My Natural solution & Healing hands
1400 Colonial Blvd. Suite 261, Fort Myers, 33907
My Natural solution & Healing hands
1400 Colonial Blvd. Suite 261, Fort Myers, 33907
See Our Work
No Photos Yet...
This business has no portfolio photos yet.
Reviews
Reviews are no joke! Booksy values authentic reviews and only verifies them if we know the reviewer has visited this business.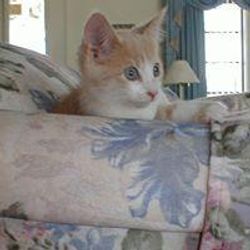 Olga gives great massages and has been very helpful in assisting me with my back aches. The staff is just wonderful, very helpful and friendly. Highly recommend!...
My Natural solution & Healing hands
This ony. i want to say.thank you so much. and blessings.
Olga is the best massage therapist ever!!...
I have been going to Healing Hands for about a year. Excellent massage with a combination of Swedish, deep tissue and hot stone. Always feel great afterwards....
Always a great experience!...
Olga was fantastic. There is some confusion with Booksy and Groupon, called and got it fixed. Olga is very professional, knows pressure points and relieved my pain in my shoulders and elbow. As an avid golfer, she knows what she is doing for sport en...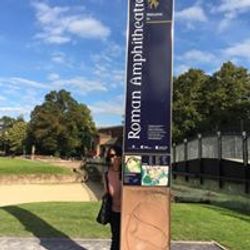 I booked at 90 minute massage online. Price $80 A 1.5 hours before the massage I get a call asking if the time can be changed. I agree. When I arrive the lady at the desk didn't speak much English but it was clear that I wasn't getting a 90 minute ma...
The therapist was great. She worked on many of my problem areas without shorting anything else. I will be coming back and look forward to when my wife and I can go in together for a couples massage. Thank you for a great experience....
Loved the deep tissue massage. Her hands are strong and amazing....
Massage was incredible! Very relaxing and therapeutic....
My Natural solution & Healing hands
Thank you so much. always you are very welcome.
Olga is amazing!!!...
My Natural solution & Healing hands
thank you my dear queen
Great massage complete with hot stones...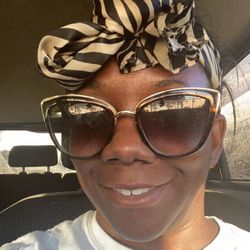 She gave great attention to the trouble areas I mentioned prior to the massage. Calm and relaxed atmosphere minus the clock that ticked in the room....
My therapist was Olga. She is very kind and the massage was wonderful. She uses good pressure and worked a lot in my back and neck which are my problem areas. The price is very reasonable. Will go back....
Onita worked on my sore upper back. felt great!...
My Natural solution & Healing hands
Thank you so much. come back always.
I had never been to Healing Hands and have had only a few massages in the past. Olga was absolutely wonderful!! My husband had a similar experience. My only regret is that we are leaving Florida soon. Looking forward to a return visit in the future...
My Natural solution & Healing hands
thank so much you are very welcome in our bussines have wonderful trip. and blessing. see you soon. the Best regards Oniris Rosales
Thank you Olga and Oni for my great massages ! I felt great after the massage . I m looking forward to my next one next month ....
Excellent massage with Olga. She was very thorough and relaxing and one of the best massages that I have had in a while. I highly recommend her and will return....
Súper knowledgeable. Knows exactly how to make you comfortable. Listens to your needs. Has a medical background. And I always feel so good when I leave the office....
I really thought my first massage was terrific with Oni so we made another appointment and found out that she no longer is doing massages and she has a replacement!! The replacement is a hamburger and Oni is a steak! Need to rethink going back if Oni...
Oni gave me an excellent massage. She was able to find the trigger points that needed to be worked on and focused on these, while not neglecting the rest of me! First time in a long time my neck didn't creek or hurt! Went back for a 2nd time and d...
My Natural solution & Healing hands