Aquastone Nails & Spa
411 South Belcher Road, Clearwater, FL, 33765
Aquastone Nails & Spa
411 South Belcher Road, Clearwater, FL, 33765
---
Pedicure

Mini Pedicure + Gel French

Organic Bamboo Charcoal Pedicure

Organic Bamboo Charcoal Pedicure + Gel

Organic Bamboo Charcoal Pedicure + Gel French

Fresh Lemon Pedicure + Gel

Fresh Lemon Pedicure + Gel French

Fresh Aloe Pedicure + Gel

Fresh Aloe Pedicure + Gel French

Cucumber Melon Pedicure + Gel

Cucumber Melon Pedicure + Gel French

Herbal Sport Pedicure + Gel

Herbal Sport Pedicure + Gel French

Chocolate Pedicure + Gel French

Raw Earth Pedicure + Gel French

Pomegranate Pedicure + Gel

Pomegranate Pedicure + Gel French

Lavendar Pedicure + Gel French

Milk & Honey Pedicure + Gel

Milk & Honey Pedicure + Gel French

---

Manicure

Manicure + Parafin Treatment

Chocolate Manicure + Gel French

Lavendar Manicure + Gel French

Raw Earth Manicure + Gel French

Pomegranate Manicure + Gel

Pomegranate Manicure + Gel French

Herbal Sport Manicure + Gel

Herbal Sport Manicure + Gel French

---

Acrylic Enhancement

Full Set (Square/Round Shape)

Full Set (Square/Round Shape) + Gel

Full Set (Square/Round Shape) + Gel French

Overlay Fullset + Gel French

Full Set (Special Shape) + Gel

Full Set (Special Shape) + Gel French

Fill (Square/Round Shape)

Fill (Square/Round Shape) + Gel

Fill (Square/Round Shape) + Gel French

FIll In (Special Shape) + Gel

FIll In (Special Shape) + Gel French

Pink & White Ombre Full Set

Pink & White Ombre (Special Shape) Full Set

Sculptured Pink & White Fullset

Glitter/Color Acrylic Set 1 Color

Glitter/Color Acrylic Set 2 Color

Glitter/Color Acrylic Fill 1 Color

Glitter/Color Acrylic Fill 2 Color

Fullset Toes + Gel French

Fill In Toes + Gel French

---

Gel (Soak Off)

Gel Polish Hands (Includes Soak Off Old Gel)

Gel Polish Hands + French

Gel Polish Toes (Includes Soak Off Old Gel)

---

Hard Gel

Hard Gel Fullset + Gel French

Hard Gel Fill + Gel French

Sculptured Hard Gel Fullset

Sculptured Hard Gel Fullset + Gel

Sculptured Hard Gel Fullset + Gel French

---

Dipping

Dip + French + Extensions

Dip Manicure + French + Extensions

---

Waxing

Half Arms (Upper or Lower Arm)

Half Legs (Upper or Lower Legs)

---

Permanent Make Up

Microblading Brows (1 free touchup within 6 weeks)

Microblading Brow Touch Up

---

Eyelash Extension

Single Synthetic Lash Set

Single Synthetic Lash Fill

Single Siberian Mink Lash Set

Single Siberian Mink Lash Fill

Single Eyelash Extension Removal

---

Add-Ons

Design Basic (Per Finger)

Hands Polish (Regular) + French

Hands Polish (Weekly) + French

Toes Polish (Regular) + French

Toes Polish (Weekly) + French

---

Kids Menu (10 years old and under)

Kids Gel Manicure + French

---
Reviews
Reviews are no joke! Booksy values authentic reviews and only verifies them if we know the reviewer has visited this business.
Amazing pedicure and dip nails!...
Yen is great! Highly recommend her...
LOVE MINH!!!! Always perfect customer service every time I go!!!...
Beautiful job from Sim as always...
TT is awesome!!! Great salon- great staff! Professional, clean and safe!!...
One of the best pedicures! Just moved here and was looking for a new salon. So happy I found this one and definitely will be coming back. Very clean, everyone is extremely friendly, and are taking covid precautions....
Always a pleasure to work with Heather...
I had a great experience! Social distancing was good! Had some great conversation and my nails look amazing!...
Always a good experience at Aquastone, I had just had some skin cancer removed from my leg and Sim was very careful to not massage it while doing the leg massage...
Perfect- just what I wanted!...
This was my second time coming here and both times was a fabulous experience!...
The salon was beautiful, clean, and serene. Vu was awesome! His attention to detail was amazing. My nails are beyond what I expected!!...
Fish did a great job, very efficient and my nails are beautiful....
10/10, never felt more comfortable in a nail salon. New regular for sure!...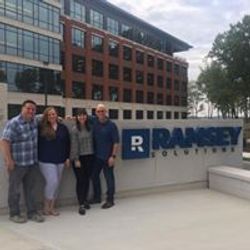 Another great experience at Aqua Stone! Thank you TT for always taking good care of me. 😊...
Always an amazing experience at Aquastone. Sue is the lash whisperer....
TT is wonderful and the salon is very clean. I felt they were taking all necessary precautions....