Crispy Cuts & Styles
9425 N. MacArthur Blvd. Suite 150, Suite 1, Irving, TX, 75063
Crispy Cuts & Styles
9425 N. MacArthur Blvd. Suite 150, Suite 1, Irving, TX, 75063
---
Popular Services

Adult Crispy Cut & Beard/Facial

Shampoo & Conditioner Haircut Razor Fiber Color En...

more

Adult Crispy Cut

Shampoo & Conditioner Haircut Razor Fiber Color En...

more

Kids Crispy Cut (12&under)

Shampoo & Conditioner Haircut Razor

more

---

Other Services

Black Mask Facial

Face Cleansing Hot Towel Peel Mask Face Massage E...

more

Color Hair ( Entire Head)

Shampoo & Conditioner Coloring *Patch test must be...

more

Basic Facial

Face Cleansing Hot Towel Face Massage Exfoliation

more

Tip Coloring (Dreads/Hair tips)

Shampoo & Conditioner Coloring *Patch test must be...

more

---

Subscription

Crispy Cuts Service (Monthly Charge)

Includes: Unlimited Cuts No Cancellation Fee 25% o...

more

Kids Crispy Cut (12 & Under) Monthly Charge

Includes: Unlimited Cuts No Cancellation Fee 25% o...

more

Young Adult Crispy Cut (13yrs-17yrs) Monthly

Includes: Unlimited Cuts No Cancellation Fee 25% o...

more

Royal Cut Service (Monthly Charge)

Includes: Unlimited Cuts No Cancellation Fee 25% o...

more

Adult Crispy Cut w/ Facial Hair

---

Haircuts

Adult Crispy Cut

Shampoo & Conditioner Haircut Razor Fiber Color En...

more

Adult Crispy Cut & Beard/Facial

Shampoo & Conditioner Haircut Razor Fiber Color En...

more

Kids Crispy Cut (12&under)

Shampoo & Conditioner Haircut Razor

more

Crispy Edge Up ONLY (Razor included)

Crispy Beard

Shampoo & Conditioner Trimming of beard Razor Fibe...

more

Crispy Cut, Beard, & Coloring

Shampoo & Conditioner Haircut Razor Hair Colorin...

more

Young Adult Crispy Cut (13yrs-17yrs)

Shampoo & Conditioner Haircut Razor Fiber Color En...

more

Adult Crispy Cut & Design

Shampoo & Conditioner Haircut Razor Fiber Color En...

more

Kids Crispy Cut & Design (12 & under)

Shampoo & Conditioner Haircut Razor (Optional)

more

Young Adult Crispy Cut & Design (13yrs-17yrs)

Shampoo & Conditioner Haircut Razor Fiber Color En...

more

---

Dread Locs

Retwist (Shoulder Length or Shorter)

Shampoo & Conditioner Retwist Scalp Treatment (Mu...

more

Retwist (Longer Than Shoulder)

Shampoo & Conditioner Retwist Scalp Treatment (Mu...

more

Retwist & Cut (Shoulder length or shorter)

Shampoo & Conditioner Scalp Treatment Retwist Cri...

more

Retwist & Cut (Longer than shoulders)

Shampoo & Conditioner Scalp Treatment Retwist Cri...

more

Retwist and Style (Shoulder length or shorter)

Shampoo & Conditioner Scalp Treatment Retwist Sty...

more

Retwist & Style (Longer than shoulders)

Shampoo & Conditioner Scalp Treatment Retwist Sty...

more

Starter Locs (Shoulder length or shorter)

Shampoo & Conditioner Comb twist or Two Stand twis...

more

Starter Locs (Longer than shoulders)

Shampoo & Conditioner Comb twist or Two Stand twis...

more

Retwist, Style, & Haircut (Shoulders or shorter)

Shampoo & Conditioner Retwist Styling of locs Cri...

more

Retwist, Style, Haircut (Longer than shoulders)

Shampoo & Conditioner Retwist Styling of locs Cri...

more

Style ONLY (Shoulder length or shorter)

This is styling of the locs only. NO Retwist NO Ha...

more

Style ONLY (Longer than Shoulders)

This is styling of the locs only. NO Retwist NO Ha...

more

Interlocking

Shampoo & Conditioner Interlocked with crochet hoo...

more

Loc Repair

$10 per loc that needs to be repaired.

more

---

Birthday Cut

Birthday Cut

*A free cut and facial service (optional) of your ...

more

---
Reviews
Reviews are no joke! Booksy values authentic reviews and only verifies them if we know the reviewer has visited this business.
As usual, Donta took care of my taper and crisp line up swiftly and to perfection. He's the only barber I trust outside of myself 💪🏽...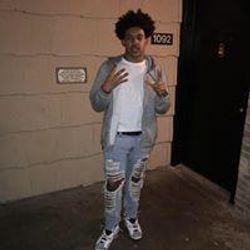 Fantastic...
Great guy and Very professional, Def booking again!...
Donte is my favorite barber! I love the way he cuts my hair showcasing my female style! Professional, humble, polished and accurate. I feel beautiful when I leave his chair! Donte you are amazing!...
Great cuts and takes his time...
Great with his hands.Great conversation.All around good environment and he saved my hair....
Great service,cut, and atmosphere. 👍🏽👍🏽...
Always a great time and great energy with DJ. He does my locs perfect and gives me a edge up at the same time. He is really my trusted go to person for my hair needs....
Great job on retwist, style, & edge up!...
Very great at keep conversations and a great option for looking into locs....
Great cut, great customer service...
Donta is legit! He is very professional and runs a family oriented business. Highly recommend....
Very professional, full service barber. His service is high end and he creates a quality cut every time. His appointments are strict so he rarely runs over which means I've almost never had to wait past the scheduled time to get in the chair and on w...
Good barber, good conversation, I will be back...