Olenka Makeup Artist
263 Central Ave, Norwich, 06360
Olenka Makeup Artist
263 Central Ave, Norwich, 06360
---
Makeup - Maquillaje

Express Makeup - Maquillaje Express

Skin preparation Color correcting Countour & highligth Full face coverage Brows & Eyeliner NO EYESHADOWS Re...

show more

Soft Glam Makeup - Maquillaje Glam Suave

Skin preparation Color correcting Contour & highlight Full face coverage Natural soft eyelook Reusable las...

show more

Sweet 15´s - Quinceañera

Skin preparation Color correcting if needed Contour & highlight Full face coverage Quinceañera eyes looks (...

show more

Full Dramatic Glam - Maquillaje de Noche/Dramático

Skin preparation Color correcting Contour & highlight Full face coverage Dramatic eye look (glitter, cut cre...

show more

Bridal makeup 1 - Maquillaje de novia 1

Skin preparation Makeup primer Color correcting Makeup cream & powder Setting spray Reusable lashes / one b...

show more

Bridal makeup 2 - Maquillaje de novia 2

Eyebrows cleaning (wax - razor) Skin preparation Makeup primer Color correction Makeup cream & powder Sett...

show more

Bridal makeup 3 - Maquillaje de novia 3

Makeup test days before(in my studio) Eyebrows cleaning(wax or razor) Facial cleaning Skin and lips preparati...

show more

---

Hairstyle

Pony tail - cola de caballo

Basic ponytail, you can add braid Basica cola de caballo, puedes agregarle trenza

straight hair - alisado de cabello

Straight hair you can add braids Alisado de cabello puedes agregar trenzas

Curlers - rulos

Curlers you can add braids Rulos puedes agregarle trenzas

Hair bun - moño de cabello

Básic hair bun you can ad braids Básico moño de cabello puedes agregarle trenzas

Hairstyle with braids - peinado con trenzas

Hairstyle with Braids Peinado con trenzas

---

Makeup packages - Paquetes de maquillaje

Package 1 - Paquete 1

makeup for bridal and (mom/sister/bridesmaids) MAKEUP BRIDAL 3 Makeup test days before (in my makeup studio) ...

show more

Package 2 - Paquete 2

makeup for bridal and 2 persons more(mom/sister/bridesmaids) MAKEUP BRIDAL 3 Makeup test days before( in my m...

show more

---

Makeup lessons - Clases de maquillaje

Intermediate - Intermedio

Eyebrow design Color corrections (According to your skin type) Contour and lighting according to the shape of ...

show more

Advanced - Avanzado

The technique you choose -Cut crease closed -Cut crease open -Cut crease -Smokey -Traditional v -Traditional...

show more

Basic - Basico

Know the structure of your face and eyes Skin routine   •Cleaning   •Hydration   •Makeup preparation Eyebrow ...

show more

---

Face Hair removal - Depilación facial

Upper Lip - Arriba del labio (Bozo)

Lower Lip - Abajo del labio

---

Body Hair Removal - Depilación corporal

Legs (Lower Half) - Piernas (Mitad de Abajo)

Legs (Upper Half) - Piernas (Mitad de Arriba)

Legs (Full) - Piernas (Completas)

Arms (Half) - Brazos (Mitad)

Arms (Full) - Brazos (Completos)

---

Eyelashes - Pestañas

Eyelashes One For One - Pestañas Una Por Una

Strip Eyelashes - Pestañas de Tira

---
Reviews
Reviews are no joke! Booksy values authentic reviews and only verifies them if we know the reviewer has visited this business.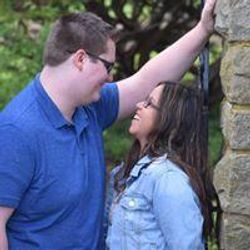 Amazing with all the hair and makeup service Olenka provided. She absolutely made all of us stunning. Thank you...
I loved it! Olenka was amazing and she made me feel gorgeous. She asked what I liked and if anything she would do is okay. Best woman to go to when it comes to getting your make up done, hands down! Thank you!❤️...
Best experience ever. Good brands of makeup , cleanliness good care , made me feel like home took her time to make me look stunning and good prices as well !! Just love it thank you so much !...