Sonya the Wiz of Beauty
4909 w. Park Blvd Bldg 157, Suite 33 (inside Plaza Park Salon Suites), Plano, 75093
Sonya the Wiz of Beauty
4909 w. Park Blvd Bldg 157, Suite 33 (inside Plaza Park Salon Suites), Plano, 75093
---
Popular Services

Shampoo & style

Shampoo+ mold/blow dry & curl

more

Trim/taper

Sides and back tapering only

more

Silk press

Detangling/therapeutic shampoo and conditioning, b...

more

---

Consultation Monday and Tuesday only!!!

Consultation

MONDAY AND TUESDAY ONLY! VIRTUAL OR TEXT MESSAGE P...

more

---

STYLIST DETERMINES FINAL PRICE! READ & APPLY!

Shampoo only

Therapeutic wash and scalp massage with conditione...

more

---

Relaxed hair

"Betty Boop"

Shampoo (only) with finger waves with curls and/or...

more

Shampoo/Demi rinse & style

Aquatic hydrationmist

Bonus added service. Special conditioning and natu...

more

Signature service (full relaxer,demi,cut,curl)

Signature premium (signature+aquatic treatment)

Relaxer, color deposit, aquatic mist treatment, sc...

more

Partial relaxer /demi rinse/sculpt (cut)

Partial relaxer/sculpt(cut)

Relaxer/demi rinse

Full conditioning relaxer followed by color deposi...

more

Partial relaxer/demi rinse

Relaxer on sides and back/ permanent rinse

more

Shampoo/sculpt (cut)/& style

Shampoo & style

Shampoo+ mold/blow dry & curl

more

---

Natural hair

Aquatic hydrationmist

Bonus added service. Special conditioning and natu...

more

Protective Style w/Aquatic hydrationmist

Detangling /therapeutic shampoo/conditioning with ...

more

Silk press

Detangling/therapeutic shampoo and conditioning, b...

more

Silk press & cut

Detangling therapeutic shampoo/conditioning, blow ...

more

Silk press with curls

Detangling/therapeutic shampoo/conditioning, blow ...

more

Short hair sculpt(cut) & comb curl/sponge

Hair cut, shampoo and comb coil or sponge design

more

Shampoo & comb coil or sponge

comb coil or sponge on very short hair

more

Twists, twist outs

On the scalp or individual single or double/strand...

more

Loc cultivation (maintenance)

Shampoo/conditioning (therapeutic), with root main...

more

---

Barbering

Men's and women's clipper sculpt

Trim/taper

Sides and back tapering only

more

Chop it off!

A la Carte service added to additional services re...

more

---

Color (add-on service only!)

Highlights

Special effects hair lightening, ombre (multi-colo...

more

Double process

Multiple bleaching & toning application in one si...

more

Aquatic hydrationmist

Bonus added service recommended after coloring. Sp...

more

---

A la Carte...add-on services only!

Aquatic hydrationmist red-light

Extreme deep conditioning treatment that consists ...

more

Aquatic hydrationmist blue-light therapy

Special conditioning therapy with blue-light that ...

more

Sculpt (haircut)

Precision cutting technique with shears and/or cli...

more

Weaving overlay...glue-in

Adds volume and length to desired hairstyle. Glue ...

more

---

Waxing

Brow and facial waxing

Brows $10, lip$5 chin $10

more

---
Venue Health and Safety Rules
Reviews
Reviews are no joke! Booksy values authentic reviews and only verifies them if we know the reviewer has visited this business.
Sonya was very nice, extremely pleasant. She did a great job on my hair. She was late for our appointment, but made up for it during my service. Will definitely book again....
I love how she does my hair...
Always does an amazing job on my hair !!!...
My hair turned out better than I expected. I appreciate & respect her availability through the booksy app. too render service when needed. Alot of GREAT compliments. I will definitely go back & send referrals. THANKS A BUNCH as always. Vinny...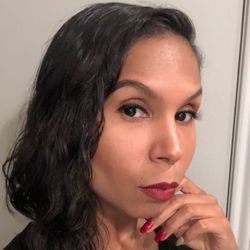 Appointment was on time and her work is magic....
I definitely have to say, since moving to Dallas, I have been through stylists where I tend to go back and forth between natural and relaxer. When natural it's always the big chop with no style to it and I normally end up wearing wigs. For the firs...
Loved my first, second and third appointment with Sonya! She is so professional and knows how to slay your hair! I've never left any of my appointments without being fully satisfied. Need a real hair stylist Sonya is the one for you!...
Very cool chic and nice and classy lady ❤️ me some sonya...
Sonya the Wiz of Beauty
Aww thanks boo! I enjoy our informative conversations! Down to earth and sister to sister!
I love Sonya so much! She's professional and just amazing at what she does. I'm so thankful I found her because she's my stylist for life....
Sonya the Wiz of Beauty
And I just lovvvve you more! You're a dollbaby and true spokeswoman for any brand and a trendsetter! I appreciate you as my human canvas!❤️💯😝
Sonya was awesome and my hair turned out perfect!!! She's friendly, quick, and professional. If you're new to the area, give Sonya a try, you won't be disappointed....
Sonya the Wiz of Beauty
I appreciate your review! Thanks so much! It's a pleasure to serve you!
I mean when I tell you Ms. Sonya knows what she doing she does, let me tell you she made me feel like I knew her for years, I never feel not a bit of uncomfortableness from her not once. I showed her the picture once of what I wanted & then the rest ...
Sonya the Wiz of Beauty
You're a doll! You have a warm bubbly spirit. I appreciate you! Thanx!
I love my new hairstyle...
Very knowledgeable and responsive. I felt at ease....
Enjoyed the service. She was quick and efficient....
Great job! Timely, great shampoo & style!...
There is meaning in a name. Sonya is truly ,"THE WIZ OF HAIR." This was my second appointment with her and will not be my last. She is such a great listener and makes sure she understands exactly what you are wanting her to execute. Then the magic ha...
Sonya the Wiz of Beauty
Girl! You know you're too much and too kind! I appreciate you taking the time to leave such thoughtful words! You're highly favored!
Love this salon! Warm and welcoming environment. Great thoughtful conversations, hair whipped, color dipped and I'm feeling and looking brand new. Thanks Sonya for taking good care of me....
Sonya the Wiz of Beauty
Thank you! You're so down to earth, witty and knowledgeable! I enjoy our time together!
Love my hair color and cut, received a lot of compliments the minute I walked out of the salon. Highly recommend Sonya for new natural hairstylist....
Sonya the Wiz of Beauty
Thank you! I enjoyed servicing you and had a blast with the convo!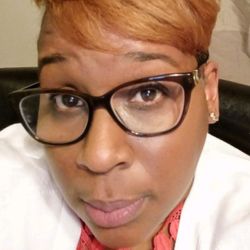 Love my hair! Good friendly environment I am definitely a return client. Thank you Sonya!...
Sonya the Wiz of Beauty
I had a blast servicing you! I appreciate clients like you! A trendsetter! We had fun and much laughter!