TrulyPerfected_ByIndia
Clearwater Area, Clearwater, 33756
TrulyPerfected_ByIndia
Clearwater Area, Clearwater, 33756
---
Popular Services

(2) Feed-In Braids

You will need 2pks of yaky perm •The hair pack is either (Orange,green and white) or (Red,yellow and green)

Kids styles (ages 3-6) 👧🏽

No weave added styles. Freestyler styles.

Knotless poetics

You will need 10pks of yaky perm The color of the pack is (Green, orange, & white) or (Green, red & yellow)

---

Other Services

Under wig braid down & oil treatment 🥥

Shampoo 🧴 & blowout 💆🏽‍♀️

Braid take down service 💇🏽‍♀️

Small Lemonade Braids Ankle Length

You will need 6pks of yaky perm •The hair pack is either (Orange,green and white) or (Red,yellow and green)

Small lemonade braids waist length

You will need 5pks of yaky perm •The hair pack is either (Orange,green and white) or (Red,yellow and green)

Small butt length Lemonade Braids

You will need 4pks of yaky perm •The hair pack is either (Orange,green and white) or (Red,yellow and green)

Smedium Lemonade Braids

You will need 4pks of yaky perm •The hair pack is either (Orange,green and white) or (Red,yellow and green)

Smedium Lemonade Braids waist length

You will need 4pks of yaky perm •The hair pack is either (Orange,green and white) or (Red,yellow and green)

Medium Lemonade Braids

You will need 4pks of yaky perm •The hair pack is either (Orange,green and white) or (Red,yellow and green)

Medium Waist Length Lemonade braids

7 pks of Yaky perm (orange,white & green) pack or (Red,yellow & green) pack

Medium Lemonade braids ankle length

You will need 7pks of yaky perm •The hair pack is either (Orange,green and white) or (Red,yellow and green)

Large Lemonade Braids

You will need 6pks of yaky perm •The hair pack is either (Orange,green and white) or (Red,yellow and green)

Small BL Half n Half & (Smedium price) 💕

You will need 6pks of yaky perm •The hair pack is either (Orange,green and white) or (Red,yellow and green)

Small MB Half n Half & (Smedium price)💕

You will need 6pks of yaky perm •The hair pack is either (Orange,green and white) or (Red,yellow and green)

Medium BL Half n Half

You will need 6pks of yaky perm •The hair pack is either (Orange,green and white) or (Red,yellow and green)

Medium MB Half n Half

You will need 6 1/2 pks of yaky perm so just get 7pks •The hair pack is either (Orange,green and white) or ...

show more

Medium Half n half knee length🌻

You will need 6 1/2 pks of yaky perm so just get 7pks •The hair pack is either (Orange,green and white) or (R...

show more

Half n half past butt length🌻

You will need 6pks of yaky perm •The hair pack is either (Orange,green and white) or (Red,yellow and green)

Large BL Half n Half

You will need 5pks of yaky perm •The hair pack is either (Orange,green and white) or (Red,yellow and green)

Medium BL Tribal Braids

You will need 6pks of yaky perm •The hair pack is either (Orange,green and white) or (Red,yellow and green)

Large MB Half n Half

You will need 5pks of yaky perm •The hair pack is either (Orange,green and white) or (Red,yellow and green)

Small BL Tribal Braids & (Smedium Price)💕

You will need 6pks of yaky perm •The hair pack is either (Orange,green and white) or (Red,yellow and green)

Small MB Tribal Braids & (Smedium Price) 💕

You will need 6pks of yaky perm •The hair pack is either (Orange,green and white) or (Red,yellow and green)

Medium MB Tribal Braids

You will need 6pks of yaky perm •The hair pack is either (Orange,green and white) or (Red,yellow and green)

Large BL Tribal Braids

You will need 5pks of yaky perm •The hair pack is either (Orange,green and white) or (Red,yellow and green)

Large MB Tribal Braids

You will need 6pks of yaky perm •The hair pack is either (Orange,green and white) or (Red,yellow and green)

(2) Feed-In Braids

You will need 2pks of yaky perm •The hair pack is either (Orange,green and white) or (Red,yellow and green)

(2) braids into a bun

You will need 2pks of yaky perm •The hair pack is either (Orange,green and white) or (Red,yellow and green)

(2) Feed-In Braids with designs

You will need 2pks of yaky perm •The hair pack is either (Orange,green and white) or (Red,yellow and green)

Fishbone 2 braids

You will need 2pks of yaky perm •The hair pack is either (Orange,green and white) or (Red,yellow and green)

(3-4) Feed-In Braids

You will need 3 1/2 of yaky perm so just get 4pks •The hair pack is either (Orange,green and white) or (Red,y...

show more

(5-6) Feed-In Braids

You will need 4pks of yaky perm •The hair pack is either (Orange,green and white) or (Red,yellow and green)

(7-9) Feed-In Braids

You will need 4pks of yaky perm •The hair pack is either (Orange,green and white) or (Red,yellow and green)

Pop smoke braids

You will need 4 packs of yaky perm •The hair pack is either (Orange,green and white) or (Red,yellow and green...

show more

Fishbone feed-in braids

You will need 5pks of yaky perm •The hair pack is either (Orange,green and white) or (Red,yellow and green)

Small feed-Ins Straight back (No Layers) ✨

You will need 5pks of yaky perm •The hair pack is either (Orange,green and white) or (Red,yellow and green)

Small tribal ponytail

You will need 6pks of yaky perm •The hair pack is either (Orange,green and white) or (Red,yellow and green)

Small tribal ponytail butt length

You will need 6pks of yaky perm •The hair pack is either (Orange,green and white) or (Red,yellow and green)

Small feed-In Ponytail

You will need 6pks of yaky perm •The hair pack is either (Orange,green and white) or (Red,yellow and green)

Medium Tribal Ponytail ✨

You will need 6pks of yaky perm The color of the pack is (Green, orange, & white) or (Green, red & yellow)

Medium Feed-In Ponytail

You will need 6pks of yaky perm The color of the pack is (Green, orange, & white) or (Green, red & yellow)

Large Feed-In Ponytail

You will need 6pks of yaky perm The color of the pack is (Green, orange, & white) or (Green, red & yellow)

Large feed-in ponytail Extra Long

You will need 6pks of yaky perm The color of the pack is (Green, orange, & white) or (Green, red & yellow)

Small feed-In Bun

You will need 6pks of yaky perm The color of the pack is (Green, orange, & white) or (Green, red & yellow)

Medium Feed-In Bun

You will need 6pks of yaky perm The color of the pack is (Green, orange, & white) or (Green, red & yellow)

Large Feed-In Bun

You will need 6pks of yaky perm The color of the pack is (Green, orange, & white) or (Green, red & yellow)

Stitch braided ponytail

You will need 4pks of Yaky perm (orange,green and white pack) DO NOT get the pre-stretched Yaky perm unless ...

show more

Plaits front redo/touch up

5pks of yaky perm (if you have smedium plaits) 6pks of yaky perm (if you have medium Plaits)

Small Booty Plaits

You will need 11pks of yaky perm The color of the pack is (Green, orange, & white) or (Green, red & yellow)

Small midback Plaits

You will need 11pks of yaky perm The color of the pack is (Green, orange, & white) or (Green, red & yellow)

Smedium Booty Plaits

You will need 10pks of yaky perm The color of the pack is (Green, orange, & white) or (Green, red & yellow)

Smedium Midback Plaits

You will need 10pks of yaky perm The color of the pack is (Green, orange, & white) or (Green, red & yellow)

Medium Booty Plaits

You will need 11pks of yaky perm The color of the pack is (Green, orange, & white) or (Green, red & yellow)

Medium Midback Plaits

You will need 11pks of yaky perm The color of the pack is (Green, orange, & white) or (Green, red & yellow)

Medium Box Plaits

You will need 10pks of yaky perm The color of the pack is (Green, orange, & white) or (Green, red & yellow)

Medium large box plaits

You will need 10pks of yaky perm The color of the pack is (Green, orange, & white) or (Green, red & yellow)

Medium Large thigh length box plaits

You will need 10 of yaky perm The color of the pack is (Green, orange, & white) or (Green, red & yellow)

Medium large length box plaits

You will need 10pks of yaky perm The color of the pack is (Green, orange, & white) or (Green, red & yellow)

Large Midback Box Plaits

You will need 8pks of yaky perm The color of the pack is (Green, orange, & white) or (Green, red & yellow)

Large Booty Box Plaits

You will need 8pks of yaky perm The color of the pack is (Green, orange, & white) or (Green, red & yellow)

Half n half /tribal braids touch up

You will need 3pks of yaky perm The color of the pack is (Green, orange, & white) or (Green, red & yellow)

Medium Triangle Plaits

You will need 10pks of yaky perm The color of the pack is (Green, orange, & white) or (Green, red & yellow)

Medium Large Triangle Plaits

You will need 10pks of yaky perm The color of the pack is (Green, orange, & white) or (Green, red & yellow)

Large thigh length Triangle plaits

You will need 10pks of yaky perm The color of the pack is (Green, orange, & white) or (Green, red & yellow)

Medium large knee length triangle plaits

You will need 10pks of yaky perm The color of the pack is (Green, orange, & white) or (Green, red & yellow)

Large Triangle Plaits Booty

You will need 10pks of yaky perm The color of the pack is (Green, orange, & white) or (Green, red & yellow)

Large Triangle Plaits Midback

You will need 8pks of yaky perm The color of the pack is (Green, orange, & white) or (Green, red & yellow)

small Mohawk with plaits coming out

You will need 8pks of yaky perm The color of the pack is (Green, orange, & white) or (Green, red & yellow)

Smedium Pixie

You will need 10pks of yaky perm The color of the pack is (Green, orange, & white) or (Green, red & yellow)

Medium pixie

You will need 10pks of yaky perm The color of the pack is (Green, orange, & white) or (Green, red & yellow)

Kids (7-9) tribal braids (weave added)

You will need 2pks of yaky perm The color of the pack is (Green, orange, & white) or (Green, red & yellow)

Small braided Side bob

You will need 10pks of yaky perm The color of the pack is (Green, orange, & white) or (Green, red & yellow)

Half n half pixie smedium ✨

You will need 10pks of yaky perm The color of the pack is (Green, orange, & white) or (Green, red & yellow)

Kids styles (ages 3-6) 👧🏽

No weave added styles. Freestyler styles.

Kids 🍋Braids, no weave added (Ages 7-9)

Small knotless plaits (Ankle length)

9 pks of Yaky perm (Orange, green and white pack ) or (yellow, red and green pack)

Small knotless plaits

You will need 8pks of yaky perm The color of the pack is (Green, orange, & white) or (Green, red & yellow)

Smedium knotless braids

9pks of Yaky perm (orange, green & white pack) or (yellow,red & green pack)

Medium knotless plaits

You will need 9pks of yaky perm The color of the pack is (Green, orange, & white) or (Green, red & yellow)

Knotless poetics

You will need 10pks of yaky perm The color of the pack is (Green, orange, & white) or (Green, red & yellow)

Kids plaits (regular Size) (Ages 7-9)

You will need 8pks of yaky perm The color of the pack is (Green, orange, & white) or (Green, red & yellow)

Kids tribal braids (7-9)

You'll need 5pks of yaky perm (Green,orange & white) or (red,green and yellow) pack of hair

Kids knotless plaits (Ages 5-10

Small plaits ankle length (wig)

Medium plaits ankle length (wig)

Small plaits knee length (wig)

Medium plaits knee length (wig)

Small booty length plaits (wig)

Medium booty length plaits (wig)

---
Venue Health and Safety Rules
Reviews
Reviews are no joke! Booksy values authentic reviews and only verifies them if we know the reviewer has visited this business.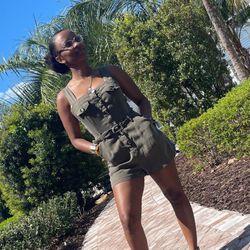 I love love love my stitch braids! The are super neat and clean. India got me right just in time for my bday and her vibe is everything! Thank you girl and Ill definitely be back!...
Love my hair well worth it ❤️...
She did an amazing job. She was professional and very patient with my daughter hair. We will definitely be coming back....
Love love love my hair! Great vibe, Precise and truly talented! Book now, you won't be disappointed! 💜💜💜...
She was super sweet to my babies even fed them,she's amazing their hair turned out absolutely prefect and best of all she is very light handed my girls said it didn't hurt at all 🙌🏽 and I can tell she's a loving mother and that definitely spills in...
TrulyPerfected_ByIndia
Awwww Thank you sooo much Ms.Ashika ❤️❤️❤️
A very talented young black Queen. God blessed her hustle!!! Her hands are magic in those pots and in some hair!!! I will be booking again!...
TrulyPerfected_ByIndia
Thank you ❤️
She is the best. Very professional even while tending to get kids....
I Loved My Hair !!! She did an excellent job !!!...
India always does a excellent job on my hair! Very neat, very precise and very kind 😊 & I must add she can throw down in the kitchen as well! Most times I usually eat before I get my hair done or bring something to snack on when I'm getting styles t...
My eight-year-old daughter was very comfortable while getting her in Small medium Platz mid back. India was real professional with communicating during the my daughter service. The finishing look was Very neat and pretty. Will be booking again in th...
Very neat and precise!❤️...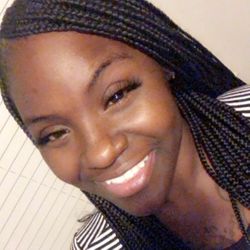 Disappointment...
TrulyPerfected_ByIndia
Awww Thank you so much ❤️❤️
Love it!!! Beautiful job...
Very kind person and very attentive! I love my hair!!!...
Very nice and pleasant. Nice customer service all the way round! Plus very neat I love my hair❤️...
TrulyPerfected_ByIndia
Thank you! And I'm so happy to hear that ❣️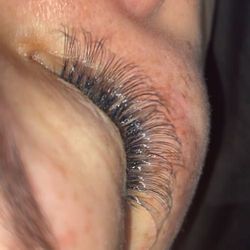 Felt like home, India is an amazing person and mother she kept conversation wasn't awkward hair was excellent and I can't wait to book my next hair style🖤....
TrulyPerfected_ByIndia
Thank you so much ! I can't wait for your next appointment 🙃
Very professional and patient. Love the work she does....
TrulyPerfected_ByIndia
Thank you Ty ❣️
I love my hair very neat & great customer service...
TrulyPerfected_ByIndia
Thank you💕