Queen Of Kutz
1340 N Town East Blvd, Suite 4, Mesquite, TX, 75150
Queen Of Kutz
1340 N Town East Blvd, Suite 4, Mesquite, TX, 75150
---
Popular Services

Women's Designer Haircut

This service includes small designs Wash is $10 e...

more

Women's Regular Haircut

This service does not come with any parts are desi...

more

Women's Cut & Color on natural (Short Hair)

This service comes with custom cut & color. This s...

more

---

2021 New Prices/New Policies PLEASE READ

NO CALL NO SHOW= BLOCKED

214-429-5588 Call/Text me Communication is everyth...

more

Late FEE (10 min Grace Period)

Wash Service ONLY

This service includes a basic shampoo and conditio...

more

Eyebrow Razor Arch

This service provides razor arch only! No waxing ...

more

---

QUEENZ SERVICES 👸

Hair questions Consultation (In Person/Video Chat)

In person are Video Chat Ex: FaceTime, Imo, Duo an...

more

Women's Touch Up / Edge Up ONLY

This service is Edge up/ Line up Only Wash $10 ext...

more

Women's Regular Haircut

This service does not come with any parts are desi...

more

Women's Designer Haircut

This service includes small designs Wash is $10 e...

more

Women's Extreme Designer Cut

This service includes any design of your choice Wa...

more

Women's Under Cut/ Side Cut

This service is for people with braids are dreads ...

more

Women's Pixie Cut

This service is only provided on relaxed hair or c...

more

Women's Finger Wave, Cut & Design

Color can be added to this service if relaxer is n...

more

Women's Finger Wave, Cut ,Color & Design

Women's "THE BIG CHOP"

This service is a big chop with a regular cut for ...

more

Women's "THE BIG CHOP WITH CUSTOM COLOR"

This service is a big chop with designer cut and c...

more

Women's Cut & Color on natural (Short Hair)

This service comes with custom cut & color. This s...

more

Women's Cut & Color on natural (Med/long hair)

This service comes with custom cut & color. $10 ex...

more

Women's Dye ONLY services (Short hair)

This service with a regular cut $85/ Designer cut ...

more

Women's Dye ONLY services (Med/Long hair)

This service with a regular cut $110/ Designer cut...

more

---

KINGZ SERVICES 🤴

Men's Touch Up / Edge up ONLY

This service is only for edge ups, shearing wild h...

more

Men's Haircut ONLY

This service does not include a wash ( wash $10 ex...

more

Men's Haircut & Clipper Shave

This service does not include a wash ( wash $10 ex...

more

Regular Face Clipper Shave

Black Out Beard & Clipper Shave

Deposit required Cash App: $Courtneybarberr Zelle...

more

Men's Haircut with blackout /Color Dye

Deposit required Cash App: $Courtneybarberr Zelle...

more

Men's Haircut & Shave with blackout/Color Dye

Deposit required Cash App: $Courtneybarberr Zelle...

more

---

YOUNG KINGZ SERVICES 🙋‍♂️

Young Boys Regular Haircut

Ages 15 and under Regular Cuts consist of only ( B...

more

Young Boys Designer Cut

Ages 15 and under Designer Cuts consist of ( Mohaw...

more

---

DREADZ

Men's Dread Retwist, Style, Cut & Clipper Shave

With EXCLUSIVE style 175.00 This is the whole Shab...

more

Men's Dread Retwist ONLY

•Receiving this service with a regular style $115/...

more

Men's Dread Retwist & Clipper Shave ONLY

This service does not include wash. This service ...

more

Men's Dread Retwist & Haircut ONLY

This service does not include a wash ( wash $10 ex...

more

Men's Dread Retwist, Cut & Clipper Shave ONLY

This service is with regular style only This serv...

more

Men's Dread Retwist With Regular Style ONLY

Regular style is 4 braids and less ONLY NO CUT NO ...

more

Men's Dread Retwist With EXCLUSIVE Style ONLY

Exclusive style is 5 braids and more, ropes, barre...

more

Men's Starter Dreads ONLY

This service starts at $150 depending on the size,...

more

Women's Dreads Retwist ONLY

With regular style $15 With exclusive style $25 T...

more

Women's Starter Dreads ONLY

This service starts at $100 depending on the size,...

more

Young Boys Dread Retwist Full head ONLY

Must be 15 and younger •Receiving this service wi...

more

Young Boys Dread Retwist Half Head

Must be 15 and younger •Receiving this service wi...

more

Young Boys Starter Dreads

Must be 15 and younger This service starts at $10...

more

Young Boys Bun Style

This service with a cut $75

more

Young Girl Dread Retwist

With regular style $90 With exclusive style $100

more

Young Girl Starter Dreads

This service starts at $100 depending on the size ...

more

Dread Style Only (Regular)

Dread Style Only (Exclusive)

Dread Style (Cluster Ropes only)

Dread Style Only (Single Ropes) 2Strands

Dread Detox

This is a full dip detox that cleanse all products...

more

Dread Coloring (Tips & Partial )Only

Dread Coloring /50 Dreads & Less

This service is color only! 1 color only Adding a...

more

Dread Coloring /50 Dreads & more

This service is color only! 1 color only Adding a...

more

Dread Repair/ Attachment

This is any form of dread re-attachment (putting t...

more

---

TWISTZ

Twist Outs (small size)

These are two strand twist that will be dried and ...

more

Twist Outs (Medium size)

These are two strand twist that will be dried and ...

more

Women's Twistz (Small)

These are scalp twist styles that are worn for a f...

more

Women's Twistz (Medium)

These are scalp twist styles that are worn for a f...

more

Men's Twistz (Small)

•Receiving this service with a cut $115 •Receiving...

more

Men's Twistz (Medium)

•Receiving this service with a cut $90 •Receiving ...

more

Young Girls Twistz

These are scalp twist styles that are worn for a f...

more

Young Boys Twistz Full Head

Twist with regular cut $90 Twist with designer cut...

more

---

Time iz MONEY!!!!

Traveling Barber

$75 is the base price for me to travel within rang...

more

"MAMA GOT YOU SON" HANDS ON CLASS

---
Venue Health and Safety Rules
Reviews
Reviews are no joke! Booksy values authentic reviews and only verifies them if we know the reviewer has visited this business.
This Goddess is a master of her craft. She's friendly, down to earth and a professional wrap in one....
Very professional environment!!! She will be my first n only barber! Can't wait to see what other magic we come up with with my hair...
Always a vibe!! When your spouse is a Barber and sends you to the Queen that's says it all. Love my summer cut....
Courtney gave me my confidence back. Thank u Queen...
Courtney was great, prompt and very professional, my son is now convinced that women cut hair better than men, we have definitely found a new barber!!...
She does not play with them clippers!!! Very professional and has so much patience when working with kids!! THANK U 🥰...
I love, love, love my undercut. Very professional, great environment and energy. I will be back and recommending Queen of Kuts to others....
Courtney made me feel so welcomed and genuinely gave me the best line up of my life 😭 her hands are sent from God y'all....
You slay as ALWAYS!!!!...
Loved the environment and great work...
She. Never. Disappoints!🔥🔥🔥...
Awesome first experience. The Queen has earned her flowers. I really appreciated the professionalism and authenticity. Already booked for my next appointment....
Very prompt service and she took her time and gave my haircut definition. Thank you...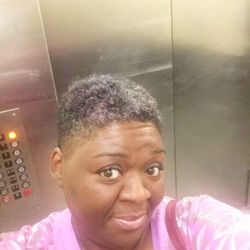 I love my haircut, the atmosphere was positive. The customer service was on point and she was very professional. I will be a returning customer. As a matter of fact I'm about to book my next appointment!!...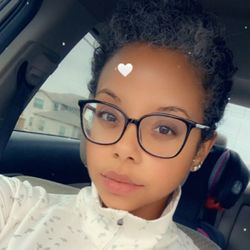 The absolute best cut! Best time I've had in many years getting my hair done. I'm new to short hair and she completely listened to my vision, put her flavor on it, and I'm about to book my next appointment now! So happy I found this queen!...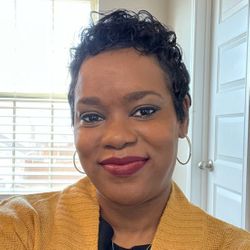 Great service! I love my cut!!...
Outstanding service , phenomenal and I mean phenomenal cuts can't wait for my next cut...
Service was amazing as usual!! Love my new hair color and cut! Thank you for making me look beautiful ☺️...
My fiance is very picky but you did a wonderful job on his hair and facial...
Queen is an amazing stylist. She gave me a cut that was feminine and clean. My color is vibrant. She's personable and professionally. A true artist. I WILL be a regular!...