HairByLeeLee
Marion Drive, Bourbonnais, 60914
HairByLeeLee
Marion Drive, Bourbonnais, 60914
---
Make Appts Here

New Appt App/773.332.3863

Text me 773.332.3863

more

---

💇🏽‍♀️Sew▪︎in💇🏽‍♀️

💇🏽‍♀️Basic Closure Sew in

💇🏽‍♀️Detailed Sew in

*see note to clients

more

💇🏽‍♀️Short & Jazzi Sew in

*see note to clients

more

💇🏽‍♀️1/2 up 1/2 dwn sew in

*see note to clients

more

💇🏽‍♀️invisible parts

*see note to clients

more

💇🏽‍♀️Kids Sew in

*see note to clients

more

---

⚜#30MinQuikWvz/Units for sale⚜

---

🙌🏾ALL QUICKWEAVES🙌🏾

🙌🏾Long & Luxurious

*See note to clients

more

🙌🏾Bob Lyfe

*see note to clients

more

🙌🏾Kids QuickWeave

*see note to clients

more

---

🛠WEAVE MAINTENANCE🛠

🛠Restyle QuickWeave/27pc

for quickweaves/ bond ins only

more

---

🐴PONYTAILz🐴

🐴VIP

VIP perks‼️*see note to clients

more

🐴Genie

*see note to clients

more

🐴Extended

*see note to clients

more

🐴Sleek, low

*see note to clients

more

🐴Barbie/swoop bang

*see note to clients

more

🐴Ninja bang

*see note to clients

more

🐴Jumbo braid

*see note to clients

more

🐴Bubble

*see note to clients

more

🐴Fishtail

*see note to clients

more

---

♦️Twists♦️

VIP

VIP perks‼️*see note to clients

more

♦️Kids

*see notes to clients

more

♦️Shoulder

*see notes to clients

more

♦️Mid back

*see notes to clients

more

♦️Waist

*see notes to clients

more

---

♠️Cornrow ponytail♠️

♠️Ponytail, long, small

*see note to clients

more

---

🟪GODDESS BRAIDZ🟪

🟪VIP

VIP perks‼️*see note to clients

more

🟪Long, medium

Wavy hair at the end of braids

more

---

❌FAUX/FOE LOCS❌

❌VIP

VIP perks‼️*see note to clients

more

❌Long,medium

Regular, Goddess or Bohemian locs

more

---

🇧🇴TRIBAL BRAIDZ🇧🇴

🇧🇴VIP

VIP PERKS‼️*see note to clients

more

---

🇻🇺LEMONADE BRAIDZ🇻🇺

🇻🇺VIP

VIP perks‼️*see note to clients

more

🇻🇺Long, small

*see note to clients

more

🇻🇺Long, medium

*see note to clients

more

🇻🇺Long, large

*see note to clients

more

---

🧜🏽‍♀️BOHOMEIN BRAIDZ🧜🏽‍♀️

🧜🏽‍♀️VIP

VIP perks‼️*see note to clients

more

🧜🏽‍♀️Long, small

Wavy strands coming out of braids

more

🧜🏽‍♀️Long, medium

Wavy hair coming out of braids

more

🧜🏽‍♀️Long, large

Wavy hair coming out of braids

more

🧜🏽‍♀️Extra long

Wavy hair coming out of braids

more

---

🇬🇾FULANI BRAIDZ🇬🇾

🇬🇾VIP

VIP perks‼️*see note to clients

more

🇬🇾Long, small

Fulani on top, back plaits

more

🇬🇾Long, medium

Fulani on top, back plaits

more

---

🔷️KNOTLESS PLAITS🔷️

🔷️VIP

VIP perks‼️*see note to clients

more

🔷️Kids

*see note to clients

more

🔷️Long, small

*see note to clients

more

🔷️Long, medium

*see note to clients

more

🔷️Long, large

*see note to clients

more

🔷️Long, jumbo

*see note to clients

more

---

☆MAKEUP SERVES ☆

Eye makeup only (brows included)

---
Venue Health and Safety Rules
Reviews
Reviews are no joke! Booksy values authentic reviews and only verifies them if we know the reviewer has visited this business.
Hair was not done due to a scheduling mix up, but she did refund money as promised....
Always have me on point...
I love it can't wait to book again 👍🏽👍🏽...
I enjoyed my hair once again. Leave the style up to and I have never been disappointed....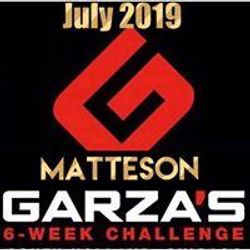 Lee Lee strikes again! She's great at what she does! ❤️💪🏾😍...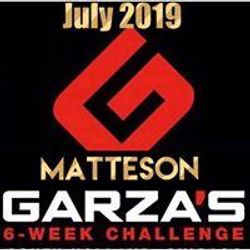 Lee Lee slayed it again!!! 💪🏾💪🏾😎...
Absolutely Love Lee-lee she never fails too keep me satisfied when it comes too her services as well as her welcoming personality ...You give her a style she goes to work and make's perfection ❤️Highly recommend her !!!...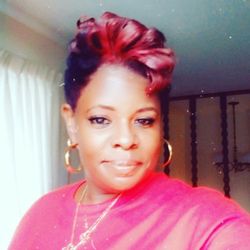 HairByLeeLee is very popular, professional. She knows exactly what i want and when i want it....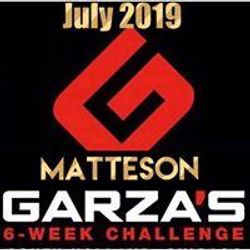 Her hands are blessed!...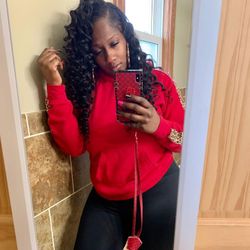 Always a pleasure to be gifted by her hands! Been going to her for years & it's always exciting to see what new styles she has created!...
I feel right at home in Lisa's shop.Thanks I'm always A+ when i get out her chair.Flips hair💕...
Since I've got here 8 months ago Mrs LeeLee has never disappointed.....
I love my hair thank you so much❤️...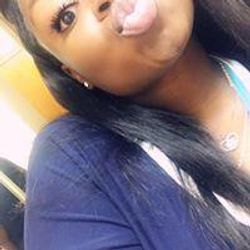 Very nice , takes her time & master it every time ❤️ I truly recommend...
Always a pleasure and very professional...
I love this lady she makes you feel at home service is always great even her family is respectful. I can sit down and not worry about anything . She has been my stylist since I was 20 nine years later and I'm still in love with her work she also has ...
Great experience again. Very good stylist. Takes pride in her work. Will recommend if you want a clean, nice good style choose hairbyleelee....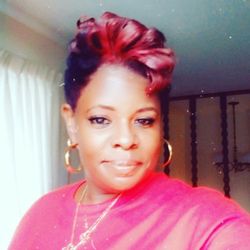 Always on point just like i want....
I been going to get my hair done with LeeLee for years and she gets me right every time...