Braids by Kenya
W Tennyson Rd, 981, Left On Tampa, First Right On Glad Tidings, Hayward, 94544
Braids by Kenya
W Tennyson Rd, 981, Left On Tampa, First Right On Glad Tidings, Hayward, 94544
---
Popular Services

Crochet /twist or braids 6-7 packs

This service is Traditional Crochet style *If you want Individual 2 rows in front $100

Box Braids med size/ mid back

For hair brand used please look at pictures 7-8 packs needed PRE-STRECHED HAIR

---

Other Services

Two Large Feed in braids 2 pack hair

Or 1 pack of Xpression hair

Large Feed in 5-6 (add small braids +$10)5packs

MED tribal 2 Layer Feeds (4packs Xpression hair)

Feed+single/mid back- 4 pack Xpression hair

This style cornrows, and either box braids in back or another row of cornrows

Tribal feeds lower back- 4packs Xpression

This style is Feeding cornrows with single braids underneath

Lemonade side feeds

Come with hair clean/dry/no extra oils Please see portfolio for type of hair to bring 5-6packs /PLEASE don't b...

show more

Braid singles BoB

This style is a Braid Bob, singles no cornrows Either burned on ends or rubber band

Tapered- box braids mid back

Tapered= shaved sides or full around shave sides

Jumbo Box Braids (Ex.Large box parts)

Box Braids med size/ mid back

For hair brand used please look at pictures 7-8 packs needed PRE-STRECHED HAIR

Box braids Lower back

For hair brand used please look at pictures 8 packs of Pre stretched hair, 10 if not PRE-STRECHED HAIR

Taperd Box Braids...lower back

This style is for Thoes that have shaved sides or back hair cut

Box Braids Hip length

4 packs 96" Xpression hair ONLY for this length

Knotless Mid back med size

Knotless braids starts off with the natural hair(no knot) then braiding hair is fead(added) into the hair to a...

show more

Knotless sm/med lower back

Knotless braids starts off with the natural hair(no knot) then braiding hair is fead(added) into the hair to a...

show more

Feed Pony Large size

This not small feed in braids.. Close to goddess braid size For hair brand used please look at pictures 5 pack...

show more

Feed Pony/ mid back Med

For hair brand used please look at pictures 5 packs needed OR 2 packs Xpression hair

Crochet /twist or braids 6-7 packs

This service is Traditional Crochet style *If you want Individual 2 rows in front $100

Individual Crochet Locs

Individually attach crochet loc around Individually plat of the natural hair. ( Bobby Boss Nu Locs 4 packs for...

show more

Touch up (Front or Perimeter )

TOUCH UP'S ARE FOR THOSE THAT HAVE BEEN SERVICED BY ME I DO NOT WORK OVER OTHERS WORK YOU CAN GET THE FRONT 2 ...

show more

Children styles, ages 12

$80= hair added For hair brand used please look at pictures 5-6 packs needed

---
Venue Health and Safety Rules
Reviews
Reviews are no joke! Booksy values authentic reviews and only verifies them if we know the reviewer has visited this business.
An amazing experience! Professional, kind, relaxing atmosphere!...
Kenya does a great job! Her braids are very neat and her workspace is extremely organized. Definitely will be returning! :)...
Kenya is a very sweet and accommodating. She did a wonderful job on my hair, can't wait to book my next appointment/style....
Kenya is kind and very knowledgeable and gives helpful suggestions. I'm very pleased with my hair....
Braids by Kenya
Thank you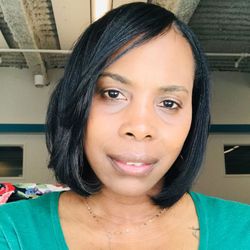 Lakenya did a excellent job like always....
Braids by Kenya
Thank you
Kenya was very professional and she did an excellent job! I love my braids!...
Braids by Kenya
Thank you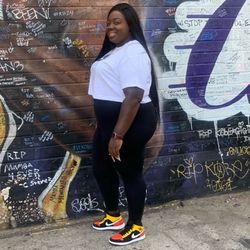 She braids wonderfully and always comes with great conversations...
Braids by Kenya
Thank you
It was great. Grest comversation. Finished in a great time....
My friend recommended me to Kenya and I'm glad she did. Braids are very neat, they last long and she was able to hide bald spots from the alopecia. Price is excellent, conversation great and she finished before the time stated which is a plus for my ...
Braids by Kenya
Thank you so much, Im happy your happy, enjoy your hair
Kenya was great! Timely, professional, efficient. Will definitely book her again....
Your the best braider in the Bay Area 🖐🏾's down l ❤️ ya! Girl...
Braids by Kenya
Aww, Thank you so much.. ❤❤
Kenya is super nice and she will have you in and out of her chair in no time! Her set up was super clean and she was very very friendly, my hair came out really nice but I did notice a few stray hairs that stuck out which I cleaned up on my own. But ...
Braids by Kenya
Thank you
Kenya is super nice and welcoming! She kept the appointment to a timely manner and was very gentle. A lot of time when I get my hair braided, my scalp hurts so bad after. Mine was fine!!!!!...
The service was fantastic.. I'm going make my next appointment.....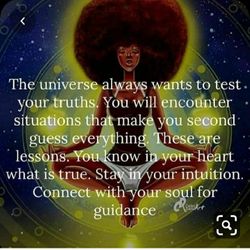 Very professional....
Kenya is super sweet & accommodating, and of course my hair is always on point!...
Braids by Kenya
Thank you🤗
This is my third time coming to Kenya and I absolutely love her. I hate the drive but she is worth it. Thank you Kenya for keeping me looking good girl....
Braids by Kenya
you're welcome, Thank you for supporting me and trusting me with your hair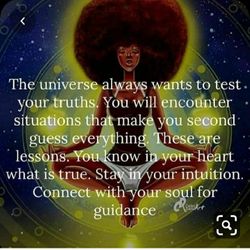 Kenya braid my 12 year daughters hair and she completed it in a timely manner with the results of flawless singles. Very reasonable prices as well. Thanks again Kenya you will be seeing us again....