Gina's Creative Touch Studio
105 West 18th Street, Suite A, Hopkinsville, 42240
Gina's Creative Touch Studio
105 West 18th Street, Suite A, Hopkinsville, 42240
---
CURRENTLY NOT ACCEPTING NEW CLIENTS - UPDATED 4/21

NOT ACCEPTING NEW CLIENTS

At this time, I'm currently not accepting new clients until further notice. If you're not an already existing ...

show more

---

Payment & Cancellation Policy

Policy

PLEASE READ!!!! This business enforces a 50% cancellation policy on all services and reserves the right to cha...

show more

---

POPULAR SERVICES

Traditional Makeup Glam

CONTACT STYLIST BEFORE BOOKING ON A WEEKDAY AS SERVICE MAY NOT BE AVAILABLE due to hair appointments unless it...

show more

Gina's Luxury Mist Hydration Treatment

Our new spa-like Micro Mist Steamer uses vaporized pure water to treat dry scalp, add moisture back to the hai...

show more

---

TREATMENT SERVICES (ADD-ON)

Moisturizing Treatments

Added service to increase softness and manageability in the hair.

Gina's Luxury Mist Hydration Treatment

NOW AVAILABLE - Our new Micro Mist Steamer uses vaporized pure water to treat dry scalp, add moisture back to ...

show more

Protein Treatment

This added services is for those experiencing hair breakage or just need added strength to the hair.

---

CONSULTATIONS

Hair Consultation

IMPORTANT- PLEASE READ: Due to high Covid-19 increase in the area, I'm currently not accepting new clients unt...

show more

Color Consultation

This service is mandatory for anyone interested in permanent hair color. Hair must be loose during the consult...

show more

---

BEAUTY SERVICE

Traditional Makeup Application

*CONTACT STYLIST BEFORE BOOKING IF WANTING A FRIDAY OR SATURDAY APPOINTMENT! SERVICE MAY NOT BE AVAILABLE ON F...

show more

Eyebrows Shape & Fill-In (ADDED SERVICE)

This service includes brow cleanup w/razor and fill-in with brow powder/gel/pencil or tint.

Strip Lashes Application (Add-On Only)

Must have your own lashes or purchase lashes from makeup artist. $3 upcharge to purchase lashes.

---

BASIC STYLES

Shampoo/Style (ONLY)

This service includes basic shampooing, conditioning and styling.

Shampoo/Condition w/Mold/Pixie Style

This service includes basic shampooing, conditioning, and molding to create the best style results for our pix...

show more

Shampoo w/Mold/Gina's Signature Wave Curl

This service includes basic shampooing, conditioning, and molding to create Gina's Signature Wave style. *SHOR...

show more

Shampoo/Rollerset

This service includes basic shampooing, conditioning, and rollersetting. *Starting price only depending on len...

show more

Recurl/Style (ONLY)

This service is provided to recurl the style or heat straightening. No shampoo/molding included.

Add-In Bang Front Pieces (GLUE)

Price is up to first (5) any additional is $2 extra for each. Bang Fronts are available for purchase or client...

show more

---

COLOR

Semi/Demi-Colors

*skin allergy test may be required*

Permanent Color (FULL HEAD) (Short Hair)

*skin allergy test may be required* One solid color application with style. Treatment included**** Color consu...

show more

Permanent Color Full Head (Double Process)

This service is for the lifting process that can include more than one step to achieve color. Style (excluding...

show more

---

CUSTOM CUTS (ADD-ON SERVICE)

Trim (ONLY) No Style

Blunt cut, no layers. No shampoo/style.

Advanced Cut (ONLY) NO STYLING

This service is for those wanting to come in for a short cut, or a Bob. This does not include a shampooing or ...

show more

ADVANCED CUT (W/STYLING)

Select this service if you're wanting to transform yourself with a short cut, or a Bob. This add-on service go...

show more

---

RELAXER SERVICES

Relaxer T/UP (FULL HEAD) *SHORT HAIR*

Relaxer touch up application on just the new growth roots. 2 inches or less of new growth is preferred. More t...

show more

Relaxer T/UP (FULL HEAD) *MEDIUM to LONG LENGTH*

Relaxer touch up application on just the new growth roots. 2 inches or less of new growth is preferred. More t...

show more

Relaxer Halo/Gina's Signature Pixie Style

Relaxer retouch around the sides and back for best style results and our signature pixie style.

Relaxer Halo/Gina's Signature Wave Curl

Relaxer retouch around the sides and back for best style results and our signature wave style. SHORT HAIR IS R...

show more

Virgin Relaxer (FULL HEAD) *Medium/Long Length*

Full head relaxer service for someone that is transitioning from natural to relaxer.

---

PREMIERE SERVICE

Ginafied Glam - Shampoo/Style/Traditional Makeup

*DEPOSIT REQUIRED via CashApp or PayPal* This service MAY NOT be available on Fridays or Saturdays. PLEASE CON...

show more

Ginafied Glam II - Shampoo/Cut/Style/Makeup

*DEPOSIT REQUIRED via CashApp or PayPal* This service MAY NOT be available on Fridays or Saturdays. PLEASE CON...

show more

---

LUXURY VIP SERVICE

PLATINUM PACKAGE

*DEPOSIT REQUIRED via CASHAPP or PAYPAL* Relaxer Retouch ONLY (Price change for Virgin Relaxer), Luxury Mist H...

show more

DIAMOND PACKAGE

*DEPOSIT REQUIRED via CASHAPP or PAYPAL* Relaxer Retouch ONLY (Price change for Virgin Relaxer), Luxury Mist H...

show more

GOLD PACKAGE

*DEPOSIT REQUIRED via CASHAPP or PAYPAL* Nourishing Shampoo Cleanse, Luxury Mist Steam Hydration Treatment, Se...

show more

SILVER PACKAGE

*DEPOSIT REQUIRED via CASHAPP or PAYPAL* Nourishing Shampoo Cleanse, Luxury Mist Steam Hydration Treatment, Sh...

show more

---
Venue Health and Safety Rules
Reviews
Reviews are no joke! Booksy values authentic reviews and only verifies them if we know the reviewer has visited this business.
Professionalism at its best! Gina is a true master of her craft and you won't be disappointed. Two thumbs up!🥰...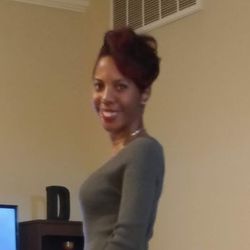 Regina is truly a blessing.She outdone herself on my head and i am truly satisfied. Regina is very educated when it comes to haircare. I have not had my haircut since the pandemic hit and i feel like a new woman. I will be back she gained a new clien...
Loved my hair as always. And it's a + that my hubby loves it too....
Always a great time with such a carrying professional!...
First, let me say, Regina has a heart of gold and her professionalism is unmatched. I came to Regina with self inflicted trauma to my hair as I attempted to go from relaxed to natural without the help of a professional, prior to becoming her client. ...
I love Mrs. Regina!.. She's very professional and great at what she does!She made me feel very comfortable and welcomed! I love my hair!...
Amazing experience each and every time im in Gina's chair!!! She has a welcoming spirit, always meet and exceed my expectations. Thanks for servicing my hair. Gina u rock!!!!...
Mrs. Regina is amazing! The studio is very clean and the atmosphere is very relaxing. She really takes her time with you once you are in her seat. She makes sure she understands your needs and always lets you know what she is doing and if you are com...
Loved the environment.. she is a very friendly and sweet person .. and she done a great job in my hair ❤️...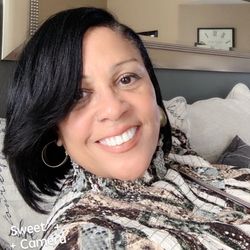 Thank you for a wonderfully relaxing experience! The hydration treatment was wonderful, my hair was left feeling super conditioned and very manageable with great body...
Regina was very professional. Can't wait to go back to see her....
Regina always give me what i need i love that she love what she do. She has alway given me my edgy cuts....
Always peaceful and professional!!! And always leave looking and feeling good!!...
Love Gina and her work!!...
Regina is an amazing stylist money well spent; to begin I felt like I was in a professional yet relaxed environment; no profanity no music with profain content; just good wholesome fun; as a new client she did an intake question and answer with me,le...
I was really happy with the service I received! Very personable and friendly. Clean and comfortable atmosphere. Love the service! Thank you....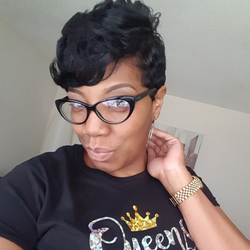 Always a great feel coming into the shop. Warm and friendly environment. Provides excellent services wether it's hair or makeup she is my go to in Hopkinsville or the surrounding area. I highly recommend her for those transformation needs.🥰...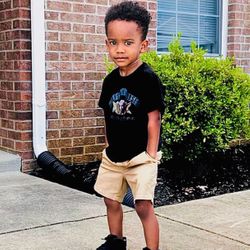 Amazing...
Great atmosphere...loved my hair and makeup!!...
Gina's Creative Touch Studio