Divine Beauty Bar LLC
Ridgewood road, Jackson, 39211
Divine Beauty Bar LLC
Ridgewood road, Jackson, 39211
---
Cashapp $DivineDiva32

ON ALL SERVICES NO EXCEPTIONS $20 NON REFUNDABLE DEPOSIT MUST BE PAID BEFORE CONFIRMED!!

---

Quick Weave

Traditional quick weave

$20 NON REFUNDABLE DEPOSIT must be paid before booking is confirmed!!!

Quick Weave Bob

$20 NON REFUNDABLE DEPOSIT must be paid before booking is confirmed!!!

27 piece

$20 NON REFUNDABLE DEPOSIT must be paid before booking is confirmed!!!

Quick weave w/closure

$20 Deposit must be paid before booking is confirmed

---

Sew-ins

Traditional sew-in with leave out

$20 NON REFUNDABLE DEPOSIT must be paid before booking is confirmed!!!

Sew-in with closure

$20 NON REFUNDABLE DEPOSIT must be paid before booking is confirmed!!!

Sew-in with frontal

$20 NON REFUNDABLE DEPOSIT must be paid before booking is confirmed!!!

---

Braids

Knotless Box Braids based off length and size

$20 NON REFUNDABLE DEPOSIT must be paid before booking is confirmed!!!

Medium Knotless Box Braids

$20 Non Refundable Deposit Must be paid before service is booked!!!!!

Jumbo Knotless Box Braids

$20 Non refundable Deposit must be paid before appointment is booked

Small Box Braids based off length

$20 NON REFUNDABLE DEPOSIT must be paid before booking is confirmed!!!

Medium Box Braids price varies based off length

$20 NON REFUNDABLE DEPOSIT must be paid before booking is confirmed!!!

Jumbo Box Braids based off length

$20 non refundable deposit must be paid before booking is confirmed!!!!

Goddess Braids based off length and size

$20 NON REFUNDABLE DEPOSIT must be paid before booking is confirmed!!

Layered Scalp Braids based off length

$20 non refundable deposit must be paid before booking is confirmed!!!!

Feed-ins

$20 Non-refundable deposit, before service is rendered

Lemonade braids (based off length)

$20 non refundable deposit must be paid before booking is confirmed!!!!

Scalp Braids (based off size &length)

$20 Non refundable deposit must be paid before booking is confirmed!!!!

---

Twists

Kinky Twist based off size and length

$20 NON REFUNDABLE Deposit must be paid before booking is confirmed!!!!

Senegalese Twist based off size and length

$20 NON REFUNDABLE Deposit must be paid before booking is confirmed!!!

Passion twist based off size and length

$20 NONREFUNDABLE Deposit must be paid before booking is confirmed!!!

---

Locs

Butterfly locs

$20 non refundable deposit is required, before appointment is confirmed!!!

Goddess Locs based off length and size

$20 NON REFUNDABLE Deposit must be paid before booking is confirmed!!!

Faux Locks based off length and size

$20 NON REFUNDABLE DEPOSIT must be paid before booking is confirmed!!!

---

Kid's Braids

Kids Box Braids (6-12) w/o hair

Kids Box Braids (6-12) with hair

$ 10 kids deposit must be paid before booking is confirmed!!!!

Box Braids (13 & above)

$10 kids deposit must be paid before booking is confirmed!!!!

Kids Kinky Twist ( ages 6-12)

$ 10 kids deposit must be paid before booking is confirmed!!!!

Kinky Twist ( ages 13 & above)

$ 10 kids deposit must be paid before booking is confirmed!!!!

---

Crotchet

Kids crochet (6-12)

$ 10 kids deposit must be paid before booking is confirmed!!!!

Kids Crotchet ( ages 13 & up)

$ 10 kids deposit must be paid before booking is confirmed!!!!

Adult Crotchet according to style price varies

$20 NON REFUNDABLE DEPOSIT must be paid before booking is confirmed!!!

Individual crotchet

$20 NON REFUNDABLE DEPOSIT must be paid before booking is confirmed!!!

Extended locs

$20 Non Refundable deposit must be paid, before service is rendered!!!!

---

Pony Tails

Sleek Ponytail

$20 NONREFUNDABLE!!!! Deposit must be paid before booking is confirmed!!!

Extended Ponytail

$20 NONREFUNDABLE!!!! Deposit must be paid before booking is confirmed!!!

Frontal Ponytails

$20 NONREFUNDABLE!!!! Deposit must be paid before booking is confirmed!!!

---

Natural Styles

Two Strained Twist

ON ALL SERVICES NO EXCEPTIONS $20 NON REFUNDABLE DEPOSIT MUST BE PAID BEFORE CONFIRMED!!

Braids and two strain twist

ON ALL SERVICES NO EXCEPTIONS $20 NON REFUNDABLE DEPOSIT MUST BE PAID BEFORE CONFIRMED!!

Coil twist with comb (wash included)

ON ALL SERVICES NO EXCEPTIONS $20 NON REFUNDABLE DEPOSIT MUST BE PAID BEFORE CONFIRMED!!

Silk Press price varies off length of hair

ON ALL SERVICES NO EXCEPTIONS $20 NON REFUNDABLE DEPOSIT MUST BE PAID BEFORE CONFIRMED!!

Men braids Based off length (was included)

$5 extra for hair to be taken down!!!

---

Dreads

Dreads Retwist (wash included)

ON ALL SERVICES NO EXCEPTIONS $20 NON REFUNDABLE DEPOSIT MUST BE PAID BEFORE CONFIRMED!!

Dreads Retwist with Style(wash included)

ON ALL SERVICES NO EXCEPTIONS $20 NON REFUNDABLE DEPOSIT MUST BE PAID BEFORE CONFIRMED!!

Dreads color & retwist (wash included)

ON ALL SERVICES NO EXCEPTIONS $20 NON REFUNDABLE DEPOSIT MUST BE PAID BEFORE CONFIRMED!!

Start Dreads

ON ALL SERVICES NO EXCEPTIONS $20 NON REFUNDABLE DEPOSIT MUST BE PAID BEFORE CONFIRMED!!

---

Wigs

Wig Install

$20 NONREFUNDABLE!!!! Deposit must be paid before booking is confirmed!!!

---

Color

Custom color price varies

---
Venue Health and Safety Rules
Reviews
Reviews are no joke! Booksy values authentic reviews and only verifies them if we know the reviewer has visited this business.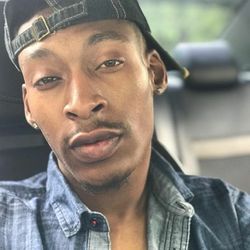 Great service...
Services not rendered, due to an unforeseen circumstances on individual providing the service. I believe deposits should be given back to the customer if they are not the one that caused the cancellation ( ex specially during this pandemic). Safety s...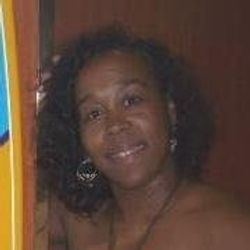 Excellent service...
Candice is very friendly and professional! Great service, I'll definitely go back....
Always excellent service !...
Candice did an awesome job. She was waiting on me when I got there. Her work is phenomenal and she has affordable prices....