Coast Beach Tan, LLC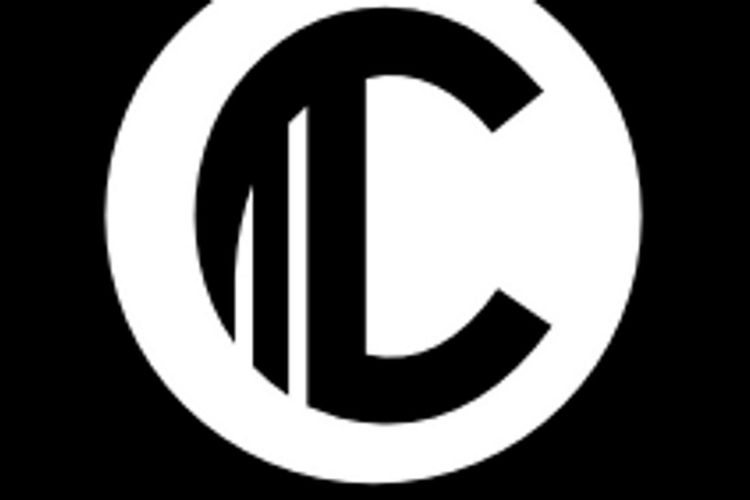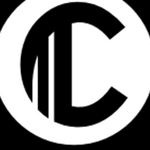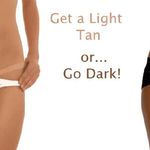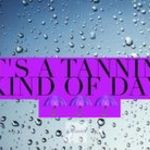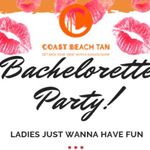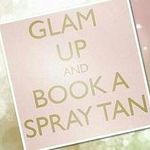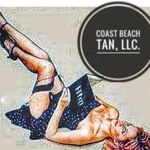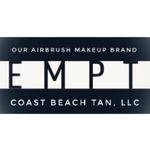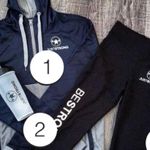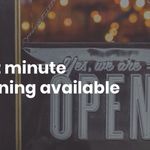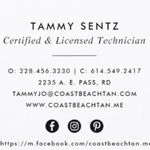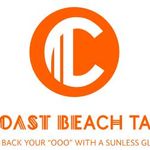 ~History ~ Established in 2018. Coast Beach Tan, LLC; Est. 2018 in the heart of Gulfport, MS. We founded our business on a passion for an alternate means of tanning. Beyond the gorgeous results of our skin care process before, during & after, our main principle is to decrease sun damage.
Classic Spray Tans
Airbrush Spray Tan
Match skin type (dry, combo, oily) & skin tone for Optimal shade results. Full Body Airbrush Tan VIP ~ Loyal Clients pay $40
Coast Beach Skin Glam
Tans w/shimmer, tan extenders, PH balance & deep moisturization sessions.
A La Carte
Summer never ends here at Coast Beach Tan. •Face/Shoulders/Arms (approx. 6 - 8 min.) $12 - $15 •Full Face/Décolletage blend (approx. 3 - 5 min.) $5 - $10 •Eyes contour or touch up (approx. 4 min) $3 - $5
Customizable Spray Tans
Bridal Glam Package
Bridal Glam Package - $99 This includes a free consultation & a custom full body trial spray, and a moisturizing treatment.. to boost skin. Package designed to give the time recommended; which should be about a month out from your wedding day. This will give flexibility for anything that may arise (unforeseen) and nail down the precise shade, solution and cosmetic color for your unique complexion.
Bridal Trinity
All inclusive, deep moisturizer session to go with trial spray application, a spray application for the BIG DAY and the 3rd used at brides discretion.. ideally there for you to use prior to pre nuptial ceremony. Such as picturesque skin for rehearsal dinner, photos & bachelorette party..
Brides Entourage
Up to 5 x Maid of honor & Bridesmaids Spray-tans, Bride will receive special gift & discount of $25 for her spray tan. Complimentary bottle of Sparkling champagne or Mimosas. *Additional spray tans can be purchased at $40 *Group tans are required to be booked as a group. All wedding party guests need to be present at the same time and at the same selected location as pre-booked appointment state. Add~on Ph Balance & Moisture session for only $20 per person
Brides Social
1 Trial Spray tan Wedding Day Spray tan 30 Minute Teeth Whitening Session 25 Minute Red Light Therapy with CC Serum. Hydrating Body Moisturiser Complimentary glass of Sparkling champagne or mimosas. Bridesmaid Spray tan 30 Minute Teeth Whitening Session Complimentary glass of Sparkling champagne or mimosas. Trial Makeup & Wedding Makeup *airbrush coming soon*
Traditional makeup
Flawless Airbrushed Makeup application
Faux Lift I ~ models / Faux Lift II ~ fit comps.)
Specialized Skin sessions
Specialized Skin care • dermatitis •eczema •stretchmarks •psoriasis •scars •tattoo coverage A scientific approach to healthier and more radiant skin. A developed skincare regimen designed for our clients who want to look and feel their best. (Note: requires prior consultation.) Please always consult with physician or dermatologist prior to session. Recommended treatments are always welcomed.
Special Occassions
Modeling, Proms & Photos A custom designed sunless airbrushed tan that produces just off the beach results, solution applied is clear and contains no cosmetic bronzers eliminating risks of staining formal wear. Develops in 8 hours, last 5 to 7 days and delivers a potent blend of vitamins and antioxidants to boost your skins lustrous glow and has a fresh scent of a light-clean Raspberry almond.
Specials
Refer A Friend
Get $15 worth of coconut bucks on your next mobile spray tan service and a DHA booster. Ask for additional details on coconut $$$ bucks
Happy Tan Hour
From 5pm to 6pm invite a friend as a guest to join you in a spray session each of you pay Happy Tan Hour price.
Milatary Discounts
Full Body Spray Tans
Students
Students Discount (under age 18 requires parental signature.) Pay just $10 any day of the week with student ID.