ANBFIO
4815 Butterfield Road, Hillside, Cook County, IL, 60162
ANBFIO
4815 Butterfield Road, Hillside, Cook County, IL, 60162
---
CONSULTATIONS

Consult on all hair services

ALL NEW CLIENTS MUST HAVE A CONSULTATION DONE PRIOR TO ANY SERVICES PERFORMED. A call will be returned once th...

show more

---

DREADLOCKS

ANBFIO LOC START

If you would like to start your Dread/Loc Journey. This service is selected AFTER the Consultation has been pe...

show more

ANBFIO INSTA LOC START

If you would like to start your Dread/Loc Journey. This service is selected AFTER the Consultation has been pe...

show more

ANBFIO WIKS START

Client who desire considerably thicker dreadlocks. LOC WICKS are very large Locs with the client usually havin...

show more

ANBFIO INFLUENTIAL RETWIST

This service includes Shampoo and Influance Steam Treatment service, & a Loc Retwist. A STYLE/REPAIR IS NOT IN...

show more

ANBFIO RETWIST COMPLETE PACKAGE

The COMPLETE PACKAGE includes Shampoo, Hot Oil & Steam Treatment with Essential Oils which promote hair growth...

show more

ANBFIO INFLUENTIAL TAPERED LOC RETWIST

Clients with half a head of Locs. The service includes Shampoo, Hot Oil & Steam Treatment with Essential Oils ...

show more

ANBFIO TAPERED LOC RETWIST COMPLETE

Clients with half a head of Locs. The COMPLETE PACKAGE includes Shampoo, Hot Oil & Steam Treatment with Essent...

show more

ANBFIO INFLUENTIAL TAPERED INTERLOC

This service includes shampoo and steam treatment. . This service DOES NOT INCLUDE STYLES. This service is cha...

show more

ANBFIO TAPERED LOC INTERLOC COMPLETE

Clients with half a head of Locs. The COMPLETE PACKAGE includes Shampoo, Hot Oil & Steam Treatment with Essent...

show more

ANBFIO INFLUENTIAL INTERLOCK

This service includes shampoo and steam treatment. . This service DOES NOT INCLUDE STYLES. This service is cha...

show more

ANBFIO INTERLOCK COMPLETE PACKAGE

The COMPLETE PACKAGE includes Shampoo, Hot Oil & Steam Treatment with Essential Oils which promote hair growth...

show more

ANBFIO S&S SHAMPOO & STEAM

This service is for shampoo and steam treatment of Dreads/Locs ONLY. RETWIST/STYLE/REPAIR NOT INCLUDED. A STYL...

show more

ANBFIO SSA TREATMENT SHAMPOO STEAM ACV RINSE

This service is for shampoo steam treatment and Apple Cider Vinegar rinse of Dreads/Locs ONLY. RETWIST/STYLE/R...

show more

LOC STYLES

This service is for those who currently have Dreads/Locs. This is for styling the Dreads/Locs. Hair may be sow...

show more

ANBFIO TAPERED MICROLOCKS RETI ONLY

This service is for clients who have shaved off the back and sides of their hair and only have Locs at the top...

show more

ANBFIO TAPERED MICROLOCK RETI COMPLETE

This service INCLUDES SHAMPOO STEAM TREATMENT REPIR AND STYLE/TAPERED CUT/LINING This service is for clients w...

show more

ANBFIO MICROLOCK RETI ONLY

This service DOES NOT include shampoo and steam treatment. . This service DOES NOT INCLUDE STYLES. This is for...

show more

ANBFIO MICROLOCK RETI COMPLETE

This service includes SHAMPOO, STEAM TREATMENT, REPAIR, RETI. This is the complete service for Microlocks. If ...

show more

---

COLOR

Color Consultation 2

Test Strand a few hair strands to get exact color match

Single Process Semi/Permanent Color

Single Process Permanent is for the client who wants their color to last a long time and wants their natural h...

show more

Double Process Semi/Demi/Permanent Color

The Double Process Color service is for the client who wants their color to last a long time and includes 2 co...

show more

Demi Color/Grey Coverage

Demi hair color service is perfect for the client who wants a grey coverage. Demi hair color does not include ...

show more

Color Melting

Color Melting service is a service that blends highlights with the base color of your hair so there are no har...

show more

Highlights 25%

This service is if the client wants the 25% of the head to have highlights. (a few steaks) This can be achieve...

show more

Highlights 50%

This service is if the client wants the 50% of the head to have highlights. This can be achieved with Demi/Sem...

show more

Highlights 75%

This service is if the client wants 75% of the head to have highlights. This can be achieved with Demi/Semi/or...

show more

Highlights 100%

This service is if the client wants the entire head to have highlights. This can be achieved with Demi/Semi/or...

show more

Ombre Color Service

Ombre hair color service is when the color transitions from a darker shade to a lighter shade

Balayage Color Service

Balayage Color Service is a hair lightening service in which the color is applied in a creative technique to c...

show more

Additional Colors

Demi/Semi/Permanent colors. If you want more color added to a service.

Color Removal

Color Removal service allows artificial color to be removed from all hair types.

---

TREATMENTS

Breakage Treatment (Hair Mender)

Steam Treatment using Essations Hair Mender and Conditioner to help with breakage, shedding, dullness, and bri...

show more

Dandruff Treatment

Apple Cider Vinegar Detox for Locs.

---
Venue Health and Safety Rules
Reviews
Reviews are no joke! Booksy values authentic reviews and only verifies them if we know the reviewer has visited this business.
Excellent service as always!...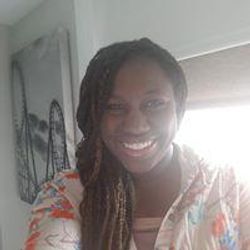 Reeta is very experienced and knowledgeable about natural hair! I appreciate the fact that she takes the time to teach her clients about the best way to have healthy, beautiful hair. She is clearly a gifted hair professional and the only person that ...
Always good vibes Reeta ! My son loves getting his hair done by you and myself as well. You've started both are locs 10yrs i think for me 6yrs for my son and it's been a wonderful journey. Thank you for your attention to detail an loc knowledge....
Service was great place is very clean and stylish was on time and very fast....
She has a gift when it comes to Hair Care...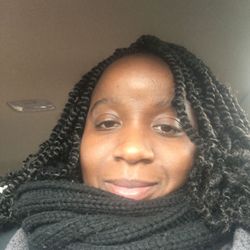 I love Ms Reeta!!! She's really knowledgeable and definitely loves what she do! I had my consultation for locs in which I never thought I will be getting them again but she let me know the different ways of starting locs and which would be best for m...
My first time couldn't have been better. I was informed of every step of the way of the process. Very informative and knowledgeable....
Very professional, great hair care....
Perfect stylist for natural hair. Knowledgeable, dependable, and kind....
Very professional and does great work...
Hello everyone, I recently moved it Chicago. On of my worries were, who will do my hair. I don't have a gift on that zone. I visited our everyone's best friend google. I got a couple of hits. Tried one, it was not working for me. I then decided to ...
I love her Mz.reeta really takes her time on your hair! She don't play lol I been going to her about 2years now.. it's nothing I can't say bad about her... thanks again...
She is a great professional and skilled in her work. I have not been disappointed with any styles she has done for my daughter or myself....
I love going to Mz Reeta for my hair! I have been going to her for the past 5 years and she has always maintained the same level of professionalism. Her personality and spirit is one of the things that i like about her, which is why I continue to com...
She's simply the best around! Loving my locs....
Shop was clean and organized! Stylist easy to talk to and very informative! Technique used to retwist hair was unique, and I loved the final product. A major drawback is cost. I have paid from $60 to $80(being the highest) in the last 3 years to have...
ANBFIO
Shaneria. I appreciate you coming by and allowing me to service you. Unfortunately everyone is not compatible with everyones pricing. What one stylist charges has absolutely nothing to do with my business and how I run it. I charge people by time, not by what I do. I charge the amount of time it takes to retwist each and everyone of my clients. Your hair took 1 hour and 15 minutes. I start at a base price of $77 and I charge $15 per hour. That is how you were charged $92. From your review, it seems as though you enjoyed the service and received something in addition like having your locs brushed and the shaft of your locs maintained not just focusing on the roots. Please understand not everyone is going to charge the same. Location, overhead, product used and so forth all plays a part in pricing from Licensed Professional Stylist.
I'd been gone for a long time, but I knew coming back home was the best thing for my hair. I've restarted my loc journey and Reeta is the only one that gets me right EVERY TIME! She's been through everything with my locs—from cuts, starting over, dam...