👱🏾‍♀️Diva Dolls ❤️Hair by Retta💈
5262 South Staples St., Suite 120, Corpus Christi, 78411
👱🏾‍♀️Diva Dolls ❤️Hair by Retta💈
5262 South Staples St., Suite 120, Corpus Christi, 78411
---
Popular Services

Cornrows /Braids

Starting prices only - varies depending on your hair condition, thickness,amount Etc.

Braiding hair 7.99 each 4 to 5 bags

---

Need 2 have PROFILE ON BOOKSY)if NEW CLIENT

🆘 ur appointment time may be longer 🆘

🆘‼️The hours That's on your appointment time is not the exact hours it's gonna take to do your hair everybody...

show more

🆘(PLEASE PROFILE ON BOOKSY) if NEW CLIENT

🆘(PLEASE MAKE YOUR PROFILE ON BOOKSY) if NEW CLIENT call me and see what is our AVAILABILITY.I can move your...

show more

Consultations 💈

Not for a appointment is just a consultation on what your hairstyle going to be Then you can set appointment...

show more

Braiding hair 7.99 each 4 to 5 bags

Braiding hair 2 bags 7.99 each

---

(Cornrows) Braiding Styles

Take Down (weave or Corn rows)

3 to 4 weeks after that price goes up

Cornrows /Braids

Starting prices only - varies depending on your hair condition, thickness,amount Etc.

---

💇🏽‍♀️Haircuts💇🏾‍♂️💈✂️

Family Haircut Bald,Mohawk,Taper,Combover,Afros,

Haircut ( Women)💇🏾‍♀️💇🏽‍♀️💇🏼‍♀️💇🏻‍♀️

The "BIG CHOP"

Transitioning from Heat Damage or Chemical Process

---

Hair Extensions Sew-ins,Wigs

Wig installs

Sew-in or glue or lace front glue

Lace frontal

Please have an HD or Transparent lace i'm only if you want the look you looking for

Full quick weave/ custom closure

Sew-ins

With min leave out for part or perimeter out for high ponytail

Vixen sew-in (2-4 parts)

Part method with leave out in 4or 2 square and perimeter

Versatile Sew-in

One part ear to ear or down the middle with perimeter out

Braid-less sew- in

Rubber band method or micro-beading with beads

TAPE-IN EXTENSIONS

4 to 6 tape-in $150 $275 partial $375 $575

---

Crochet braids

Crochet with loose hair

Example: curly hair, straight hair, wavy hair & etc

Basic Crotchet

Hair that is twist, box braid, faux locs,etc

---

Dreads(interlocksing,Twist or Traditional)

Dread locks 2to4weeks (Touch up only)

(Wash and re-twist) No repairs no attachments no longer than 2-4 weeks

Starter Dreads weekly Touch up

(Not for new clients)Dread weekly(Only for clients paid in advance)

If I did not start your dreads$25 sitting fee

First time dreads come back on a weekly basis to get modified and Growing out (Sitting fee $25)

Dreads 1st time clients (only dreads)

Includes shampoo and re-twist only...this service is for only if you already have Dread (not for starters drea...

show more

6mos to 1Year Dread re-twist or interlock

Your booking for the service will start out at this price even if you been my client before and I have not see...

show more

Starter Dreads

Large275+upMedium375+up small475+up Micro 575+up

Human hair loc extensions ( Hair not included)

DREAD STYLE (Only)

This is not for a re-twist just a Dread style

Sister locks ( Touch up twist or interlocking)

Sister locks ( dreads 5to8 week )(Touch up twist or interlocking) $140 $180 $240 $280

Faux locs

Lg$140 Med$180 Sm$220 XlSM$280

---

Twist styles

Coil Twist-sm 195 -med 130 -lg 65

Passion twist

60 twists or less Extra large $120 Lg$140 Med.$180

Senegalese twist Medium size

6-8 hours hair not included ....But you can purchase here

---

Box braids

RETOUCH OUTER PREIMETER (BOX BRAIDS)

Box Braids Large160

Starting prices only - varies depending on your hair condition, thickness,amount Etc.

Box braids medium

Starting prices only - varies depending on your hair condition, thickness,amount Etc.

Box braids small

Starting prices only - varies depending on your hair condition, thickness,amount Etc.

Box braids Micro

Starting prices only - varies depending on your hair condition, thickness,amount Etc.

KNOTLESS BOXED BRAIDS $200 $250 $280 $300

Jumbo triangle part braid 160

👧🏿Micro braids 👱🏾‍♀️sm. 380 Med.350 Lg.315

Micro braids may take anywhere from 8 to 12 hours to do the time on the appointment is just an estimate time

---

MEN/BOYS

Men's braids(Block braids)top only

Full head fish Bone braids

---

Natural Roller Set & Style

Silk press (natural hair)

---

Maintenance of hair

Deep Conditioning Treatment

Hair extension or sew-ins maintenance & Repair

---

Relaxer Massani and Affirm

Virgin relaxer

Starting prices only - varies depending on your hair condition, thickness,amount Etc.

Touch up Relaxer (3 to 5 weeks)

---

Extra After HRS & Off Days

ExTra After HRS. & Off Day

Does not include Service. Please Choose Service needed along with this extra after hrs. Charge

---
Venue Health and Safety Rules
Reviews
Reviews are no joke! Booksy values authentic reviews and only verifies them if we know the reviewer has visited this business.
I love my hair, it gave what it's suppose to give....
💖💖💖 I am ready for my next appointment!...
Great place! Great work. Will be returning...
Retta did a excellent job. Love my hair!...
This woman is an amazing person and helped me so much...
Awesome service,redia did a wonderful job! Gots my babygirl on FLEEK! 😁💯❤...
Retta & her Daughter did a awesome job on my corn rolls I love the way they came out I will definitely go again!...
With my soar head from multiple injuries, I never told her about them but she permed and styled my head in a wonderful delicate fashion. Thank you Retta. Patty from Converse, Tx....
Professional service everytime Great rates...
I really wanted to give Retta 5 stars because she is very skilled but I've deducted 1 star because she takes personal calls while conducting business. I feel like I spent an extra 30 minutes in the chair....
This gonna be my spot for haircut and braids whenever I'm in Corpus from now on!💯...
She's really good and down to earth!! She did an outstanding job on my twist!! Girl got skills!! Lol...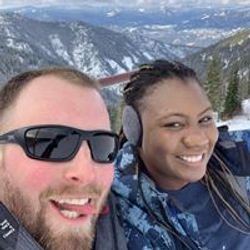 My hair was braided way too tight. Caused sores in my head. Maybe if you were not so distracted while braiding my hair then you would have notice what you were doing. Honestly I went to you to help with my hair and you are creating more damage than I...
Always does a great job....
Great experience and great job on the hair for my first time...
👱🏾‍♀️Diva Dolls ❤️Hair by Retta💈