George Betances
16010 NW 57th Ave, Suite 114, Miami Lakes, 33014
George Betances
16010 NW 57th Ave, Suite 114, Miami Lakes, 33014
---
Popular Services

Signature. (Haircut)

Haircut Tailored to fit your stylish needs and personality. Includes relaxing Hot Towel Shave and FREE Skin co...

show more

Canvas. (Kids only)

(Kids Haircut) Child's Play! My many years of experience allow me to not only cut and style kids' hair, but t...

show more

Microneedling

Mirconeedling treatment that helps address wrinkles, acne, scarring, skin pigmentation issues, rosacea, alopec...

show more

---

Haircut

Abstract

{Haircut & Design} Must confirm design ahead of time to determine final price $88-$222

Signature. (Haircut)

Haircut Tailored to fit your stylish needs and personality. Includes relaxing Hot Towel Shave and FREE Skin co...

show more

Canvas. (Kids only)

(Kids Haircut) Child's Play! My many years of experience allow me to not only cut and style kids' hair, but t...

show more

---

Service Enhancements (Add ons)

Microneedling

Mirconeedling treatment that helps address wrinkles, acne, scarring, skin pigmentation issues, rosacea, alopec...

show more

Chemical peel

A chemical peel is a technique used to improve the appearance of the skin on the face, neck or hands. A chemic...

show more

Microdermabrasion

Microdermabrasion is a minimally invasive procedure used to renew overall skin tone and texture. This deeper f...

show more

LED Light Therapy

LED Light Therapy is great in every single facial to calm any areas of irritation and it's also brilliant at b...

show more

Microcurrent

A microcurrent electrical neuromuscular stimulator or MENS is a device used to send weak electrical signals in...

show more

Regenerating Diamond Mask

Firms, tightens, fortifies and illuminates This Diamond mask is created by a unique combination of science and...

show more

Anti-Wrinkle Platinum Mask

Lightens, firms, smoothes lines and creases This anti-wrinkle treatment is your best defense against the signs...

show more

24k Gold Collagen Mask

Rejuvenates, firms, rebuilds collagen and diminishes photo aging This powerful anti-wrinkle protector delivers...

show more

Detox Charcoal Mask

Detoxifying Charcoal Mask help in removing the dirt, from the pores and give your skin a thorough cleansing. T...

show more

Enzyme mask

Pore-Detoxifying Treatment pumpkin enzyme clay mask with papain and salicylic acid loosens debris and dead cel...

show more

Oxygen Recovery Mask

Revitalizing Skin Treatment Hydrating mask with [({Vitacell®}) Botanical yeast complex helps boost the skin's ...

show more

Microcurrent Eye Lift Treatment

Your eyes are more than just a window into your soul; they play a fundamental role in your overall facial appe...

show more

Scalp Massage

Invigorating scalp massage performed with a hand massager designed to relax the mind and encourage circulation...

show more

Cryo globes

These cooling and refreshing icy facial globes provide the perfect finishing touch to any facial. It helps to ...

show more

Aromatherapy

Aromatherapy is a holistic healing treatment that uses natural plant extracts to promote health and well-being...

show more

---

Series of Hair Restoration Treatments

Flourish

((Series of 6 Beard Growth Treatments)) Grow a thicker beard with our Synergistic Hair Restoration treatments ...

show more

Proliferate

{Series of 6 Hair Restoration Treatments} Great results are seen after the first visit but it is recommended t...

show more

---

Series of Advanced Facial Treatments

Transmutation

(A series of 12 Individualized facials) geared to your specific needs. This includes chemical peels, microneed...

show more

Metamorphosis

{Series of 6 Advanced Facials} At Barbers' Ink the menu has been designed with luxurious and sensory pleasing ...

show more

---

Haircut & Advanced Facial Treatment

Timeless

(Haircut & Microneedling)) A Haircut tailored to fit your needs and an advanced facial using a pen-shaped elec...

show more

Immortal

Anti-aging, skin revitalizing {Facial Treatment & Haircut} Combines medical grade {Enzyme Peel and Ultrasonic ...

show more

Revitalize

{Haircut & Chemical peels}That can be used to Reduce acne, Correct actinic (sun) damage. Reduce appearance of ...

show more

Restore

{Dermaplaning} & Haircut} Pore-detoxifying treatment with Exfoliating Enzyme Mask Dermaplaning is included for...

show more

Rehabilitate

{Acne Facial or Body Treatment) & Haircut which includes extractions and helps reduce the appearance of imperf...

show more

---

Advanced Facial Treatment

Age-Less

Anti-aging, skin revitalizing facial. Combines medical grade {Enzyme Peel and Ultrasonic Microdermabrasion} ,P...

show more

Rejuvenate

Chemical peels That can be used to Reduce acne, Correct actinic (sun) damage. Reduce appearance of mild scarri...

show more

Resur-Face

Microdermabrasion is convenient, virtually painless, and is a safe and highly effective way to restore a clear...

show more

Skin Recovery

{Acne Facial or Body Treatment} which includes extractions and helps reduce the appearance of imperfections ...

show more

Nourish

Treat yourself to this hands-on luxurious facial. A deep cleanse, followed by an exfoliation and extractions w...

show more

---

Haircut & Facial

Masterpiece.

{Haircut & (Microdermabrasion)} is a minimally invasive procedure used to renew overall skin tone and texture....

show more

---

Hair Restoration

Regrow

Synergistic Hair Restoration treatments that increase blood flow and infused with the application of Stem Cell...

show more

Sprout

((Facial Hair Growth)) Grow a full beard with our Synergistic Hair Restoration treatments that increase blood...

show more

---
Reviews
Reviews are no joke! Booksy values authentic reviews and only verifies them if we know the reviewer has visited this business.
Amazing barber .. best in Miami hands down !!!...
The best barber in Miami he will take care of all your needs from some great advice or a hot towel shave he will deliver the best. Awesome guy !...
Best barber in the game...
I've been going to George for many year now I like to consider him as a friend ,I love the new shop ,great atmosphere the greetings felt welcoming ,all highly experienced barbers I highly recommend you check barbers ink out for your next haircut...
Best barber on planet earth...
Artisan haircut experience...
Better Than Last appointment 🙌🏾🔥🔥...
Amazing service and cut....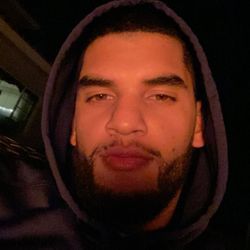 Everytime I get a haircut with George he's getting 5 stars I already said it once and I'm going to say it again he's the Rolls Royce of barbers!...
Professional and exceeds expectations!...
Nothing but a good time, great haircut. He makes his seat feel right at home. From a good conversation to an amazing hair cut, 5 stars all day long. I'll see you again 🤞🏼👌🏻...
Above and beyond service with George highly recommend his services....
Best in the business. Hands down best barber you can go to. George doesn't just cut hair, He also owns a men's skin care line, and is licensed in dermatology. He is someone that truly mastered his craft....
Very sharp professional and high quality highly recommended will be visiting more often...
The best that there is...