Á La Mode Design Studio LLC
6617 Datura Dr, Orlando, 32809
Á La Mode Design Studio LLC
6617 Datura Dr, Orlando, 32809
---
Popular Services

Basic Refill

Square Nails Short- Medium with clear or nude acrylic , nail polish 2 or 4 designs and top gel. ***PRICES VARI...

show more

Basic Fullset

Square Nails Short- Medium with clear or nude acrylic , nail polish 2 or 4 designs and top gel. ***PRICES VAR...

show more

Encapsulated Fullset

***PRICES VARIES DEPENDING ON SHAPE, LEGNTH AND DESIGN***

---

Microblading

Microblading

*SPECIAL OFFER (Reg. Price $400) *SERVICES OF MICROBLADING ONLY MONDAYS & TUESDAYS!

Re-Touch ( 6 months)

*SERVICES OF MICROBLADING ONLY MONDAYS & TUESDAYS!

Re-Touch (1 year)

*SERVICES OF MICROBLADING ONLY MONDAYS & TUESDAYS!

---

Fibroblast-skin Tightening & Rejuvenation

Upper eyelids(Parpado Superior)

*SPECIAL OFFER (reg. Price $500)

Under Eye Lift (Levantamiento debajo del ojo)

*SPECIAL OFFER (reg. Price $370)

Forehead Lift (Levantamiento de la Frente)

*SPECIAL OFFER (reg. Price $700)

Crows Feet (Patas de Gallinas)

*SPECIAL OFFER (reg. Price $370)

Cheek Lift

*SPECIAL OFFER (reg. Price $565)

Neck Lift (Levantamiento del cuello)

*SPECIAL OFFER (reg. Price $700)

Top and Bottom Lip (Labio superior e inferior)

*SPECIAL OFFER (reg. Price $750)

Belly Tightening (Flacidez Abdominal)

*SPECIAL OFFER (reg. Price $1350)

Bingo Wings

*SPECIAL OFFER (reg. Price $670)

---

Nails

Basic Fullset

Square Nails Short- Medium with clear or nude acrylic , nail polish 2 or 4 designs and top gel. ***PRICES VAR...

show more

Encapsulated Fullset

***PRICES VARIES DEPENDING ON SHAPE, LEGNTH AND DESIGN***

Pink & White Fullset

***PRICES VARIES DEPENDING ON SHAPE, LEGNTH AND DESIGN***

Basic Refill

Square Nails Short- Medium with clear or nude acrylic , nail polish 2 or 4 designs and top gel. ***PRICES VARI...

show more

Ombre/Baby Boomer Nails

***PRICES VARIES DEPENDING ON SHAPE, LEGNTH AND DESIGN***

Toe Nails Fullset

**BASIC FULLSET *** ***DESIGNS HAVE AN EXTRA COST***

Toe Nails Refill

***BASIC REFILL*** ***DESIGNS HAVE AN EXTRA COST***

Gel Polish Mani

***DESIGNS HAVE AN EXTRA COST***

Gel Polish Toenails

***DESIGNS HAVE AN EXTRA COST***

Gel Polish

***THIS FEATURE IS AN EXTRA FOR YOUR ACRYLIC SERVICE*** (NOT GELPOLISH MANI) ***DESIGNS HAVE AN EXTRA COST***

Designs

***ADDITIONAL DESIGNS HAVE AN EXTRA COST***

Acrylic/ Material Remotion

Nail Repair

***PRICES VARIES DEPENDING ON SHAPE, LEGNTH AND DESIGN***

---

Makeup

Basic Makeup

Full face application includes foundation, concealer, blush, powder, 3 eye shadow colors of choice or NO EYESH...

show more

Glam Makeup

Full face application, foundation, concealer, contour, eye shadow, blush, powder, eyeliner & lip color matte/g...

show more

Wedding Makeup

Full makeup application includes foundation, concealer, contour, powder, blush, highlight, any eye shadow colo...

show more

Wedding Makeup Trial

*Full face application which includes foundation, concealer, blush, powder, eye shadows & gloss lip of choice ...

show more

Taller de Automaquillaje (ESPAÑOL)

Taller de Automaquillaje (ESPAÑOL) -Dia: 31 de marzo de 2019 -Hora: 1pm-5pm -Costo: $85.00 -Deposito: $30.00 (...

show more

---

Face & Body Painting

Kids Face-Painting

***EXTRA FEE AFTER 18 MILES FROM MY LOCATION***

Kids Face-Painting

***EXTRA FEE AFTER 18 MILES FROM MY LOCATION***

Halloween Makeup

Prices varies depending on the art. ***EXTRA FEE AFTER 18 MILES FROM MY LOCATION***

---

Wax

Eyebrows, Upper lip & Chin

---

Hair

Hair Styles

Must come with clean and blow dried hair.

---
Reviews
Reviews are no joke! Booksy values authentic reviews and only verifies them if we know the reviewer has visited this business.
Wonderful experience. Beautiful work at an affordable price!...
Lizbeths quality of nails is amazing. Im very picky and she impresses me everytime. Phenomenal work and highly recommend...
Not only was my apt accommodated to a later time due to work she was quick as well! So friendly and great talking! Thank you mama ❤️❤️❤️❤️...
Á La Mode Design Studio LLC
Aww thank you so much ❤️
La mejor! Excelente trabajo! 💪🏼💅🏼...
Timely and professional...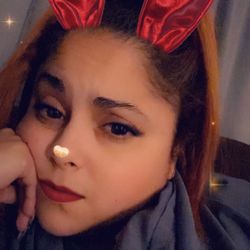 Quede encantada 😀 ! Súper buen trabajo. Vuelvo pronto!...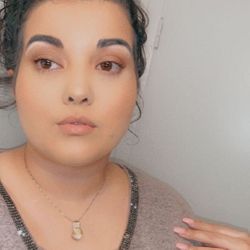 Nothing like her work. I absolutely love it. Nail technique on 🔥...
Another great nail set! My new favorite place to go for themed/extravagant nails. Amazing job....
Amazing Designs! Super Friendly! And of course I will always support small businesses that have boss ladies in charge! I will be sending all my clients her way! #bosslady...
Á La Mode Design Studio LLC
Thank You ❤
did my nails great and did exactly what i asked for perfectly!...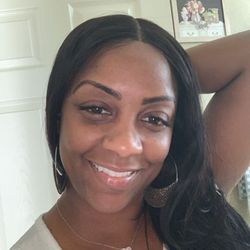 Always has my nails looking awesome, I'm never disappointed!!!! I will never go to anyone else for my nails!...
In love with my nails!!...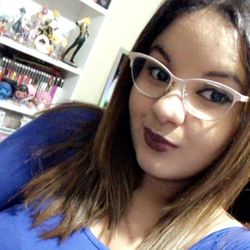 Love it...
She does excellent work and very talented artist....
Es súper talentosa y 100% recomendada... te hace lo q pides y le da su toque para hacerlas lucir mas hermosas aun!!!! Dios la cuide siempre y le guarde su talento. Súper enamorada!! Grx Lizbeth!! Tqm beba...
Me encanto el servicio! Muy profesional. Las uñas quedaron hermosas....
Á La Mode Design Studio LLC