Jarra the Gypsy
2306 E. 7th Ave., Tampa, FL 33605, Tampa, 33605
Jarra the Gypsy
2306 E. 7th Ave., Tampa, FL 33605, Tampa, 33605
---
Popular Services

Gypsy Locs / Medium/ Mid-Length 16-20inch

Quarter size / bra strap to lower back - Hair Incl...

more

Gypsy Loc Bob / Medium 10-14inch

Quarter size Hair Included Loc install service i...

more

Micro loc Starters

Our Micro Locs start with a braided base and twist...

more

---

Faux Locs

Gypsy Loc Bob / Large 10-14inch

Half dollar size Hair included Loc install serv...

more

Gypsy Loc Bob / Medium 10-14inch

Quarter size Hair Included Loc install service i...

more

Gypsy Locs / Large / Mid Length 16-20 in

Half dollar size Bra strap length Hair Included ...

more

Gypsy Locs / Large / Long 22- 30 inches

Size of half dollar/ Waist to hips Length Hair In...

more

Gypsy Locs / Large / Xlong 32 inches or longer

Half dollar size Thighs or lower Hair Included ...

more

Gypsy Locs / Medium/ Mid-Length 16-20inch

Quarter size / bra strap to lower back - Hair Incl...

more

Gypsy Locs/ Medium/ Long 22-30 inches

Quarter size Locs/ Waist to hips Hair Included ...

more

Gypsy Locs / Medium/ XLong 32 inches or longer

Quarter size Thighs or longer Hair included Loc...

more

Gypsy Locs / Small / Mid Length 16-20inch

Slim locs small section super versatile Brat stra...

more

Gypsy Locs / Small / Long 22-30 inches

Slim locs Waist to hips length Hair Included Lo...

more

Lock Take down

Gypsy Locs take down includes -Loc extraction -s...

more

Loc Touch up

Loc touchup includes -Shampoo and condition -Steam...

more

Micro loc Starters

Our Micro Locs start with a braided base and twist...

more

---

Spring Twist

Spring Twist Bob

Shoulder length Must be 100% curly natural for th...

more

Spring Twist / Short 12-14 inch

Arm Pit Length Must be 100% curly natural for th...

more

Spring Twist / Mid Back

Bra strap length Must be 100% curly natural for ...

more

Spring Twist / Long

Waist Length Must be 100% curly natural for this...

more

Spring Twist Take down

Take down service includes complementary - Twist ...

more

---

Twist

Passion Twist

$200Large $230Medium $290Small Must be 100% cur...

more

Marley Twist

For short Marley twist shoulder lengths Large $1...

more

Twist Touch up

This service includes take down , wash, condition,...

more

---

Braids

Knotless Braids

$180 Large $220 Medium $290 Smedium $350 Small ...

more

Goddess Braids

$230 Large $250 Medium $300 Smedium $375 Small ...

more

Feed-IN Styles

$130Large $150 Medium $190 Smedium +25 goddess ...

more

---

Special Occasion & Hair Care Essentials

---

Kids ages 5-11

Girls Knotless Braids

$130 large $160 medium $190 smedium $220 small

more

Kids spring twist and Passion Twist

Large 85 Medium $125 Small $160

more

---
Reviews
Reviews are no joke! Booksy values authentic reviews and only verifies them if we know the reviewer has visited this business.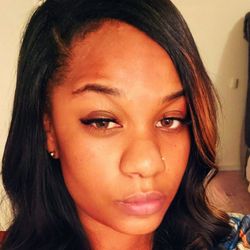 Exceptional...
My friends was the one who referred me to her I love her work. Her locs are very different from a lot of people. She is a vibe and very welcoming love her....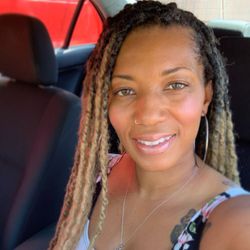 I love my hair. She is a hair genius. I love seeing all beautiful styles she comes up with. I recommend her to everyone....
Jarra is amazing! I love how she cares about my natural hair as much as my protective style. She is very knowledgeable and I trust her with my crown! Also, the atmosphere is always a vibe!!...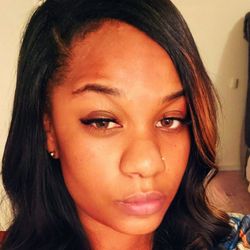 Amazing as always ❤...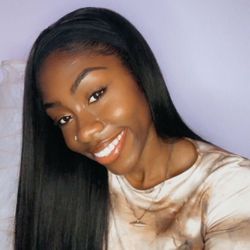 Great service! my hair turned out exactly how i imagined. She was very respectful and honest plus we had great conversation...
What a great experience my appointment was done in a timely fashion she was very attentive to my wants and expectations of my visit. And she nailed it my relaxer and trim was perfect & my head full of shiny hydrated bouncy curls. She was wonderful I'...
Jarra does Outstanding work! She provides excellent customer service and is just a great person to be around. I am a forever customer 😊...
LOVE my sew-in! Looks very natural and she did a great job of prepping my hair before installation. I Will definitely be going back in the future and recommending her to friends and family...
The best I'm Tampa/Brandon/Riverview area. Great with kids. Doesn't pull out your edges. We have been going to her for 3 yrs now and she never disappoints....
I absolutely love her!! Great customer service!!...
Professional, understanding, talented and a wonderful stylist. Jarra provides excellent guest service with personalized care to you and your hair's needs! When you arrive you may look great but when you leave you will also feel great!!!!...
A complete waste of my time, i couldnt get the style i wanted due to the texture of my hair understandable. I choose another style and she didnt have my color hair didn't offer any other options but to refund me my deposit. I was disappointed since i...
Jarra the Gypsy
I apologize for the Lack of communication. This was a bad day for me and is definitely not the norm. I will take this as a lesson to implement better Preliminary consultations. I'm sorry this long awaited appointment did not at all meet your expectations. Jarra
Jarra is awesome, professional, personable and very knowledgeable! I love my hair and will definitely book again....
Jarra the Gypsy
Thanks so much love I had such a good time !can't wait to see you soon !
Love love love my hair and jarra is the sweets!!...
Jarra the Gypsy
🙏🏾thanks so much
Great experience and vibes! I'll definitely return....
I've been going to Jarra for the past 2 years. Always a pleasant experience. I've gone to her for braids Marley twist and faux locs....
Great service and felt like I've known her for years ❤️...
Jarra is THE best!!!! She surly makes you feel like you've been friends for a very long time. She's professional, she's real and she knows what she's doing. I would HIGHLY recommend booking your appointment with her! I wouldn't trust anyone else to d...
Jarra the Gypsy
How breathtakingly beautiful. Thank you so much love