Snatched By Mckenna
3501 Bluebonnet Circle, Suite C, Fort Worth, 76109
Snatched By Mckenna
3501 Bluebonnet Circle, Suite C, Fort Worth, 76109
---
Popular Services

One hour session

This allows you to do ANY one hour service! PLEASE DO NOT SCHEDULE THIS UNLESS YOU HAVE A MEMBERSHIP!! THIS SE...

show more

Summer Special

Special consist of 4 ultrasonic cavitation sessions and two sauna blanket sessions! Sessions will be done once...

show more

Laser Lipolysis (Add On)

Lipo Boards!!!! These things are like magic, my clients LOVE them! They are offered free with your first sessi...

show more

---

Ultrasonic Cavitation

Consultation

This consultation will be blocked off for an hour, this way if you decided to proceed with the procedure same ...

show more

One session

ANY AREA ONE HOUR SESSION ! ***Excludes legs***

3 Session Package

COVERS STOMACH, BACK, ARMS OR CHIN AREA!

6 Session Package

Want to book 6 sessions and pay less? This is the option for you! Schedule all six sessions every three to fou...

show more

Cavitation on Legs 3 Sessions

This procedure will be a THREE hour procedure, it will consist of melting the fat in your legs FRONT and BACK,...

show more

Sauna Blanket ONE Session/ Caffeine Wrap

Sauna Blanket is a NEW way for all my clients to get that extra PUSH to loosing extra inches...no matter the a...

show more

Laser Lipolysis (Add On)

Lipo Boards!!!! These things are like magic, my clients LOVE them! They are offered free with your first sessi...

show more

Electro Stimulation Add On

This is a alternative to the Lipo Laser Boards. You can add this on to your appointment of Lipo Cavitation for...

show more

---

****MEMBERSHIPS ONLY****

All Access Membership

MEMBERSHIPS ARE NOW AVAILABLE! This All Access pass allows you to have unlimited access to any and all procedu...

show more

One hour session

This allows you to do ANY one hour service! PLEASE DO NOT SCHEDULE THIS UNLESS YOU HAVE A MEMBERSHIP!! THIS SE...

show more

30 minute appointment

This appointment would be for one of the following services; Sauna Blanket, Electro Muscle Stimulation ONLY, B...

show more

---

Specials

Summer Special

Special consist of 4 ultrasonic cavitation sessions and two sauna blanket sessions! Sessions will be done once...

show more

Snatched Package

This service comes with three Lipo Cavitation sessions on your stomach or back and a waist trainer! My waist t...

show more

Flat Tummy & Bigger Booty Special

This special comes with 3 Lipo Cavitation Sessions and 3 butt plumping sessions. Each session will be done 3 d...

show more

Cellulite Removal on Legs & Butt Plump

***3 sessions*** This service will be one of our new specials! This special includes CELLULITE REMOVAL on the...

show more

Back & Butt Special

This package includes 3 sessions of Lipo Cavitation on your entire back area and your butt plumping procedure!...

show more

---

Vacuum Therapy (Body Sculpting)

Non Invasive BBL ( 3 sessions)

This package will come with three sessions of Butt Plumping/ Hip Dip Removal using vacuum therapy! Each treatm...

show more

Back Cupping

Back cupping is for someone who has been experiencing back pain or feeling tense. The procedure will release t...

show more

---

Laser Therapy

LED Light Therapy Face Mask

*** 3 sessions*** This will be a three step process procedure. We will begin with a Lipo Laser all over the ...

show more

Skin Tightening 4 sessions

This is good for ANYONE who has loose skin, stretch marks, spider veins, skin blemishes and looking to get rid...

show more

---

Lash Extensions

Classic Set

Classic Lashes Move In Special until end of May!

Hybrid Set

Hybrid Move In Special until end of May!

Lash Extension Fill (Classic)

Lash Extension Fill (Hybrid & Volume)

---

Facials

Express

Consist of cleanse, professional exfoliation and moisturizer

Customized

one hour facial customized based on your skin needs using professional products to enhance your skin.

Microdermabrasion

Microdermabrasion facial removes the top layer of the skin. good for sensitive skin, reduce signs of aging and...

show more

Botox Facial

Botox facial using a contouring facial mask by Esthemax containing Argireline which helps tighten and freeze t...

show more

Add on Jelly Mask

Esthemax HydroJelly mask based on your skin needs

Acne facial

one hour facial using high frequency to kill bacteria, manual extractions, and finished with acne mask or scar...

show more

---
Venue Health and Safety Rules
Reviews
Reviews are no joke! Booksy values authentic reviews and only verifies them if we know the reviewer has visited this business.
McKenna & her staff do a great job! I love coming for my appointments...
Shes THE bomb! Results and pricing are BEAUTIFUL! 10/10...
Super friendly & informative...
Always the sweetest and knows what she is doing. I have noticed so many changes and I am excited to see what's next....
she was so polite, chill, and very nice. she made sure i was comfortable & the end results are very much worth the time/money. i'd book with her a thousand times! 💙...
McKenna is fantastic! I saw results after my initial appointment...
McKenna is the best! My first appointment she explained everything she was doing and how I would benefit from it as she preformed the treatments. I saw results immediately after my first appointment with McKenna (I didn't think this was possible). I ...
Loved my first experience, can't wait for my next one....
Every session with McKenna or Molly is amazing! They are super professional and informative. You will definitely not be disappointed by their services....
Snatched By Mckenna
So happy that your pleased with everything💖
I'm starting to feel a little better and not as bloated as I was before coming in I can't wait till the results start to show like I want...
Snatched By Mckenna
Yes! Don't give up and we will get you to your goals!
Very professional and relaxing environment, always clean and sanitized. Love the staff they always have a great attitude....
Snatched By Mckenna
Girl you know we love you here💕
My waist is smaller every time I go in !!!...
Snatched By Mckenna
Yes girl! That's our goal💕
I'm glad I was referred. I've tried everything to lose belly fat and finally getting results....
Snatched By Mckenna
Yes ma'am! I told you we would get you where you needed to be! The best is yet to come!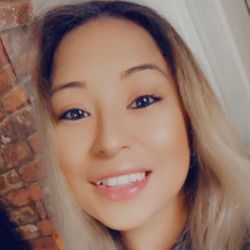 11 sessions and I'm ready to work on a new section of my body now!...
Snatched By Mckenna
Yay! We love having you here in office!
Great customer service talks you through entire treatment very knowledgeable as well....
Molly is the sweetest & so helpful answers all your questions....
Great atmosphere! Excellent, friendly service! Worth the price! Highly recommend you try it!...
Amazing!! I feel great and not bloated! Can't wait to see what my end results will be! I'm excited to feel confident in my body again!...
Love the atmosphere! They are so welcoming. I love the results of what im doing ....