Pale Girls Palace
2600 Newport Blvd, Ste 150, Newport Beach, 92663
Pale Girls Palace
2600 Newport Blvd, Ste 150, Newport Beach, 92663
---
Popular Services

Classic Spray Tan

This customized all natural tanning solution allows you to become bronzed in as little as 8-10 hours of proces...

show more

Rapid Spray Tan

This customized all natural tanning solution allows you to become the perfect shade of bronze in as little as ...

show more

Dermaplaning

Removes vellus hair and top layer of skin to create fresh baby smooth texture. This helps serums and moisturiz...

show more

---

Other Services

Microdermabrasion

This exfoliation treatment is great for overall skincare maintenance! It uses a vacuum like product with diamo...

show more

Dermaplaning

Removes vellus hair and top layer of skin to create fresh baby smooth texture. This helps serums and moisturiz...

show more

30 or 60 minute Hydra facial

30 minute hydrafacial includes basic hydrafacial, and application of customized serums and moisturizers . 60...

show more

Microneedling

Do you suffer from acne scars ? Acne ? Hyperpigmentation ? Or simply want to slow down the aging ? This trea...

show more

Microneedling (hands, arms, neck, chest)

Slow down the signs of aging, sun spots and wrinkles with this amazing procedure

Basic facial

This steamed facial includes • Double cleansing of the skin • Exfoliation • Extractions • Application of pr...

show more

Deep cleanse & mask

This steamed facial includes •Double cleansing of the skin •Exfoliation •Extractions •Customized mask •App...

show more

Back Jessner Peel

Do you suffer from "bacne" and scars from picking ? Hyperpigmentation on your back from too much sun ? Well th...

show more

Jessner Lunch Time Peel

Searching for some fresh flawless skin that leaves you with a glow ? This is the treatment for you! Slough off...

show more

Glymed 5 berry pigment peel

This natural peel helps reduce stubborn pigmentation & will banish breakouts !

Plasma fibroblast Forehead

Plasma fibroblast (ear wrinkles)

Plasma fibroblast skin tightening (frown lines)

Plasma fibroblast skin tightening (upper eyelid)

Plasma fibroblast skin tightening (crows feet)

Plasma fibroblast skin tightening (under eye)

Plasma fibroblast skin tightening (mini facelift)

Plasma fibroblast (nasolabial fold)

Plasma fibroblast skin tightening (upper lip)

Plasma fibroblast skin tightening (jawl)

Plasma fibroblast skin tightening (lower lip)

Plasma fibroblast skin tightening (neck lift)

Plasma fibroblast (knee lift)

Plasma fibroblast (hand rejuvenation)

Booty plasma tighten & lift

Plasma fibroblast (anti-cellulite)

Plasma fibroblast ( stretch marks)

Microblading Removal/Tattoo Removal

This is for clients that are not happy with a microblading application and would like to remove it. This also ...

show more

Lash Lift + Tint

Are you taking a break from eyelash extensions ? Try this lash enhancement & tint for perfectly natural curled...

show more

Body Polish + Wrap

Looking to lose inches & tighten up loose sagging skin ?! This natural body polish and wrap will do just that ...

show more

Full Body Microdermabrasion

A full body microdermabrasion is great for anti-aging. This will remove all the dead and dry skin leaving you ...

show more

Classic Spray Tan

This customized all natural tanning solution allows you to become bronzed in as little as 8-10 hours of proces...

show more

Rapid Spray Tan

This customized all natural tanning solution allows you to become the perfect shade of bronze in as little as ...

show more

---
Reviews
Reviews are no joke! Booksy values authentic reviews and only verifies them if we know the reviewer has visited this business.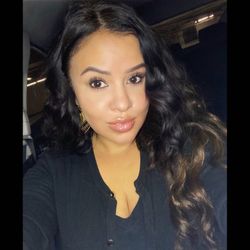 Love Leslis and the atmosphere at Pale Girls Palace! This was my second time receiving skin care here. I received microneedling of face, neck, chest, arms and hands with chemical peel. Leslie is very personabile and explains after care. I will be ret...
She was kind, personable, and knew her stuff. Can't wait to go back!...
Loved it! Always a great experience!...
Got a tan for my wedding and it was absolutely PERFECT!!!!! I got compliments on it all night at the dinner rehearsal and then all day long at the wedding! She was also very knowledgeable in tips and tricks on how to keep the tan looking the absolute...
Leslie is the best! Can't wait to see my results...
the best facials ever! and the location is by the water in newport, very welcoming and peaceful! consider her to do you facial, she also offers other services shes the best!!...
Had the most amazing hydra facial with Leslie today! My skin has never felt this or looked this amazing! I will definitely be coming back to her for all my skincare needs. She is the BEST!...
Great service, fast and friendly thank you! 💖...
Absolutely loved my hydra facial! Leslie was so kind and explained the whole process. I wish I had a before picture because after my skin was glowing, and a dark patch on my cheek has lightened up! Such a great experience, would love to come back!...
Leslie is the best!! Microdermabrasion and dermaplaning every month is the way to go my skin is glowing !...
Leslie was amazing! I have never done a microdermabrasion treatment and she made me feel very secure in her care by explaining the process and the products she uses! Her spray tan formula is perfect I will see her for a spray tan consistently now! I ...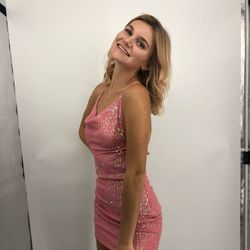 favorite place ever!! leslie does it best :)...
Great experience with microdermabrasion! Wonderful atmosphere and fabulous service!...
I LOVED IT!!!! It was my first time getting a spray tan but the owner walked me through the process. I would go back 100% and already recommended it to many people! The owner does the services and she is very caring and talented. She even walked me a...
So amazing! As always! Love Leslie and everything she stands for, I am absolutely in love with her work and talent!!! I got a spray tan and it looks amazing. 10/10 would recommend....
I loved my experience at Pale Girls Palace! Leslie was amazing, super informative and did an incredible job with my tan. Will definitely be back!!...