NappyPhresh
271 South Ranpart Boulevard, Los Angeles, CA, 90057
NappyPhresh
271 South Ranpart Boulevard, Los Angeles, CA, 90057
---
BookingHealthy Clients NOW!!

Text # for location

Text # attached to this profile after booking for physical location.

---

Loc Maintenance

Corrective locs

Select this option for damaged locs due to product build up,freeformed or unkept locs. Price varies depending...

show more

loc detox

This service is for locs that are heavy or gunky due to product/dirt buildup.

---

Starter Locs

Shoulder (SL)

Client must come shampooed and detangled or additional fee may apply. You can add shampoo to appointment in th...

show more

Chin Length(SL)

Client must come shampooed and detangled or additional fee may apply. You can add shampoo to appointment in th...

show more

Ear Length (SL)

Client must come shampooed and detangled or additional fee may apply. You can add shampoo to appointment in th...

show more

Starter Loc Maintenance

This service is recommended for clients who started their locs with me 3 weeks prior. if you choose to go long...

show more

---

Box braids

Box Braids-Jumbo

Jumbo- Box Braids up to 16inches . For additional lengths select (2" additional length). So if you want 22" th...

show more

Box Braids - Large

Large- Box Braids up to 16inches . For additional lengths select (2" additional length). So if you want 22" th...

show more

Box Braids- Medium

Medium- Box Braids up to 16inches . For additional lengths select (2" additional length). So if you want 22" t...

show more

Box Braid-Small

small- Box Braids up to 16inches . For additional lengths select (2" additional length). So if you want 22" th...

show more

Feed-in Cornrows

Prices varies depending on length and size.

Lemonade braids

Lemonade braids up to 22" see "add-on" for additional lengths. Hair is included.

Tribal braids

Tribal braids are cornrows layered or cornrows with individuals . This style can reach lengths up to 18 inches...

show more

---

Crochet Braids

Crochet braids

Crochet braids can vary on length and curl pattern.Please include curl pattern/brand you would like as well as...

show more

Crochet faux locs

Crochet Faux Locs looped through a braid pattern. Include color you would like as well as any questions you ma...

show more

Crochet individual faux locs

Faux Locs crochet through an individual braid. Please include color you would like and in other questions in ...

show more

---

Faux Locs

Faux locs-Jumbo

Jumbo Faux locs up 16" for additional length look to "add ons". Hair included . Clients must come with hair sh...

show more

Faux Locs- Large

Large Faux locs up 16" for additional length look to "add ons". Hair included . Clients must come with hair sh...

show more

Faux Locs -Medium

Medium Faux locs up 16" for additional length look to "add ons". Hair included . Clients must come with shampo...

show more

Faux Locs- Small

Small Faux locs up 16" for additional length look to "add ons". Hair included . Clients must come with hair sh...

show more

---

Natural Hair

2strand natural twist

Natural two strand twist without extension.

Flat twist(without extension )

Twist Out

This style is recommended for same day styling. shampoo included.

Silk press

Silk press includes shampoo, condition,cut, and style.

Men designer Braids

Does not include shampoo.

Cornrows

Message me for design details .

---

Add-on

Shampoo+ Condition

This is an add-on service. Only select if you have a service already booked and need shampoo services as well.

Trim

Select for a trim on unhealthy/split ends.

2 additional inches.

Select this option for additional 2 inches in length for braids,twist, and faux locs.

Knotless (invisible)

Select this for box braids or crochet braids.

Triangle parts

Select this option for triangle parts for braids,twist, and locs.

---

Twist Extensions

Havana Twist

Havana Twist up to 16" . For additional lengths see "add-on" section. Hair included . Hair must be shampooed a...

show more

Passion Twist

Passion Twist up to 18 inches. For additional lengths select (2" additional length). so if you want 22" then...

show more

Passion Twist- Small

Small Passion Twist up to 18 inches. For additional lengths select (2" additional length). so you want 22" th...

show more

Senegalese Twist- Large

Large Senegalese Twist up to 16 inches. For additional lengths select (2" additional length). so if you want ...

show more

Senegalese Twist- Med

Medium Senegalese Twist up to 16 inches. For additional lengths select (2" additional length). so you want 22...

show more

Senegalese twist-Small

Small Senegalese Twist up to 16 inches. For additional lengths select (2" additional length). so you want 22"...

show more

Spring/Fluffy Twist (pass shoulder)

Spring/Fluffy Twist(shoulder length)

---

Instant Locs(Partial Head)

Ear Length

Select this service for instant locs on natural hair . This service does not included any extension what so e...

show more

Chin Length(ILP)

Select this service for instant locs on natural hair . This service does not included any extension what so e...

show more

Shoulder(ILP)

Select this service for instant locs on natural hair . This service does not included any extension what so e...

show more

Loose/Straight Texture

Loose or straight hair must select this in addition to instant loc or extension service.

---

Instant Locs(Full Head)

Loose/ Straight Texture

Loose/straight textures must book this service in addition to instant loc or extension.

Ear length(ILF)

choose this option if your hair is ear length. Client must come shampooed and detangled . Early appointments a...

show more

Chin length (ILF)

Choose this option if hair is chin length.Client must come shampooed and detangled . Early appointments are su...

show more

Shoulder Length (ILF)

Choose this option if your hair is shoulder length.Client must come shampooed and detangled . Early appointmen...

show more

---

Instant Loc Extension Install (Partial)

Partial Instant Loc install W/ LOCS ALREADY

This is recommended for clients who would like to add length to already existing locs(50 or less)extension no...

show more

Partial head install(WITHOUT LOCS)

This is recommended for clients without locs and want to get a head start on their loc journey. extensions not...

show more

---

Instant Loc Extension Install (Fullhead)

Instant loc extensions(with locs)

This is recommended for clients who want to extend their existing locs.

Instant LOC EXTENSION(without Locs)

This is recommended for clients who do not have locs. hair is not included up to 8 hrs is needed for install.

---

Loc Bundles

Full Head 5" Bundle

Full head 5" bundle comes w/ 75 locs in Extra small ,small, and medium. Colors jet blk(1),blk(1b), and natural...

show more

Full Head 10" Bundle

Full head 10" bundle comes w/ 75 locs in Extra small ,small, and medium. Colors jet blk(1),blk(1b), and natura...

show more

Full Head 15 " Bundle

Full head 15" bundle comes w/ 75 locs in Extra small ,small, and medium. Colors jet blk(1),blk(1b), and natura...

show more

Partial Head 5" Bundle

Partial head 5" bundle comes w/ 35 locs in Extra small ,small, and medium. Colors jet blk(1),blk(1b), and natu...

show more

Partial Head 10" bundle

Partial head 10" bundle comes w/ 35 locs in Extra small ,small, and medium. Colors jet blk(1),blk(1b), and nat...

show more

Partial Head 15" Bundle

Partial head 15" bundle comes w/ 35 locs in Extra small ,small, and medium. Colors jet blk(1),blk(1b), and nat...

show more

---

HOW TO( 1 on 1 course)

FAUX LOCS

This is a "1 on 1" course that will teach you all about faux locs. You will learn how to install, the proper t...

show more

FEED-IN BRAIDS

This 1 on 1 course teaches all about FEED IN BRAIDS. You will leave knowing how to install, make clean parts,...

show more

SPRING TWIST

This 1 on 1 course teaches you all things spring Twist. You will leave knowing how to install, set price point...

show more

BOX BRAIDS

This 1 on 1 course teaches you all things Box Braid. You will leave knowing how to install, set price point, a...

show more

INSTANT LOCS

This 1 on 1 course teaches you everything about instant locs .You will leave knowing how to install, set price...

show more

---
Reviews
Reviews are no joke! Booksy values authentic reviews and only verifies them if we know the reviewer has visited this business.
Great service and energy....
Worth every $ and more !! For sure coming back !...
Ashton is the truth! He is genuinely invested in what the customer wants and ensures that the vision manifest. He ask questions throughout the process to make sure your needs are met. I am very pleased and look forward to the loc journey! You are in ...
Love my twists and the shampoo was relaxing! Getting lots of compliments already! Atmosphere was fun and had an awesome time while getting my service. Super quick service, never had twists take so little time before!...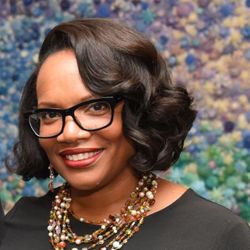 The most positive and professional experience from beginning to end. Not to mention his skills! The best part was his text before my appointment asking for an inspiration photo to ensure he gave me exactly what I wanted. And he finished early!!! P...
Had some spring twists put in and really happy with the results overall. Ashton was super fast and friendly...
Great friendly skilled service!...
How did you transform my baby into a big girl in one sitting. Not only is her hair amazing, she feels even more like a princess. From Ashton's timeliness, to how neat his styles are, her first experience in his stylist chair was everything!! He is p...