Glowbylyssa
5609 stine rd, Bakersfield, 93313
Glowbylyssa
5609 stine rd, Bakersfield, 93313
---
Popular Services

Brazilian

A Brazilian wax removes all the hair from your bikini area (top, sides, and front)

Underarms

The hairs under your arm can be very noticeable even when short particularly if you have darker hairs growing ...

show more

Vaginal

Body bleach application only on of the surrounding the vaginal area, and labia

---

Facials

Deep cleanse

45min Basic European facial . Double cleanse , extractions, skin analysis , a mask that customized to your ski...

show more

Mini facial

20min facial , One cleanse , skin analysis , a customized mask, hot towel , tone , moisturizer, spf and serum

Teen facial

Teen facials are designed to specifically address breakouts . Double cleanse , extractions , healing clay mask...

show more

Acne cleanse

Acne cleanse is a deep pore cleaning, to remove excess oil and to stimulate circulation. This treatment helps ...

show more

Enzyme

An enzyme facial rebalances and exfoliates the skin . This facial gives you a healthier youthful look! Smooths...

show more

Anti aging

Anti aging facial slows down the process of aging by brightening us the skin and wrinkles by using vitamin C p...

show more

Hydrating facial

Hydrating facial , I'll be using water rich properties designed for hydrating the skin . Stimulates deep into ...

show more

Microdermabrasion

Microdermabrasion is a cosmetic procedure to remove the top layer of the skin, reduces signs of aging , hyperp...

show more

Oxygen facial

Oxygen facial is a stream of high pressure oxygen infused with vitamin and botanicals to rejuvenate the skin ....

show more

Vitamin C treatment

Vitamin c treatment is packed with vitamins and antioxidants to fight free radicals. This facial is recommende...

show more

---

Wax services

Brazilian touch up 3-5 days

Butt strip

The butt strip includes only in between the cheeks.

Full butt

The full butt includes the entire backside region plus the butt strip as well.

Eyebrow wax

Eyebrow waxing is a quick and long lasting way to define the shape of your brows.

Upper lip

Upper lip waxing is a very quick facial hair removal treatment and the result can last for up to a month.

Chin

Chin waxing is quick, easy and much less painful than tweezing out every hair individually.

Sideburns

Just a quick strip on each side and you are good to go.

Nose

Nose Wax removes unsightly nose hair in minutes, leaving the nostrils hair free for up to four weeks.

Underarms

The hairs under your arm can be very noticeable even when short particularly if you have darker hairs growing ...

show more

Half arm

You can choose to have your lower arms waxed which removes everything from the elbow down to the wrist.

Full arm

From shoulder to wrist, i remove every single hair from the arms in a quick and almost painless fashion.

Chest

From left side of chest to right side of chest, does not go all the way to stomach

Back of neck

These unwanted stragglers on back of your neck are easily taken care of with strips of waxing.

Half leg

Half leg waxing is everything from just above the knee downwards.

Full leg

This wax includes everything from mid-way up the thigh downwards.

Stomach

stomach strip is strip of hair underneath the belly button towards the bikini.

Half back

Hair removal from the waist to the mid back.

Full back

Hair removal from the waist to the base of the neck and shoulder line.

Brazilian

A Brazilian wax removes all the hair from your bikini area (top, sides, and front)

Brazilian, full butt, happy trail, inner thigh wax

Brazilian wax with jelly mask

Brazilian wax with application of hydro jelly mask at the end of wax.

Bikini

I wax the sides and across the top. If you're wearing a bikini, this will prevent any hairs from "peeking out"...

show more

Brazilian, stomach strip inner thighs & butt strip

Brazilian wax with numbing spray

---

Brow Lamination

Brow Lamination w/ Tint & Wax

Brow lamination is basically a perm for your brows, as it gives them a set, uniform shape for an extended peri...

show more

Brow Lamination w/ Wax

Brow lamination is basically a perm for your brows, as it gives them a set, uniform shape for an extended peri...

show more

Brow Lamination w/ Tint

Brow lamination is basically a perm for your brows, as it gives them a set, uniform shape for an extended peri...

show more

---

Lymphatic drainage post surgery

45min Manual lymphatic drainage

This service is 45 minutes. Manual Lymph Massage helps to move the fluid by gently pumping it back into the ly...

show more

1hr Manual lymphatic drainage

This service is 1 hour. Manual Lymph Massage helps to move the fluid by gently pumping it back into the lymph ...

show more

Manual lymphatic with cavitation

This services is 45 Minutes and includes Cavitation. Manual Lymph Massage helps to move the fluid by gently pu...

show more

Manual lymphatic with cavitation

This service is 1 hour and includes cavitation. Manual Lymph Massage helps to move the fluid by gently pumping...

show more

4 session lymphatic massage

This service is a bundle. This service is 1 hour. Manual Lymph Massage helps to move the fluid by gently pumpi...

show more

6 sessions of lymphatic massage

6 services bundled. This service is 1 hour. Manual Lymph Massage helps to move the fluid by gently pumping it ...

show more

8 sessions of lymphatic massage

8 services bundled. This service is 1 hour. Manual Lymph Massage helps to move the fluid by gently pumping it ...

show more

10 sessions of lymphatic massage

10 services bundled. This service is 1 hour. Manual Lymph Massage helps to move the fluid by gently pumping it...

show more

---

Extras

Eyebrow shaping and tint

Shaping of eyebrows and includes application of eyebrow tint.

Hydrojelly mask

Application of hydro jelly mask.

Dermaplaning

Dermaplaning is a cosmetic procedure that removes the top layers of your skin.

Eyebrow tint

Application of eyebrow tint. Makes your eyebrows darker than what the appear to be.

Eyelash tint

Application of eyelash tint makes the appearance of eyelashes darker.

Extractions

An extraction is the process of clearing a clogged or compacted pore by manually.

High frequency

High Frequency is used to treat a variety of conditions, including acne management, enlarged pores, fine lines...

show more

Skin tag removal

removal of skin tags on most parts of your body

Vacuum therapy, natural bbl

Vacuum therapy natural bbl and hips

---

Body bleaching

Underarms

Application of body bleach on only the under arms (armpits)

Inner thighs

Application of body bleach on only the inside of thighs.

Anal

Application of body bleach on only the skin around the anus.

Vaginal

Body bleach application only on of the surrounding the vaginal area, and labia

Elbows

Body bleach application on only elbows of both arms.

Knees

Body bleach application on only knees of both legs.

Neck

Body bleach application on entire neck area only.

Areola

Body bleach application on area of areolas.

3 sessions of inner thigh , anal , and vaginal

BUNDLE * Body bleach application on inner thighs, anal and vaginal.

1 session of Inner thigh, vaginal , anal

BUNDLE * Body bleach application on inner thighs, anal and vaginal.

---

Bundle deals

45min cavitation (tummy) 30 lipolysis 45 suana

6 sessions of tummy & sides cavitation

8 sessions of cavitation tummy and sides

10 sessions of tummy and sides

12 sessions of tummy and sides cavitation

6 sessions of upper thighs and butt cavitation

8 sessions of upper thigh and butt cavitation

8 sessions of tummy and sides and full back

4 sessions of tummy and sides and full back

6 sessions of tummy and side and full back

10 sessions upper thigh and butt cavitation

5 sessions full body cavitation

8 sessions full body cavitation

10 Sessions full body cavitation

3 sessions of Tummy & sides , arms , full back

6 sessions Tummy & sides , arms , full back

6 sessions of arms, thighs, tummy & sides

10 sessions of arms, thighs, tummy & sides

4 Tummy&Sides, Arms, Bra area, Chin, & Full back

6 Tummy&Sides, Arms, Chin, Bra Area, Full Back

8 Tummy&Sides, Arms, Chin, Bra Area, & Full Back

4 of tummy&sides, bra area, upper thighs and butt

6 Tummy&Sides, bra area, upper thighs&butt

8 Tummy&Sides, bra area, upper thighs&butt

4 of Tummy&Sides, chin, arms

6 Tummy&Sides, chin, arms

8 Tummy&Sides, chin, arms

---

Cavitation

Stomach & sides (love handles)

---

Wood therapy

Cavitation and wood therapy

---
Venue Health and Safety Rules
Reviews
Reviews are no joke! Booksy values authentic reviews and only verifies them if we know the reviewer has visited this business.
The best she makes me feel so comfortable...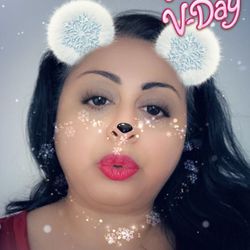 Always a great experience with her, never disappoints! Yes...
She made the experience very comfortable...
Very professional and makes you feel comfortable. Very satisfied with her services....
Alyssa goes above and beyond to make you feel comfortable and is very knowledgeable and makes sure to educate you and share tips and tricks...
Very knowledgeable and experience! Very friendly....
Very personable, polite and most importantly professional....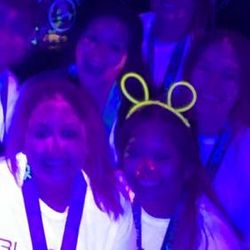 She's so sweet and understanding. I'm super insecure with my body but she made me very comfortable during my appointment and gave me useful advice....
Alyssa was very nice, she talked to me throughout the process which was very relaxing. She explained things that I didn't know and gave me tips on how to do things. It went faster than I thought. 5 stars & would recommend 😊...
Great service! Very professional and sweet:)...
Lyssa was great! She shaped + tinted what little brows I had. She was also very professional....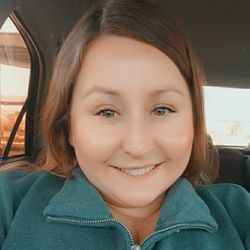 Very Professional!!! I was nervous and she made me feel comfortable and confident. She explained each step and provided information to aid me in reviewing the best results possible. I can't wait for my next appointment....
She was very professional and knowledgeable in everything she was doing, she made me feel right at home and comfortable in getting my session done, I definitely recommend her and I will be a forever returning client....
My facial was amazing! My daughters skin looking amazing after only one facial!...
She is the sweetest made sure to tell me step by step what was next can't wait to keep going back...
Shes awesome :) see you soon...
Excellent service as always! 👌🏽...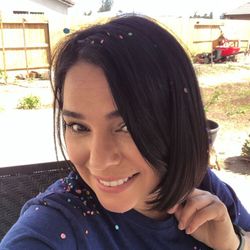 Great service in and out! Lyssa is great at what she does!...