Tasha's Hair Creations
12345 n 112 dr, Avondale, 85323
Tasha's Hair Creations
12345 n 112 dr, Avondale, 85323
---
Popular Services

Kid lemonade braids

2 pack of pre stretch hair

more

---

Women braids

Long small feedin ponytail

Feedin with singles jumbo

---

Little girls

Box braids and side braided

Pop smoke braids (8 braids no lil braids)

Lil girl natural basic braided ponytail no beads

Kid lemonade braids

2 pack of pre stretch hair

more

Iversons for kids 2 braids

Little girl natural ponytail style

Bring hair accessories

more

designed little girl braids

---

Box braids

Large box braids to bra strap extra $25 to butt

Bring 6 to packs of pre stretch hair

more

Medium Box Braids to bra extra $25 to butt

Bring 6 to 8 packs of pre stretch hair

more

Small Box Braids to bra extra $25 to butt

Bring 6 to 7 packs of pre stretch hair

more

Knotless butterfly/passion box braids

Knotless Box Braids

5 package of prestretch hair

more

Goddess box Braid (depends size and lengths)

2 packs of wavy hair and 5 packs of Expression hai...

more

Lil girl ages 4 to 12 box braids

Bring 6 packs of pre stretch hair

more

Box braid touch up for large box

Single touch up 3 rows in

---

Crochet

Crochet box braids Senegalese twist and more

Crochet loose curly hair

Bring 6 to 7 packs of lulutres deep wavy hair

more

---

Feedins

Pop smoke braids (10 braids with lil braids)

Feedin straight back or designs 10 to 20 braids

Feedin braids (2 braids)

1 pack of the 3 pack pre stretch hair

more

4 feedin braids

Additional braids and or lil braids is extra

more

Feedin ponytail no more than 8 big braids

---

Lemonade braids

Lemonade braids jumbo 8 braids

5 packs of Expression hair

more

Medium size lemonade braid

3 packs of pre stretch hair

more

Lemonade braids with a patch of singles

---

Tribal braids

Tribal braids 2 layers

Bring 4 packs of pre stretch hair More layers is e...

more

Tribal braids with singles

---

Locs

Butterfly/distressed locs

Faux locs (depending on size and length)

Bring 6 to 8 packs of Cuban twist hair

more

GODDESS LOCS (Depends on size and length)

Bring 6 packs of Cuban twist hair and 2 packs of w...

more

Starter dreads kids and adults

Hair should be kinky no permed ends

more

Retwist and style no wash

Up do for dreads/sister locs

---

Twist

Spring twist

3 packs of spring twist hair

more

Passion twist

6 to 7 packs of freetres hair

more

---

Sleek pony's

Ponytail with bundles and feedin braids

---

Basic braids

Take down basic braid styles

Basic cornrows no more than 10

---

Sew ins

Track by track (single or doubled)

---
Reviews
Reviews are no joke! Booksy values authentic reviews and only verifies them if we know the reviewer has visited this business.
Tasha was very professional, nice and kind, Her work was amazing, she took her time to make sure things were done righ but was fast at the same time definitely recommend her if you are trying to get your hair right! Thanks girl you did a great job! I...
Tasha's Hair Creations
Thanks for the review love I'm so happy you loved your hair ❤️
I love her she's great with kids and my baby is a handful she's fast and her work is great I highly recommend booking with her...... Don't miss out on a real slay!!!!...
Tasha's Hair Creations
Thanks boo 💕
Outstanding work did an amazing job love it will be back...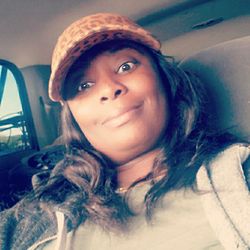 I wanted the braids to be smaller but overall her sercices where good she qaa nice kind and courteous....
Extremely talented. If you have not ever experienced someone taking their time and putting love into someone's hair this is the place to be....
Absolutely pleased with my granddaughter's hair. Very nice and neat....
I recommend anybody that wants braid to go to Tasha. She braided my hair exactly how I wanted and is a very cool individual. Thanks Tasha, I appreciate you....
Very friendly and clean has great patience and the braids are lovely....
She always hooks my daughter up. Won't go anywhere else...
Liking my hairstyle is an understatement! I'm in love! She completely nailed it & I felt so at home honestly ! Can't wait to show off my hair style at my cousins wedding ❤️...
Queen did her thang on my braids. Atmosphere is calm/ peaceful. I finally found my hair stylist....
Love Tasha . Every time I bring the girls they are always welcomed and love it there and their hair !...
Great person...very sweet...she is professional and does an amazing job.. always available ❤️...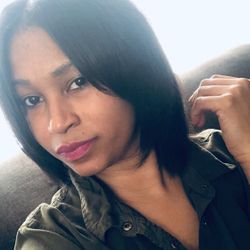 I love my braids, she did a wonderful job. Definitely going back for more styles😁💇🏽‍♀️...
We absolutely love Tasha!! Shes is all around amazing!...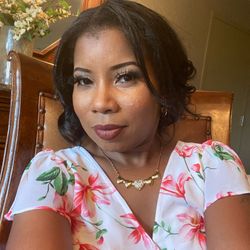 As usual my experience was great!...
Would definitely recommend Tasha to anyone getting braids. She not only did mine but my daughter's hair as well. Her work is absolutely neat. She's very polite and takes a lot of pride in her work. She works to please her customers. Will be back....