FRESCO~BARBER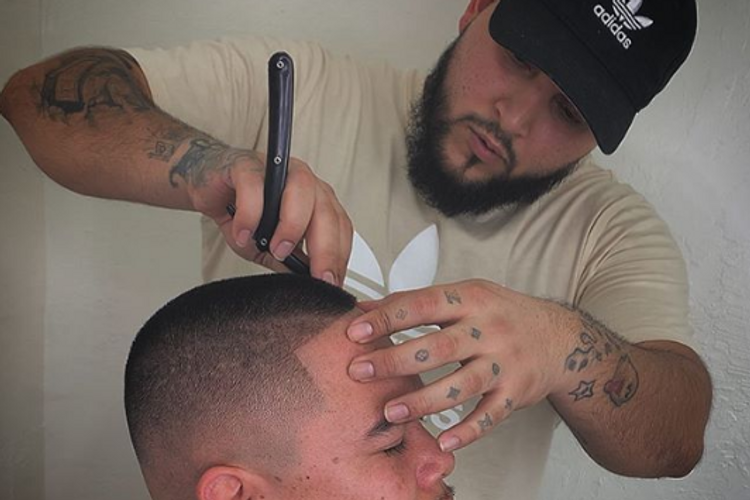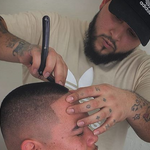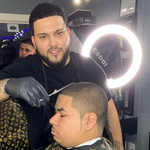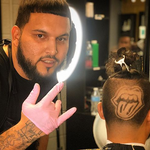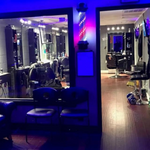 When people ask why I feel so motivated to succeed in this industry, I let them know—I do it for the culture. My name is Fresco, and I'm the man to contact, if you want to look fresh. What separates me from other barbers is the fact that I feel inspired by street art, boutique style sneakers, limited edition clothing, and other forms of self expression. Then I draw from my inspirations, every time I pick up a pair of clippers to create a sleek comb over with a hard part or a classic fade that's always in style. In addition to proving myself in the shop, I'm also an award-winning barber. Book today and visit me at King's Barbershop, where I'll make sure you look and feel like royalty.
Beard Shave + Hot Towel Includes Hot Steamer
Haircuts + Razor Includes Scissor
Haircut + Beard Includes Color Enhancement
Haircut + Facial Scrub Includes Hot Steamer
Haircut + Design Includes Color Enhancement
The best in Sacramento..Period!

profesional 💯👌

Great service! Skilled barber! My son was thrilled with his fresh cut!

Dope

Great.sanitary.
Similar businesses
---
7610 Auburn Boulevard, Citrus Heights, CA, 95610

7610 Auburn Blvd, Citrus Heights, 95610

2922 Eastern Ave, Sacramento, 95821