Beauty Of Ra Spiritual
P.O. Box 9565, East Ridge, 37412
Beauty Of Ra Spiritual
P.O. Box 9565, East Ridge, 37412
---
Popular Services

Tarot Reading

•Clairvoyant-Medium Tarot Session The service be...

more

FaceTime/Duo Tarot Reading

Provides both distant and local clients with the c...

more

Root Work (Consultation)

All those inquiring about root work, ritualistic p...

more

---

Other Services

Tarot Reading

•Clairvoyant-Medium Tarot Session The service be...

more

Mediumship

•Mediumship This service provides you with an opp...

more

Deluxe Soul Therapy

•Deluxe Soul Therapy This service is the ultimat...

more

FaceTime/Duo Tarot Reading

Provides both distant and local clients with the c...

more

Pet Psychic & Pet Mediumship Session

•Pet Psychic & Pet Mediumship Did you know that ...

more

Crystal Healing (Office• Facetime • Duo • Skype)

•Crystal Healing (FaceTime • Duo • Skype) Crystal...

more

Cleansing/Crystal Therapy

Cleansing/Crystal Healing Is A Three Part Series O...

more

Foot Washing With Prophecy

•Foot Washing With Prophecy 1) "This is not a ped...

more

Past Life Therapy

•Past Life Therapy Having Recurring Dreams? Unexp...

more

Root Work (Consultation)

All those inquiring about root work, ritualistic p...

more

Can I Ask You A Stupid Question Reading???

•Can I Ask You A Stupid Question Reading??? "(1) Q...

more

---
Reviews
Reviews are no joke! Booksy values authentic reviews and only verifies them if we know the reviewer has visited this business.
I always use Beauty of RA for my readings , I feel so connected with her and tells me exactly What I want to hear, I definitely highly recommend getting your cards read by Beauty of RA Spiritual...
A big help. She pretty much predicted the pandemic saying " I would have to cover my face outside" to prevent a sickeness, long before any reports on the news about covid. She is consistently right. I cant explain how she knows these things but she ...
I love that she's very down to Earth and she will definitely keep it real! Spot on with my reading so I will definitely be booking more services from her!😊...
She the G.O.A.T I love Earl. Always on point with everything!!!...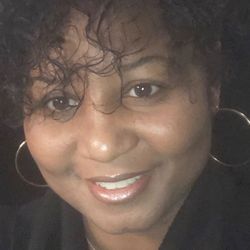 Earlene is the absolute best, hands down!! She's ALWAYS on point even down to the smallest detail. She's very friendly and down to earth. I feel extremely comfortable when talking to her as if I've known her all my life & I look forward to my appoint...
Very personable and attentive! I most definitely would recommend her services to my family and friends!!! She was on point!!!...
Earlene is a real one! This was my second mediumship, and both revealed details that would be hard for anyone to know. I've had mediumships and a reading by Earlene, and she's always on point....
The experience is always pleasant and her readings are always on point!...
Always a great psychic. I dont know what happened today. If you can fit me anytime this week between 330 and 430pm. Plz do so....
ALWAYS helpful! Extremely grateful she is around!...
Great energy! So on point.... God really has his hands on her. She called me out on so many things. SMH......
Exceptional, personalized experience! Make an appointment, you'll thank me later!!!!...
Amazing! Can't wait for my next appointment!...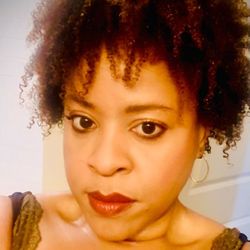 Awesome and accurate! I will definitely book again!...
Well pleased with the service that I received from Beauty of Ra....
OMG, she is the BEST I absolutely LOVE her. Her energy and the time she took with me was just remarkable. She gave me calmness, and confirmed all my thoughts I have been having for 15 years. I will be making another appointment, I truly enjoyed th...
This was such a great first experience. It was amazing to receive the validation she provided. I definitely recommend you book a service!...
I was absolutely amazed and shocked at how much you knew with me saying a word. All the things you said about my dad just made my life! When my daughter came through I was so emotional cause I worry about her and how it's going to affect her with her...