Braids by Christy
2497 n Milwaukee, Chicago, 60647
Braids by Christy
2497 n Milwaukee, Chicago, 60647
---
Start Here

Pre-booking Consultation

A quick phone consultation required before booking to learn a little more about what you're looking for, to en...

show more

---

Braids and Twists

Design Braids Consultation

A quick phone consultation required before booking to learn a little more about what you're looking for. Plea...

show more

Crochet Locs Consult, dreads provided by client

A quick phone consultation required before booking to learn a little more about what you're looking for. Plea...

show more

Natural Braid Consultation

A quick phone consultation required before booking to learn a little more about what you're looking for. Plea...

show more

Man-Bun 2 braids w/ slight design Consultation

A quick phone consultation required before booking to learn a little more about what you're looking for. Plea...

show more

Man-bun 2 braids Consultation

A quick phone consultation required before booking to learn a little more about what you're looking for. Plea...

show more

Manbun simple braids Consultation

A quick phone consultation required before booking to learn a little more about what you're looking for. Plea...

show more

Simple Braids Consultation

A quick phone consultation required before booking to learn a little more about what you're looking for. Plea...

show more

Box Braids Consultation

A quick phone consultation required before booking to learn a little more about what you're looking for. Plea...

show more

Manbun Box Braids Consultation

A quick phone consultation required before booking to learn a little more about what you're looking for. Plea...

show more

Manbun design Consultation

A quick phone consultation required before booking to learn a little more about what you're looking for. Plea...

show more

Box braids spcl/ombré ext by braider Consultation

A quick phone consultation required before booking to learn a little more about what you're looking for. Plea...

show more

Box braids ext provided by braider Consultation

A quick phone consultation required before booking to learn a little more about what you're looking for. Plea...

show more

Box braids ext provided by client Consultation

A quick phone consultation required before booking to learn a little more about what you're looking for. Plea...

show more

Braided Cornrows Consultation

A quick phone consultation required before booking to learn a little more about what you're looking for. Plea...

show more

Ghana Braids Consultation

A quick phone consultation required before booking to learn a little more about what you're looking for. Plea...

show more

Goddess Braids Consultation

A quick phone consultation required before booking to learn a little more about what you're looking for. Plea...

show more

Yarn Braids Consultation

A quick phone consultation required before booking to learn a little more about what you're looking for. Plea...

show more

Havana Twist Consultation

A quick phone consultation required before booking to learn a little more about what you're looking for. Plea...

show more

Kinky Twist Consultation

A quick phone consultation required before booking to learn a little more about what you're looking for. Plea...

show more

Senegalese Twist Consultation

A quick phone consultation required before booking to learn a little more about what you're looking for. Plea...

show more

Spring Twist Consultation

A quick phone consultation required before booking to learn a little more about what you're looking for. Plea...

show more

Flat Twist Consultation

A quick phone consultation required before booking to learn a little more about what you're looking for. Plea...

show more

Pygmy Twist Consultation

A quick phone consultation required before booking to learn a little more about what you're looking for. Plea...

show more

Bantu Knots Consultation

A quick phone consultation required before booking to learn a little more about what you're looking for. Plea...

show more

---
Reviews
Reviews are no joke! Booksy values authentic reviews and only verifies them if we know the reviewer has visited this business.
She never called me. Ok...
Great braids and conversation!...
Professional fast and great work...
Very clean, precise, and was cool asf 🤝😎...
Always amazed with her skill. Happy as a fat kid with cake how my hair turned out. Already re booked with her...
She never contacted me to go over the hair style very disappointed...
I never received a call from for the required pre visit phone consultation...
Christy is great! So happy with the results, she did an amazing job....
Christy is the best! She responds very timely to messages. And is one of the most courteous braiders that you will find in the city. Very fast and can do any style! I'll definitely be back!...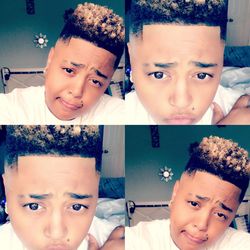 She responds as quickly as possible... Very professional and easy going!!! Expert consultation she knows what she is doing and does it well LOVE MY BRAIDS definitely a returning client...