HairGods Salon
Park Rd, 161, West Hartford, 06119
HairGods Salon
Park Rd, 161, West Hartford, 06119
---
Popular Services

Woman's Haircut

This service includes a blowdry. Woman's haircut comes with a refreshing lather, scalp massage, and your choic...

show more

Consultation

DO NOT BOOK THIS SERVICE ON SATURDAYS, IT WILL BE CANCELLED All new clients that are NEW TO THE SALON and are...

show more

The Style

Custom, long lasting blow dry service. Includes a deep luxurious lather with scalp massage. If your blow dry ...

show more

---

Other Services

Consultation

DO NOT BOOK THIS SERVICE ON SATURDAYS, IT WILL BE CANCELLED All new clients that are NEW TO THE SALON and are...

show more

Misc

This option is to be used by staff only

Keratin smoothing treatment

---

Scissor work

Woman's Haircut

This service includes a blowdry. Woman's haircut comes with a refreshing lather, scalp massage, and your choic...

show more

Pixie me express

This service is catered to our ladies with short pixie cuts that are on a 4 week schedule with their "clean up...

show more

Classic men's cut

Men's cut with your choice of clippers or shears or both. Service includes a relaxing lather, scalp massage an...

show more

Just a dust

This is a maintenance cut service for those that only want a cleaning up of the split ends.

Woman's cut with under cut

Undercut only no blow dry

First time Pixie cut with fade

Major transformation from Long hair to pixie cut with clipper work

Undercut only w/ blow dry

Shoulder length hair and longer

---

The Finishing Blowdrys

The Style

Custom, long lasting blow dry service. Includes a deep luxurious lather with scalp massage. If your blow dry ...

show more

Body wave blowout

Custom blowdry with big bodifying waves/curls for casual yet chic look

Deep restorative hair treatment w/o Blowdry

This service does not include a blowdry. Please choose the conditioning treatment service that specifys the bl...

show more

Conditioning treatment w/ Blowdry

Deep luxurious lather with restorative and refreshing conditioning treatment followed by a custom blow out.

Laid To Rest Silk Press

This service is best for those that have wild, curly thick, untamable hair that would like a silky blowout wit...

show more

---

Small Queens Crown

Princess Hair

For special occasion wether it be flower girl, birthday, or any formal event, choose this service for a fancy ...

show more

Little Girls Haircut with Blowdry

Our small Queens need their hair maintained! Choose this maintenance cut service that comes with a styling fin...

show more

Little diva creative color

---

Step Into The Light

Face frame accent balayage

Face framing POP to define color

Flash foil

10-12 baby lights place where you part your hair to camouflage grey hairs DOES NOT COME WITH BLOWDRY

Partial hilight

This Partial Hilight Service is a series of custom foil hilights that are targeted on the front panels of the ...

show more

Partial foliage with shadow root

Partial baby lights application with leave out hair painted blonde to add for an explosion of blonde toward t...

show more

Partial Balayage

Partially painted hilights that give for subtle blonde DOES NOT COME WITH BLOWDRY

First time double process blonde pixie

Lightener application from roots to ends on pixie length hair. Double process

Full foil highlight

"STEP INTO THE LIGHT" with this full hilight service you will be loaded with a head full of foils to get you t...

show more

Full Balayage

Full head of painted sun-kissed hilights for natural, lighter look. DOES NOT COME WITH BLOWDRY

Full foilyage with a shadow root

Full baby lights application with leave out hair painted blonde to add for an explosion of blonde toward the m...

show more

First time Double process blonde long hair

Service in which your natural roots and the rest of the canvas is being lightened for an all over blonde look....

show more

Take the day I want it today

$75/an hour For those that don't want "sessions" and want achieve their look in one long sitting if it's a maj...

show more

---

Fancy me hair

Vintage waves formal styling

---

The COLOR

Full Color

This service is an application in which your color is applied from roots to ends. Some might want this servic...

show more

Color retouch with refresher glaze

Cover your greys or retouch those grown out roots with your custom Paul Mitchell color formula that was create...

show more

Retouch color no refresher glaze

Simple grey hair cover up service.

Color Melt

Service in which colors are being blended or (melted together) to add rich-ness and dimension.

Glaze

Re-freshen your blond hilights or balayage or ombré with this maintanence service. This is great upkeep to kee...

show more

Creative Color

Price varies depending on how much of the fashion color you want to see. $130 option is for 10-12 peak a boos

---

Natural Styles

Simple Braids (women)

Up to 4 cornrows without extensions. We recommend you book a wash and blow dry along with this style to assure...

show more

Simple Braids (men)

Up to 4 cornrow braids on natural hair. We recommend you book a wash and blow dry along with this style to ass...

show more

Freestyle braids (long hair)

Regular box braids without extensions (woman)

We recommend you book a wash and blow dry along with this style to assure the best quality and longevity of yo...

show more

Ponytail

Braided pony, We recommend you book a wash and blow dry along with this style to assure the best quality and l...

show more

Box braids ( large to XL partings)

Box braids with Large to XL partings, We recommend you book a wash and blow dry along with this style to assu...

show more

Free style cornrows

Any braided design that requires more than 4 braids . We recommend you book a wash and blow dry along with thi...

show more

Box braids (small to medium partings)

Box braids on short to medium length hair . We recommend you book a wash and blow dry along with this style to...

show more

---
Reviews
Reviews are no joke! Booksy values authentic reviews and only verifies them if we know the reviewer has visited this business.
Her soul, energy, and magical hands created magic with my hair. Everything is better when you love what you do! Thank you!...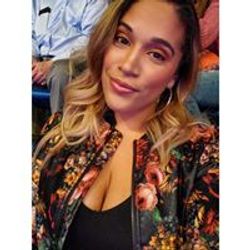 Thanks ladies for always keeping my hair healthy and beautiful! Great service, atmosphere and price!...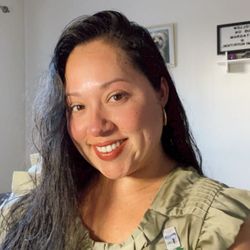 Love this place! Love the atmosphere the professionalism and how they make you feel at home. They are all sweet, kind and amazing. If you haven't been here give them a chance you will not regret it 🥰...
Awesome job with my daughters hair!!! Keep it up HairGods...
Thalia was great with helping me choose our color for my balayage and explaining how it's done! There was another young lady there too (I'm sorry I didn't get your name 🙊) but she was very generous and kind. Thank you, see you ladies soon ☺️...
I love the service I received and am very happy with the results....
I absolutely love this place. The Girls are so amazing!!!!! Very satisfied ❤...
Great atmosphere and service. Left feeling amazing and looking forward for my next appointment!...
Super Good Experience... Lady's very polite...
What a great place. All the ladies are very friendly and professional and Natalie did an awesome job on my hair. If your looking for someone who can cut a short hair. She did a fabulous job on my hair. - Hair Gods is the place. Very happy customer. ...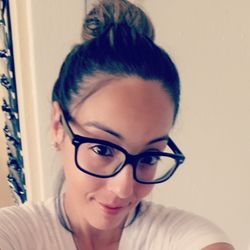 Natalie exceeded what I envisioned for my hair and more. It was an amazing surprise....
I love them and that's on period. Thalia is the best. She always gets me right 🧚🏼‍♀️...
Natalie did wonders with my sons trim...
Amazing fresh cut and color!...
Love the atmosphere and Thalia slays my hair every time!...
Customer experience was absolutely the best. I was greeted right away. I wasn't sure what to do for a style and Natalie definitely exceeded my expectations. I would definitely be a regular customer....
Always a great experience. Thank you 😊...