Braids By DV
7309 University Ave, Suite F, La Mesa, 91942
Braids By DV
7309 University Ave, Suite F, La Mesa, 91942
---
Popular Services

2 Braids

This service includes shampoo and blow out you will also need 2 to 3 packs of pre-stretched braiding hair if y...

show more

2 Medium Layers

This service includes shampoo and blow out you will need 5 to 6 packs of pre-stretched braiding here also if y...

show more

Medium Knotless Braids

This service includes shampoo and blow out please purchase 5 to 6 packs of pre-stretched braiding hair

---

Other Services

Natural Hair Style

This service includes shampoo and blow out

---

Hair Care💇🏽‍♀️💆🏾‍♀️

Basic Moisturizing Condition

Protein & PH Perplex Conditioning Treatment

---

Passion Twist

Large Passion Twist

Shampoo and blow out included You will need 6 to 7 packs of Zurry water wave braid

---

Quickweaves

Quickweave (basic)

This service includes shampoo and blow out please bring 2 to 3 packs of packets hair human hair

Quick weave (minimal leave out)

This service includes shampoo and blow out please purchase 2 to 3 packs of human hair

---

Knotless Braids

Medium Knotless Braids

This service includes shampoo and blow out please purchase 5 to 6 packs of pre-stretched braiding hair

Small Knotless Braids

This service includes shampoo and blow out please purchase 5 to 7packs of pre-stretched braiding hair

Large Knotless Braids

This service includes shampoo and blow out please purchase 6-7packs of pre-stretched braiding hair

---

Lemonade Braids

Small Lemonade Braids

This service includes shampoo and blow out please purchase 5 to 6 packs of pre-stretched braiding hair

Medium Lemonade Braids

This style includes shampoo and blow out please purchase 5 to 6 packs of pre-stretched braiding hair

Jumbo Lemonade Braids

The service includes shampoo and blow out please purchase 5 to 6 packs of pre-stretched braiding hair

---

Mens Braids

Lil Kants

Men's individuals with zig zig parts.

---

Crotchet

Full crotchet

This service includes shampoo and blow out and you will also need 6 to 7 packs of crochet hair style your choi...

show more

---

Ponytails

Sleek Extended

This service includes shampoo and blow out Please purchase two packs of your choice in length human hair

---

Layered Braids

2 Medium Layers

This service includes shampoo and blow out you will need 5 to 6 packs of pre-stretched braiding here also if y...

show more

3 Layers Medium

This service includes shampoo and blow out you will need 4 to 5 packs of pre-stretched braiding hair if you wo...

show more

2 Small Layers

Service includes shampoo and blow out you also need 5 to 6 packs of pre-stretched braiding hair

3 Layers Small

This service includes shampoo and blow out you will also need 5 to 6 packs of pre-stretched braiding hair. If ...

show more

---

Feedin Braids

8-10 Braids

This service includes shampoo and blow out if you would like designs please select designs under bright add-on...

show more

7 Braids

This service includes shampoo and blow out if you would like designs please select designs under bright add-on...

show more

6 Braids

This service includes shampoo and blow out if you would like the signs please select designs under bright add-...

show more

5 Braids

This service includes shampoo and blow out please select designs under bright add-ons if you would like any de...

show more

4 Braids

This service includes shampoo and blow out you would need 3 to 4 packs of pre-stretched braiding hair also if ...

show more

3 Braids

This service includes shampoo and blow out please select designs under braid add-ons if you would like design...

show more

2 Braids

This service includes shampoo and blow out you will also need 2 to 3 packs of pre-stretched braiding hair if y...

show more

---

Sew Ins

Sew in w/frontal

Shampoo and blow out is included in the service hair is not included

Sew in W/Leaveout

This service includes shampoo and blow out here is not included

---

Braided Ponytails

Small

Shampoo is included as well as a blowout you will need 4 to 5 packs of pre-stretched braiding hair

Medium

Shampoo and blow out is included in this service you will also need 5 to 6 packs of pre-stretched braiding hai...

show more

---

Kids Styles 5yr-12yr

Braids w/ extensions

Shampoo and blow out is included in the service you will also need two packs of pre-stretched braiding hair

Natural Braids

Shampoo and blow out is included in the service any extra conditioning will be added

Individuals

Shampoo and blow out is included in the service you will need 4 to 5 packs of pre-stretched braiding hair

---

Buns

Top Knot

This service includes shampoo and blow out please purchase one to two packs of human hair

Top Knot W/ Braids

This service includes shampoo and blow out please purchase one to two packs of human hair

---

Mommy & Daughter Packages

Medium Traditional Box Braid

This service includes shampoo and blow out a medium box braids traditional for up to three

Twinning it 3

This service includes shampoo and blow dry and to feed in braids for three

Twinning It

The service includes shampoo and blow out and to feed in braids for two

Medium Box Braids for 2

This service includes shampoo and blow dry and a set of medium box braids for two

---

Two Braid Tuesdays

Basic Two Braids

This service includes blowout if you need a shampoo please add in the notes he would need two bags of pre-stre...

show more

Two Braids with Designs

This style includes blowout if you need your hair shampooed please add shampoo or place it in the notes you al...

show more

---
Reviews
Reviews are no joke! Booksy values authentic reviews and only verifies them if we know the reviewer has visited this business.
My hair looks good. Da'Vonna was able to get my hair done quickly and made sure that it was the style that I wanted. Will definitely be coming back....
Amazing services love my hair....
Outstanding! Job!!! Hands down one of the best beauticians in all of San Diego!!...
She was Nice. I would have loved them Thicker and Fuller. My reference pic looked fuller....
Braids By DV
I wish you would have honestly communicated after the first braid that you wanted them thicker. That would have been no problem for me. And seeing that when I was finished with your hair I asked you to look at your hair to see if you where satisfied. You stated yes paid and left. Whenever you have an issue future reference with any stylist communicate that honestly before leaving the establishment. It would have been no issue for me to make them thicker. The natural looking braids are trending right now. It was still a pleasure meeting you!
Super friendly love her style...
Always a good time with this young lady! I'm following her around San Diego 😀...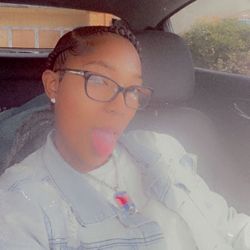 Very sweet , professional . She does a great job and my braids are extremely neat , how I look . I definitely will be back and I highly recommend . 😊...
I don't usually do reviews but I absolutely love her work!!! She was fast and her braids are so neat. I'm super picky about neat braids. Glad I found her. I'll def be back. Thank you so much....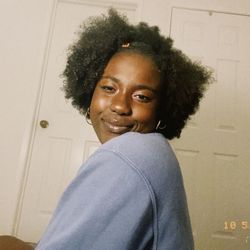 I love my hair! She got me lookin right for my birthday :)...
Great natural braids, lasted for 3 weeks. Affordable, professional service. If I'm ever back in SD, I know where to go....
DV did a bomb job with my hair .. took her time to really make sure she gave good quality work !! Would highly recommend her services !!...
She did my granny's hair. Really professional....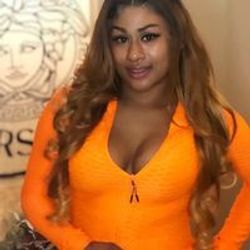 Braids are a so nice & neat! We've been trying to find my daughter a consistent hairstylist that she both feels comfortable with and also likes the work and she definitely liked both. We are definitely going to book again soon and make this a regular...
Braids are neat and exactly what I asked for! Strongly recommend DV for braiding services...