Brina4beauty
1032 beach 19st, Ground floor, Far Rockaway, Far Rockaway 11691
Brina4beauty
1032 beach 19st, Ground floor, Far Rockaway, Far Rockaway 11691
---
Knotless box braids *hair not included

Knotless hip length (small)

Knotless braiding is a braiding method used to create less tension on hair and scalp. Promoting hair growth.

Knotless Hip length (medium)

Knotless braiding is a braiding method used to create less tension on hair and scalp. Promoting hair growth.

Knotless hip length (large)

Knotless braiding is a braiding method used to create less tension on hair and scalp. Promoting hair growth.

Knotless waist length (small)

Knotless braiding is a braiding method used to create less tension on hair and scalp. Promoting hair growth.

Knotless Waist length (medium)

Knotless braiding is a braiding method used to create less tension on hair and scalp. Promoting hair growth.

Knotless waist length (large)

Knotless braiding is a braiding method used to create less tension on hair and scalp. Promoting hair growth.

Knotless mid-back (small)

Knotless braiding is a braiding method used to create less tension on hair and scalp. Promoting hair growth.

Knotless Mid back (medium)

Knotless braiding is a braiding method used to create less tension on hair and scalp. Promoting hair growth.

Knotless mid-back (large)

Knotless braiding is a braiding method used to create less tension on hair and scalp. Promoting hair growth.

---

Regular box braids *hair not included

Waist length (medium) box braid

Midback (medium) box braid

---

Weaves * hair not included

Quick weave

3bundles Install with Glue. Cut or curl additional $20

Full house weave sew-in

3 bundles sew-in, cut or curl additional $20

Weave w/minimal leave out

Minimal natural hair leave out to cover 3 bundles of sew-in tracks. Cut or curl additional $20

Weave w/closure

Closure w/ 3 bundles can be installed with/without glue. Cut or curl additional $20

Weave w/frontal

Frontal w/ 3 bundles can be installed with/without glue. Cut or curl additional $20.

---

Lace Wig *hair not included

Handmade lace closure wig

free install including cornrow foundation. Cut or curl additional $20

Lace Wig install

Bleaching of lace additional $20. Tweezing/plucking of hair and styling (flatiron/curl). cutting additional $1...

show more

Handmade lace frontal wig

free install including cornrow foundation. Cut or curl additional $20

---

Ponytail * hair not included

Genie/invisible ponytail (relaxed/straight hair)

Do not add any products to your hair

Frontal ponytail

Do not add any products to your hair

Genie/invisible ponytail (natural hair)

Do not add any products to your hair

Regular Ponytail (natural hair)

Natural hair straightened, no gel added. Do not add any products to your hair

Regular ponytail (relaxed hair/straight hair)

Gel/no gel optional, do not add any products to your hair

---

Natural styles *no hair added

Kids natural cornrows

Kids ages 6 & under Natural Hair braided. Wash is not included in style.

Kids natural cornrows

Kids ages 7-12 Natural Hair braided

Cornrows

Natural Cornrow Styles start at $65.00 & up

Two strand twist

Natural hair two strand twist,

---

Crochet braids * hair not included

---

Touch up service *hair not included

Knotless box braids touch up

2 rows of braids in front & back touched up. Price vary on size and length *Hair not included * Please do not ...

show more

Regular box braids touch up

2 rows of braids in front & back touched up. Price vary on size and length *Hair Not included * Please do not...

show more

---

Feed-in cornrows *hair not included

6 feed-in mid-back/ stitch braids

5 feed-in mid-back/ stitch braids

4 feed-in mid-back/ stitch braids

2 feed-in mid-back/ stitch braids

---

Lemonade braids *hair not included

---

Havana/ Marley twist *hair not included

Marley twist (small)

7 packs of Cuban Twist Hair needed

Marley twist (medium)

7 packs of Cuban Twist Hair needed

Havana twist mid-back (medium)

7 packs of Jamaican Twist Hair needed

---

Passion twist *hair not included

Waist length (medium) passion twist

You will need to purchase 9 to 10 packs of water wave hair. Depending on length and texture. Please expect to ...

show more

---

Spring twist *hair not included

---

Half cornrows half box braids *hair not included

---

Goddess boxbraids *hair not included

---

Boho messi box braids *hair not included

---

Jhene Aiko/Jordyn woods braids *hair not included

---
Venue Health and Safety Rules
Reviews
Reviews are no joke! Booksy values authentic reviews and only verifies them if we know the reviewer has visited this business.
THE best. The braids are perfect and Subrina was so professional, timely, etc. I love coming here...
This is my second time getting my hair braided by Subrina and I love it. Great experience. She's very nice and knows what she's doing. I'll always come back....
I had such a great experience. I love my hair! I got exactly what i asked for ....
Her customer service / hospitality is PHENOMENAL to say the least. - She keeps constant communication for those who have any questions or concerns.. - The whole time being at her location not once did I feel uncomfortable - She was very gentle on my...
I'm soooooooo in love with my hair 😍...
Subrina really takes the time to care for your hair, very professional and extra cool. I will definitely be returning! Thanks Subrina! 🙏🏽...
I love my experience ❤️ from the moment I walked in. I felt welcomed!!Brina is very nice and pleasant service. I highly recommend her services....
SISSSS DID great , took her time & the end result was pretty !...
Second time having subrina do my knotless braids and I'll definitely keep going. The shop is inviting and she engages in conversation with you and she finished faster than what she did the first time. Which proves that her talent is only getting bett...
Brina really did and amazing job on my hair. It's super neat and she took her time to ensure it was carefully and neatly done. My braids look like they are growing straight outta my scalp. I love it and I will definitely be a returning customer. 💛...
Brina4beauty
Thanks hunny! It was a pleasure having you. Patiently waiting to bless your hair with my hands again ☺️
Her work is just alright, you want a bang for you buck go somewhere else. Her talent is not up to par with her price. As for atmosphere that gets half a star, the place is filthy....
Brina4beauty
"Thank you mona lisa for the feedback! I greatly appreciate it!!!
Subrina did long jumbo braids on my hair that is severely damaged from bleach. She took her time and my braids came out amazing without any damage to my natural hair. I can't wait to go back!...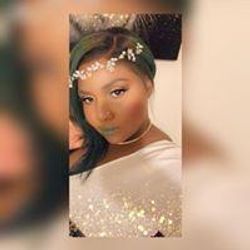 Brilliant. Talented passionate about her work and the list goes on ... I would recommend her to the First Lady.my first time doing #knotless braids and loving it thanks brina 😘😘😘...
Subrina was patient, she's was so passionate about her work and it looks great!!! I'll definitely be going back...
Brina4beauty
"Thank you Chevell for the feedback! I greatly appreciate it!!!