Domenech Dermacare
13650 W. Colonial Dr., 110, Winter Garden, 34787
Domenech Dermacare
13650 W. Colonial Dr., 110, Winter Garden, 34787
---
Skincare

Back Facial

Back Facials are customized based on ones targeted concern. 60 min back treatment

60 Min. Customizable Facial

Personally customized facial treatment based on the client's skincare needs and goals.

Dermaplaning

Dermaplaning is a safe, effective and painless exfoliation procedure. Using a sterile scalpel, I will lightly ...

show more

Teen Facial

Teen facials includes a double cleansing, exfoliation of dead skin cells, and a targeting mask for their parti...

show more

30 Min. FLASH Facial

30 minutes flash facial includes a double cleanse, targeting mask, and light facial massage. No exfoliation or...

show more

Radiance Membership

6 Facials at a discounted price ($75 each). Memberships can not be refunded and must be paid in full before fi...

show more

Vitality Membership

One Year worth of Facials at a discounted price ($65 each). Memberships can not be refunded and must be paid i...

show more

Tranquility Membership

3 Facials at a discounted price ($80 each). Memberships can not be refunded and must be paid in full before fi...

show more

---

Makeup

False Strip Lashes

False eyelash stripes applied

Traditional Makeup

Natural or dramatic full face makeup application. Lashes not included

Eyes Only

Only eye makeup application. Lashes included upon request.

Bridal Trial

Discount traditional makeup application. Lashes included for brides only.

Fantasy Makeup

Avant Garde, Fantasy, or Special Effects makeup varies in price depending how much time and product is needed ...

show more

---

Lashes

Eyelash Tinting

Tinting Eyelashes with temporary black dye giving the appearance of darker or mascara like lashes

Lash Lift W/ Tint

Lash Lifts use your natural lashes to give a semi-permanent lift and curl while keeping your natural lashes da...

show more

Lash Lift NO tint

Lash Lifts use your natural lashes to give a semi-permanent lift and curl while keeping your natural lashes da...

show more

---

Eyebrows

Eyebrow Tinting

Brow Tinting to help darken the hair and slightly stain the skin to give a realistic appearance of fuller brow...

show more

Eyebrow Tweezing

Tweezing the eyebrows to clean up excessive unwanted hair. For those too sensitive or allergic to wax.

Initial Microblading Session

First intital permanent makeup microblading session. 30 mins of numbing while filling out waiver consent form....

show more

Eyebrow Wax

A simple eyebrow clean up using wax. If one is using Retinol or Acid products please stop using 2 days prior m...

show more

Microblading Consultation

Consultations are for those who have had previous microblading from other artists. It is to see if I am able t...

show more

Eyebrow Shaping

Shaping and cleaning up the eyebrows to give a more sharp and arched appearance using both waxing and tweezing...

show more

4-6W Microblading Touch Up

4 to 6 week microblading touch up necessary for the final and complete look. 30 minute numbing and discussion ...

show more

Bi-Monthly Microblading Touch Up

For those clients who want to come every couple or few months to keep a more sharp and bright color tattooed l...

show more

Yearly Microblading Color Boost

Yearly microblading color boost to touch up any faded or loss color. Same process as initial session.

---
Venue Health and Safety Rules
Reviews
Reviews are no joke! Booksy values authentic reviews and only verifies them if we know the reviewer has visited this business.
Excellent service, everything was explained clearly. The salon was quiet and peaceful. The procedure was almost painless but I thought Kylie was very skillful and gentle with how she did the micro blading. Especially when she cleaning the areas durin...
My experience was absolutely amazing!! Kylie is very knowledgeable in this field and helped me understand my skin so much more!! My face looks brighter today and I'm so excited to continue watching it improve! I'll definitely be back! Thank you Kylie...
Kylie did a phenomenal job on my lashes. I came in for a lash lift, and she walked me through the entire process as she went. So I knew at all times what she was doing. I also love how Zen her little space is with peaceful and relaxing spa music. It'...
She was awesome for my bridal trail !...
Kylie is absolutely amazing! 10/10 would recommend her...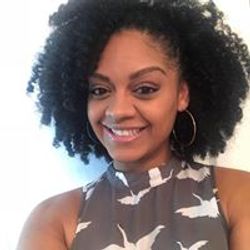 Amazing and so relaxing. Kylie's hands are magic. My face is so smooth and hydrated. I have oily skin and with Kylie helping me choose the right products for home care my face never looked so good....
Great service very relaxing and painless. The environment was calm and relaxing. My skin feels amazing and flawless. Such a great facial!!...
I loved it, so relaxing, tranquil and pleasant. Kylie was so great and makes your feel so comfortable. Best facial ever!...
My eyebrows look amazing!...