Oh La' La' Health Beauty & Spa
5519 Hanley Rd, Tampa, 33634
Oh La' La' Health Beauty & Spa
5519 Hanley Rd, Tampa, 33634
---
Popular Services

CAVITATION & LIMPHATIC SPECIAL

it is a fat burning system, the ultrasonic device is calibrated only to target Fat Cells, when ultrasonic wa...

show more

Facials - Microdermabrasion

Is an advance exfoliation. A procedure that exfoliates and removes the superficial layer of dead and dry skin...

show more

Facials - Facial With Extractions

Oil and Acne: Cleanse( Anti-Acne) – Tone – Steam – Extractions – High frequency – Tone – Mask/Celluma (10mins)...

show more

---

Other Services

Microneedling special of the month

Bookings from 05.01 to 05.20

---

Service Bundle

CAVITATION & LIMPHATIC SPECIAL

it is a fat burning system, the ultrasonic device is calibrated only to target Fat Cells, when ultrasonic wa...

show more

---

Makeup

Analysis and Instruction

A session with the client where what is best fits clients skin and face shape

---

Skincare

skin analysis

GET A FREE CONSULTATION WITH THE DR.

mini facial with chemical peel

MINI FACIAL CLEANSE,ENZYME SCRUB, MASK AND CHEMICAL PEEL DEPEND ON THE SKIN, SUN SCREEN SPF.

MINI FACIAL SPECIAL

Mini facials are a cosmetic treatment usually performed at beauty salons and spas designed to give you most of...

show more

Micro-Peel

A procedure that combines both chemical peel and a microdermabrasion Pass. Both work together magnificently gi...

show more

DPN 120 and up

Dermatosis Papulosa Nigra (also known as DPN) is characterized by small brown or black spots that are on the s...

show more

Celluma Light Therapy

Biophotonic therapy applies a combination of LED light energy and proprietary photo-modulation technologies to...

show more

Facials - Facial

Excellent treatment to balance skin tone

HYDRA FACIAL

HydraFacial is the only hydradermabrasion procedure that combines cleansing, exfoliation, extraction, hydratio...

show more

Advanced Exfoliation - Peptide

A professional age management treatment, formulated with peptides and alpha hydroxy acids.

Advanced Exfoliation - Lactic

A resurfacing treatment perfect for sensitive skin, designed for age management and hyperpigmentation.

O2 LIFT OXIGENATING FACIAL

Revolutionary treatment to exfaliate, illuninate and oxigenate. papaya and pineapple enzymes exfoliate the su...

show more

Facials - Back Facial

Help with ingrown and acne prone skin

Facials - Facial With Extractions

Oil and Acne: Cleanse( Anti-Acne) – Tone – Steam – Extractions – High frequency – Tone – Mask/Celluma (10mins)...

show more

Facials - Microdermabrasion

Is an advance exfoliation. A procedure that exfoliates and removes the superficial layer of dead and dry skin...

show more

sensitive skin facial

Sensitive skin facial treatments have a more personalized approach so consulting with aesthetician ahead of ti...

show more

Advanced Exfoliation - Glycolic

A deep and intense treatment focusing on resurfacing and renewing the epidermis by removing the skins damaged ...

show more

Advanced Exfoliation - Hydrating

Facial peels that moisturize dry skin and soothes moisture starved skin.

Advanced Exfoliation - Vitamin C

A rejuvenating facial peel specifically designed for repairing skin from sun damage and natural aging.

Advanced Exfoliation - Salicylic

This peel is designed specifically for acne care and improves the skin's overall tone and texture.

Advanced Exfoliation - TCA peels

Exceptional for the treatment of aging skin, acne, hyperpigmentation, fine lines and wrinkles.

Cryo facial CO2

A cryotherapy facial involves having CO2 pumped all over your face for 2 to 3 minutes. The goal is to give the...

show more

---

Skin analisys

SKIN ANALISYS

Considering that skin is the largest organ of our bodies and is not only responsible for protecting us against...

show more

Laser tattoo removal

(Free consultation )the price is between $80-$120 square inch Per treatment depending on Skin type , Location,...

show more

---

Microneedling

PRP

to use the plasma from your own blood to place it topical

Microneedling

Microneedling is a unique fractional technology that offers exeptional results rivaling fractional laser resur...

show more

---

BODY TREATMENT

Lymphatic Drainage

Lymphatic Drainage A type of massage based on preliminary evidence which is meant to encourage th...

show more

Body Scrub

Body Scrubs: Body scrubs will help you make and look your whole body skin more vibrant and youthful...

show more

Body wrap

Body Wraps: Exfoliate skin – apply solution – wrap The wrap filled with essemtial vitamins...

show more

Cavitation

Cavitation: Is a "fat burning" system. The ultrasonic device is calibrated only to target FAT ce...

show more

Cool Sculpting/ fat freeze

The CoolSculpting® fat-freezing technology is a nonsurgical, scientifically proven way that gives long-term re...

show more

Cryos CO2 therapy pain management

Cryotherapy can help with muscle pain, as well as some joint and muscle disorders, such as arthritis. It may a...

show more

---

MICROBLADING

MICROBLADING REFILL

Micro blading refill it is a retouch of the eyebrows a follow up after 4 weeks.

---

EYELASH LIFT

EYELASH LIFT

Lash Lifts, a treatment for your own natural lashes that can add curl and definition for 8-10 weeks, It involv...

show more

---

Waxing

Waxing - Brow Shaping

Waxing Different parts of the face.

Waxing - Brow Maintenance

Waxing Different parts of the face.

Waxing - Lips

Waxing Different parts of the face.

Waxing - Chin

Waxing Different parts of the face.

Waxing - Lip and Chin

Waxing Different parts of the face.

Waxing - Side-Burns

Waxing Different parts of the face.

Waxing - Underarms

Waxing Different parts of the Body.

Waxing - Half Legs

Waxing Different parts of the Body.

Waxing - Bikini

Waxing Different parts of the Body.

Waxing - Brazilian

Waxing Different parts of the Body.

---

Hair Replacement

Consultation

Very detailed in depth look of all of the methods possible, with latest techniques for the hair loss industry....

show more

---
Venue Health and Safety Rules
Reviews
Reviews are no joke! Booksy values authentic reviews and only verifies them if we know the reviewer has visited this business.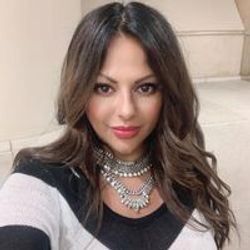 Had microneedling done. FlorMarie is fantastic and thorough. She takes her time, explains everything along the way, is very clean and sanitary! Don't hesitate to give it a try!...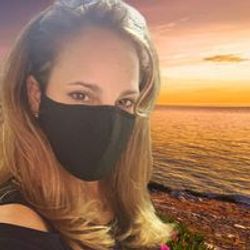 Súper...
FLORMARIE IS THE BEST,VERY PROFESSIONAL AND KNOWLEDGEABLE, YOU WILL ENJOY YOUR VISIT TO THIS CLEAN SPA....SO FAR I AM VERY PLEASED WITH MY CAVITATION AND LINFATIC TREATMENTS, MY CELLULITE IS DECRESING AND SKIN TEXTURE IS IMPROVING THANK YOU"...
The experience and the attention are incredible. Thank you for everything I m very happy with the procedure...
Flomarie is AMAZING! She takes her time and explains everything. I highly recommend her for teeth whitening and any skincare service!...
Professional staff, very clean working environment and timely service. I love Oh La'La' and would recommend it to friends....
Amazing!!! The staff is thoughtful, knowledgeable and most of all genuinely caring which means everything to me. I love the atmosphere and excellent service and highly recommend you give them a try; Mark my words --> You wil not regret it! So thankfu...
Very experienced, clean and professional! Highly recommended!...
Very welcoming, kind, and explained information about skin and the process thoroughly. She was very helpful and did not try to sell me products (which is annoying to me)....
Great experience! Flormarie made me feel really comfortable and was very informative. I will definitely be back!...
Flormarie is an absolute gem! She took great care in explaining the Microneedling process to me, follow-up, after care, and setting realistic plans of treatments with me based off my dream skin. She is absolutely amazing and I would recommend all my ...
Flormarie is wonderful! She took such good care of me. Couldn't be happier with the results!...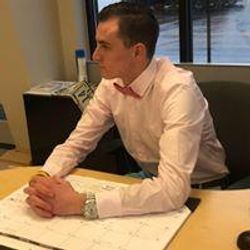 Going to be a regular after that facial and impressive teeth whitening service....
Flormarie was awesome. She walked me through every step that she was doing. And kept my lips and gum nicely lubricated. And my face protected as well....
Great customer service highly recommended...
Great service, neat, clean, and comfortable place....
Staff was very friendly and accommodating. Relaxing atmosphere. Service was great....
This place was great. Got the teeth whitening service and it really worked. The staff was great and so mindful and helpful..they explained everything in detail and checked on us every few minutes to make sure we were comfortable. They informed us eve...
Oh La' La' Health Beauty & Spa