Tres' Belle Beauty Bar & Spa LLC Kissimee
600 N Thacker Ave Suite C17, Kissimmee, 34741
Tres' Belle Beauty Bar & Spa LLC Kissimee
600 N Thacker Ave Suite C17, Kissimmee, 34741
---
Popular Services

Microdermabrasion

This procedure uses a minimal abrasive Instrument to gently sand your skin, removing the thicker, uneven outer...

show more

Acne Corrective Facial

Includes cleansing, acne mask, steam, full face extractions, calming mask, skin appropriate moisturizer, and S...

show more

Acne Chemical Peel

This treatment is a salicylic 30% peel designed to treat acne. They are used to deeply exfoliate the surface l...

show more

---

Facial Services

European Facial

This experience includes cleansing, facial massage, steaming and extractions, skin appropriate mask, shoulder ...

show more

Skin Exfoliation Facial

Skin exfoliation (also known as dermaplaning). This procedure is a safe and effective method of exfoliation. I...

show more

Men's Facial

This treatment includes education on how to properly care for your skin before and after shaving. Scalp and be...

show more

Acne Corrective Facial

Includes cleansing, acne mask, steam, full face extractions, calming mask, skin appropriate moisturizer, and S...

show more

Acne Corrective Facial With High Frequency

Microneedling Full Face

A collagen induction therapy to rejuvenate the skin. The skin will become firmer, regain elasticity, reduce fi...

show more

Microneedling Partial Face

This service is specific area focused, for example cheeks or eyes, etc. This is a collagen induction therapy t...

show more

Microdermabrasion

This procedure uses a minimal abrasive Instrument to gently sand your skin, removing the thicker, uneven outer...

show more

---

Skin Rejuvenation & Wrinkle Reduction Peels

Glycolic & Salicylic Peel Combo

Back or Chest Acne Peel

This treatment is a salicylic 30% peel designed to treat acne on the back or the chest. They are used to deepl...

show more

Skin Resurfacing

This treatment solution TCA ( trichloroacetic acid) is a great agent for creating younger skin, reducing acne ...

show more

Pigment Corrector

This treatment solution is a great agent for pigment correction. This solution contains a unique blend of phen...

show more

Acne Chemical Peel

This treatment is a salicylic 30% peel designed to treat acne. They are used to deeply exfoliate the surface l...

show more

Pore & Texture Corrector

This treatment solution is a great agent for pore size and texture correction. This solution contains glycolic...

show more

Red Carpet Peel

This mandelic acid treatment is one of our favorites! This is a gentle yet a powerful pact treatment. This aci...

show more

Skin Resurfacing Treatment Package

Package includes 3 treatments with a savings of $40

Acne Chemical Peel Package

Package includes 3 treatments with a savings of $45

Pore & Texture Corrector Package

Package includes 3 treatments with a savings of $50

Red Carpet Peel Package

Package includes 3 treatments with a savings of $45

Pigment Correction Peel Package

Package includes 3 treatments with a savings of $50

---

Add On Service

High-frequency as an Add On

---
Reviews
Reviews are no joke! Booksy values authentic reviews and only verifies them if we know the reviewer has visited this business.
Muy satisfecha con el servicio y la amabilidad volveré🥰...
Idmarie is the best! My acne was taken care of. I walked out feeling younger....
Idmarie was the best! First time getting an acne facial wasn't stressful at all, it felt like a judgment free zone. Can't wait to come back next month. :)...
I've been a consistent customer for the past 3 years (if not that, then almost lol) and have received services from both Myah and Alaysha. Both are knowledgeable, communicative, and so caring. The ideal customer services is provided by this team each...
I have received three facials from alaysha so far and I have another one booked! She's fabulous and I look forward to going every month!...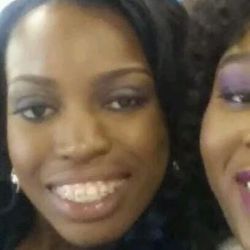 Awesome experience!!...
I love Myah! I see her monthly and my skin always feels great after the microdermabrasion treatment. :)...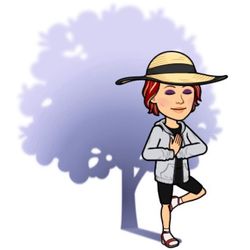 A most wonderful relaxing experience. Will do again definitely....
I loved my microdermabrasion facial. Alayshia was very calm, relaxing; and knowledgeable. My skin is much clearer, and I am looking forward to coming again next month!...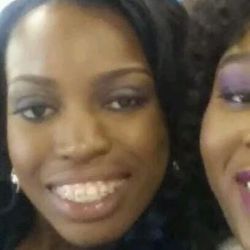 Alaysha was awesome!! And very knowledgeable...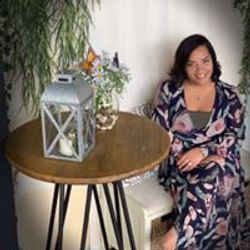 Amazing...
My facial was fabulous. Alaysha was informative and did a great job. The room was cozy with nice lighting and soothing music. I already booked my next one!...
It was such a relaxing awesome experience, alaysha was very knowledgeable and had answers for any skin concerns, she was very gentle and made sure her job was done perfectly. Will be coming back for sure !...
Ive been seeing Myah for over a year and recently I had the pleasure of meeting (and being pampered by) Alaysha.. Both women are AWESOME! I look forward to literally putting my face in their hands and get back on track with my skincare!! ..I get chem...
Absolutely love! And she genuinely cares so I love that. Will definitely go back for another microneedling session...
Alaysha is very knowledgeable and made me feel like she truly cares about my skin improving. Would definitely recommend getting a facial with her....
Oh, Alaysha was very nice!! She explained everything very well. She responded to all my questions. And from the first microdermabrasion I got, I felt & saw a difference on my face. I will definitely recommend!!! Great experience!! Coming back!!...
Alaysha is fantastic! She's incredibly knowledgeable, sweet, and so good with skin. My facial with her was amazing and I would recommend her to everyone I know! 😊...
My first time getting a facial and I'm so happy I went with Myah, she's super sweet and super professional I can't wait til my next appointment!!! Highly recommend she's bomb!...
Tres' Belle Beauty Bar & Spa LLC Kissimee