Tisa Braids @SalonLokei
2158 W 18th Pl, Chicago, 60608
Tisa Braids @SalonLokei
2158 W 18th Pl, Chicago, 60608
---
Popular Services

Simple to Complex design (Man)

Takes Approximately 45mins - 1hour. Simple, neat, and fast cornrows with designs. Shampoo service is recommend...

show more

2 strand twist/braids w/o extensions

Individual 2 strand twist. Including a shampoo. Lasts 2 -3 weeks

De-tangle

Managing tangled hair by Combing or Brushing out hair for a smoother finish.

---

Add-on Services

Blow dry

Blow drying the hair to be manageable/ straight for a more polished finish.

De-Braid

A De-braiding service is the removal of braids. This technique does not include a shampoo. If needed please bo...

show more

Knotless technique

And additional technique to Box Braids by feeding in extensions to the natural girth of your braids.

Hip Length

Add this to your service for longer braids or twist. For individual box braids, twist, or tribals please book ...

show more

Color blend/custom color

A technique of blending multiple colors to create one look or adding colors for highlights. This includes yarn...

show more

Stitch Method (not braids)

It's a designing technique added to Cornrows that gives braids a stitching illusion. Book a $25 session for la...

show more

Goddess Finished

This service provides a client with curly ends/tips. It is a crochet technique using curly or wavy synthetic h...

show more

Detox (Synthetic hair)

The process of stripping the synthetic hair of chemicals by soaking it in all natural apple cider vinegar and ...

show more

Tisa Twist Graphic design

This add-on is for styles with cornrows that you'd like to add a twist to.

De-tangle

Managing tangled hair by Combing or Brushing out hair for a smoother finish.

Shampoo

2 shampoos, conditioner, and a blow dry

Grip Fee👈🏾

For hair at or under 3 inches long. This should be applied to your service whether it's a small area of short ...

show more

Embellishments

Embellishments are hair adornments. This technique consist of threading, beading, I and customized jewelry ins...

show more

---

Box Braids

Goddess box braids

Medium to Large box braids with a synthetic curly finish/tips. Last 6-8 weeks. Hair is included

WhyKnots

Why Knots are a combination of waist length Twist, Faux locs, and box braids. Why Choose? Why Knot have them a...

show more

Micro box

Very small waist length braids done with synthetic hair. Last 8+ weeks

Touch ups

Touch-ups are a re-braiding service for clients who would like to keep their braids in 2-4 more weeks. Particu...

show more

Mini box

Very small waist length Individual box braids (14-16 rows across the front of your head) hair is included. Las...

show more

Box braids

4-6 hrs Box Braids can be squared or triangular shaped. They're typically waist length and can be the size of ...

show more

X-Large Box Braids

Large to Extra Large Box Braids that typically hang waist length. Approximately takes 2-3 hours and last 4-6 w...

show more

Bohemian Braids

Takes approximately 6-8 hours, Small individual braids finished with loose human hair, boho chic vibe. Include...

show more

Braided high ponytail

Small/Medium Cornrows going up into a high ponytail. This style last about 4-6 weeks.

Lemonade Braids

Feed-in cornrows thats lays on the side of your face lasts 4-6 weeks. Excluding hair👈🏾 Book $175 service to...

show more

---

Twists

Passion Twist

Medium to large twist done with curly extensions. Last 6-8 weeks. Book $350 passion twist for small waist le...

show more

Island twist

Waist length, medium to large twist with a curly tip. Last 4-6 weeks

Large/Jumbo Twist

Waist length large to jumbo sized twist. With either silky xpression Hair ($175) or textured Marley twist ($20...

show more

Spring Twist

Small shoulder-length (or shorter) two-strand twist with a "springy" appearance. Book 7 hrs spring twist for l...

show more

Touch up

Touch-ups are a re-braiding service for clients who would like to keep their braids in 2-4 more weeks. Particu...

show more

Havana/Marley

Medium, Large, or Jumbo Twist. Takes approximately 4-6 hours & lasts about 6-8 weeks. Includes Hair

---

Tribal Braids

Large-jumbo tribals

Large individuals in the back and feed-in cornrows in the front. It hangs about waist length and it's includin...

show more

Touch ups

Touch-ups are a re-braiding service for clients who would like to keep their braids in 2-4 more weeks. Particu...

show more

Tribal Braids

Lasts for 4-6 weeks.. 8 weeks with a touch up. Includes hair

Symmetrical Tribal Braids

Two layers of small feed-in braids, they are waist length. Last 6-8 weeks. Including hair. Three layers: same...

show more

---

Faded (low cuts) Women styles

Box braids

Medium sized to small box braids for women with hair at the top only.

Twist

Havana, passion, island, or spring twist for women with hair at the top only. Pricing varies on the style, si...

show more

Touch Ups

Touch-ups are a re-braiding service for clients who would like to keep their braids in 2-4 more weeks. Particu...

show more

Bohemian box

Small box braids with a wavy/ curly human hair finish. Hangs waist length and last 8+ weeks.

---

Bobs (twist, braids, or crochets)

---

Crochets

Crochet curly/kinky Afro

Synthetic kinky hair installed (crocheted) to a base (Cornrows) for a natural and voluminous look. This style ...

show more

Crochet Faux Locs

Crocheted (installation method) faux locs with individual locs around the perimeter of the head. Approximately...

show more

---

Up-dos

Updos (Braids/Twist) w/ Extentions

Medium braids or twist pinned up into a Sophisticated updo. This is the last up to 4weeks. With very low maint...

show more

---

Feed-ins

Jumbo feed-in ponytail/Bun

Cornrows that start small and gets bigger by using the feed-in technique (gradually adding extentions) going u...

show more

2 Cornrow Braids w/ extensions

2 Braids (pigtails) going to the back. Last 1-2 weeks.

Large/jumbo Lemonade braids

Large to extra large cornrows braided to one side of the head. Usually hang about waist length.

Fish bone designed Ponytail

This design is called a "fish bone" because of the small cornrows that are braided into the bigger Cornrows (f...

show more

Feed-in Braids

4-6 large Braids with hair gradually applied for a natural transition. Last 2-3weeks Excluding hair 👈🏾. You ...

show more

---

Styles for Men/women

Straight Backs

9-11 cornrows going straight back.

Layer braids

A row of Cornrows that lay over other rows of cornrows. It gives the illusion of having individual plats. 2 l...

show more

Fishbone/iverson braids (Simple to complex)

Small cornrows fed into large braids, book $85 for simple and $100 for multiple large cornrows

5-6 cornrows

Simple 5-6 cornrows going straight back.

Knotless technique

Extensions fed into braids or twist for a natural more look.

2 strand twist/braids w/o extensions

Individual 2 strand twist. Including a shampoo. Lasts 2 -3 weeks

Simple to Complex design (Man)

Takes Approximately 45mins - 1hour. Simple, neat, and fast cornrows with designs. Shampoo service is recommend...

show more

---

Man bun Styles (shaved sides)

Individual plats (large)

6-10 Individual braids (plats).

Individual Plats (medium)

Medium Individual braids (plats) that last about 2-4 weeks.

Fishbone design

Small cornrows braided into 2-4 large cornrows w/o extensions.

Knotless technique

Extensions fed into the braid or twist for a more natural look.

---
Venue Health and Safety Rules
Reviews
Reviews are no joke! Booksy values authentic reviews and only verifies them if we know the reviewer has visited this business.
Alway gets me together every time...
love love love my braids! Tisa is super knowledgeable about healthy hair care/braid upkeep and is always well prepared. i would absolutely book again (and plan on it) <3...
Tisa is not only extremely professional but she has an incredible sense of humor and always leaves her clients with their desired end product. Tisa's braiding abilities are unmatched! From knotless to box braids and everything in between Tisa's got y...
Great place, great service and she went above and beyond. Would def highly recommend, this place is amazing!! Will be back!...
An amazing experience. I will for sure be back. :)...
Tisa did an amazing job! I love my braids!...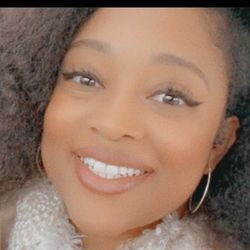 Creative. Talented. Knowledgeable. Amazing human being....
First time getting my hair done since quarantine. Tisa and everyone at Salon Lokei were safe and made me feel very comfortable. Tisa did an amazing job on my hip length ombré Bohemian braids. I love them!! Very neat and beautiful. Highly recommend he...
This is a really nice place thats super chill. Everything is done professionally and the staff has a great sense of humor. Im the quiet type but i enjoyed the experience none the less. I'd highly recommended for anybody who needs any type of style do...
I'm in LOVE with my braids!! Also, Tisa made me feel really safe while getting my hair done!...
Rescheduled appt for Sunday, 7/19/20 @ 12 p.m. Im sure ill be satisfied....
Just when I think Tisa's craftsmanship can't get any better, she surprises me yet again! I really had a great experience this time and she is so professional. Her #1 priority is to please her clients. I would never go anywhere else for braids. Tha...
I appreciated the safety precautions my stylist and her fellow staff took to ensure a nice, and safe experience. Thank you. Everything was clean, my temp was taken at the door before entry, and everyone wore a mask as required. The service was excell...
Not only is Tisa a simply lovely person, but she does an amazing job as a stylist. I will return to her again and again to have my hair braided and I highly recommend booking services with her. She gave me exactly what I asked for and helped me thi...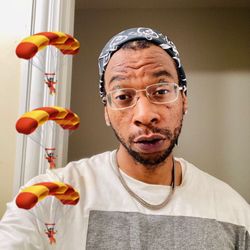 Great shop, beautiful interior, would definitely recommend to anyone who wants to look/feel their absolute best!...