Kaleidoscope Addiciton
2583 Lynn lake circle, Apt A, St Petersburg, 33712
Kaleidoscope Addiciton
2583 Lynn lake circle, Apt A, St Petersburg, 33712
---
Body sculpting

Lipo cavitation w/RF (skin tightening) special

Non invasive treatment that dissolve fat cells that are excreted through the lymphatic system and urine. Can b...

show more

Lipo Cavitation

Non invasive treatment that dissolve fat cells that are excreted through the lymphatic system and urine. Can b...

show more

Cellulite Treatment

Vacuum Radiofrequency + LED fights against cellulite and flaccidity. The vacuum function have several modes th...

show more

Post op Lymphatic Drainage

Vacuum Radiofrequency + LED fights against cellulite and flaccidity. The vacuum function promotes lymphatic dr...

show more

Skin Tightening

Non invasive treatment that dissolve fat cells that are excreted through the lymphatic system and urine. Price...

show more

Lipo cavitation w/ RF (Skin tightening)

Non invasive treatment that dissolve fat cells that are excreted through the lymphatic system and urine. Can b...

show more

Lipo Cavitation series (3)

Non invasive treatment that dissolve fat cells that are excreted through the lymphatic system and urine. Can b...

show more

Lipo cavitation series (6)

Non invasive treatment that dissolve fat cells that are excreted through the lymphatic system and urine. Can b...

show more

Lipo cavitation series (12)

Non invasive treatment that dissolve fat cells that are excreted through the lymphatic system and urine. Can b...

show more

Skin tightening series (3)

Non invasive treatment that dissolve fat cells that are excreted through the lymphatic system and urine. Price...

show more

Skin tightening series (12)

Non invasive treatment that dissolve fat cells that are excreted through the lymphatic system and urine. Price...

show more

Skin tightening series (6)

Non invasive treatment that dissolve fat cells that are excreted through the lymphatic system and urine. Price...

show more

Lipo cavitation w/ RF (skin tightening) series (3)

Non invasive treatment that dissolve fat cells that are excreted through the lymphatic system and urine. Can b...

show more

Lipo cavitation w/ RF (skin tightening) series (6)

Non invasive treatment that dissolve fat cells that are excreted through the lymphatic system and urine. Can b...

show more

Lipo cavitation/ RF skin tightening (12)

Non invasive treatment that dissolve fat cells that are excreted through the lymphatic system and urine. Can b...

show more

Post op lymphatic series (3)

Vacuum Radiofrequency + LED fights against cellulite and flaccidity. The vacuum function promotes lymphatic dr...

show more

Post op lymphatic drainage series (6)

Vacuum Radiofrequency + LED fights against cellulite and flaccidity. The vacuum function promotes lymphatic dr...

show more

Post op lymphatic drainage series (9)

Vacuum Radiofrequency + LED fights against cellulite and flaccidity. The vacuum function promotes lymphatic dr...

show more

---

Makeup

Medium application- no eyeshadow

Express Application- No highlight/ contour

Bridal makeup (5 and under)

Flower Girl/JR. bride (13 & Under)

Bride Touch up before Ceremony

Bridal Touch up after ceremony

Bridal Touch up before and after ceremony

Bridal touch up throughout wedding

Bridal Party Touch up Before Ceremony

Bridal Party Touch up After Ceremony

Bridal Party Touch up Before and After Ceremony

Bridal party touch up throughout wedding

---

Facials

Facial consultation

This includes a complete skin analysis going over your skin type, routine, and regimen. You can get this servi...

show more

Gentlemen Facial

This service is for the kings hence gentlemen's facial. This service includes a double wash including the bear...

show more

$50 Friday Deep cleanse Facial

What's included in this facial? •custom cleansing catered to your skin type • Steam • decongestant with Ultra...

show more

$35 Thursday express facial

What's included in this facial? •custom cleansing catered to your skin type • decongestant with Ultrasonic sk...

show more

Deep cleansing Facial

What's included in this facial? •skin analysis •custom cleansing catered to your skin type • Enzyme mask with...

show more

Vagina facial w/ Brazilian

This service includes a full Brazilian wax What's included in this facial? cleansing catered to your skin type...

show more

Microdermabrasion facial

What's included in this facial? •skin analysis •custom cleansing catered to your skin type •Advanced exfoliat...

show more

Microdermabrasion Series (3)

Microdermabrasion Series (6)

Back Facial

What's included in this facial? •custom cleansing catered to your skin type • Enzyme mask with steam to open ...

show more

Dermaplaning Facial

What's included in this facial? •skin analysis •custom cleansing catered to your skin type •Advanced exfoliat...

show more

Chemical Peel

An advanced exfoliation treatment that peels layers of the skin, using a solution, to reduce the appearance o...

show more

Vagacial

(This is just the vagacial without the wax) What's included in this facial? •cleansing catered to your skin ty...

show more

Rich b*tch Facial

Great for those with hyperpigmentation,acne, uneven textured skin, craters, large pores, oily skin, fine lines...

show more

Kings Facial

Great for those with hyperpigmentation (dark spots) acne, uneven, fine lines and wrinkles, large pores, oily s...

show more

---

Facial add ons

Chemical peel add on to micro needling

---

Eyelash Services

Individual Lash application

---

Brow Services

Ombre Brow (initial service)

---

Packages

Individual Lashes and Makeup Application

Brow wax and tint with lashes (individual)

Brow wax and lashes (individual)

---

Add ons

Sunday services

I do not work on Sunday's, however, I will for an extra fee

Travel

💫Service must be above $60 to travel within St. Petersburg/Gulfport/Pinellas park 💫 Service must be above $9...

show more

---
Venue Health and Safety Rules
See Our Work
No Photos Yet...
This business has no portfolio photos yet.
Reviews
Reviews are no joke! Booksy values authentic reviews and only verifies them if we know the reviewer has visited this business.
Love her service! She's very nice, professional and thorough! Highly recommend...
It was a very nice atmosphere and i really enjoyed my facial for the first time and i will definitely be back...
Tierra was punctual and made me feel very comfortable. She explained everything that she was doing and made sure I understood the process while she was doing it. I knew exactly what I was getting and the price quoted is what I paid for....
First time getting a Brazilian wax and I was so nervous and scared. Tiarra made the process so quick and comfortable. that this will now be a consistent thing....
Tiarra is extremely amazing! She keeps evolving in her business & it's evident. Professional while personable and that makes you comfortable while being serviced. Thanks always Tiarra!!!! #RBS❤️...
I love my lashes and eyebrows thanks for doing a amazing job....
Always a warm and welcoming environment will definitely return!!!...
She is definitely amazing and knows exactly what she's doing🥰.....book her you will not be disappointed at all❤.!!!!...
Great service thank you...
Love it ❤️❤️❤️❤️she is the best my new esthetician...
I am Pleased, it's just takes some getting used to...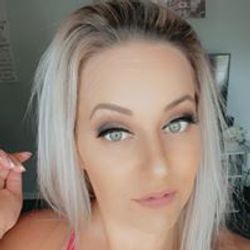 I've been using Tiarra for years. Did microshading today and I couldn't be more happier. She is definitely my go to....
Tint lasted a long time!...
She's a people person she's very professional and how work it's very good she's extremely talented...
Awesome and very professional my skin feels amazing!!!!...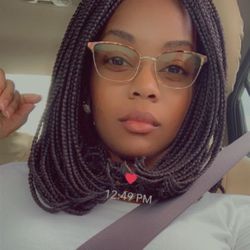 Love my brow girl! Great customer service and she get's me in and out every time....