Diamond Dominican Beauty Salon
4812 E Busch Blvd, Site D, Tampa, 33617
Diamond Dominican Beauty Salon
4812 E Busch Blvd, Site D, Tampa, 33617
---
Popular Services

Natural hair blowout (silk press)

Wash and deep condition/mask

---

Hair services

Women haircut

Basic shampoo and scalp massage included

Wash and deep condition/mask

Natural hair blowout (silk press)

---

Hair extensions and braids

Add hair per line with glue

add braided hair per line

keratin wax hair extension

Microlink hair extension by line

---

Eye brows services and make-up

---

Acrylic Nails

Acrylic Nails S/M

Acrylic Fullset Standard Square Shape Short/Medium Length Regular Polish

Acrylic Fill In

Acrylic Fill In Nail Reshape Standard Square Regular Polish

Color Acrylic Nails S/M

One Color or Glitter Acrylic Fullset Standard Square Shape Short or Medium Shape Finished with Gel Top

Color Acrylic Fill In

*If You Decide To Change Your Color or Glitter Acrylic To Another Color or Glitter Acrylic, It Will Be Charged...

show more

Pink & White Acrylic Nails S/M

Pink and White Color Acrylic Standard Square Shape Short/Medium Length Finished with High Shine Gel Top Coat

Pink & White Acrylic Nails Long

Pink and White Color Acrylic Standard Square Shape Long Length Finished with High Shine Gel Top Coat

Ombre Acrylic Nails S/M

Any Color and Glitter Acrylic Standard Square Shape Short to Medium Length Finished with High Shine Gel Top Co...

show more

Ombre Acrylic Nails Long

Any Color and Glitter Acrylic Standard Square Shape Long Length Finished with High Shine Gel Top Coat

Ombre Acrylic Fill In

*If You Decide To Change The Color/Glitter Acrylic To A Different Color/Glitter, It Will Be Charged As A Ombre...

show more

Encapsulated Nails Short

Your Choice of Glitters and Color Acrylic Nail Emblements Included (Consult with Your Stylish About The Design...

show more

Encapsulated Acrylic Nails M/L

Your Choice of Glitters and Color Acrylic Nail Emblements Included (Consult with Your Stylish About The Design...

show more

UV Gel Fullset S/M Square

Acrylic toes (2 big toes)

Acrylic toes fill in (2 big toes)

Acrylic toes full set (all toes)

Acrylic toes fill in (all toes)

Gel polish

Add gel polish to any other nail service.

Stilletto, Coffin, Oval Shape

3d design s

Each nail Depending the design Price variable

Nail Fix

Price can change with the design

Soak off with service

With any other nail service

Soak off without service

Standar price without any other nail service

---

Natural Nail & Feet Care

Diamond Spa Pedicure

Nail shaping, cuticle triming, scrub, moisturize mask and nail polish

Diamond Hot Stones Pedicure

Dead Sea salt, nail shaping, cuticle triming, callus remover, sugar scrub exfoliation, moisturizing mask, hot ...

show more

Diamond Jelly Spa Pedicure

Soaking foot in gelatinous massaging jelly, nail shaping, cuticle triming, scrub, mask, hot towel, massage and...

show more

Diamond Collagen Spa Pedicure

Dead Sea salt with collagen, nails shaping, cuticle triming, callus remover, detox crystals, sugar scrub exfol...

show more

Regular Manicure

Nail shaping, cuticle triming and regular polish

Collagen Manicure

Nail shaping, cuticle triming, collagen gloves, massage and regular polish.

Gel French Manicure

Nail shaping, cuticle triming, French tip with gel polish

Gel Manicure

Nail shaping, cuticle triming and gel polish

Collagen Foot Treatment

Protective deep moisturizing collagen & argan oil foot mask.

Gel Polish

Color gel without manicure

Simple Polish Changed

Regular polish color change

---

HAIR COLOR

Face Framing Highlights

highlights foiled or painted on where hair fails t frame the face.

Partial Highlights

highlight foiled or painted at top of head and crown areas.

Additional Colours

lowlights , separate colours or extra colour usage ,added onto abase service

Ombre

multiple levels of colour hand-painted to create a transitional effect from regrowth to ends.

Corrective Colour

any multi-process service involving removing or correcting unwanted colours in the hair .

Glaze

A shade EQ conditioning gloss used to tone highlights or add additional color at the ends of hair.

balayage Partial

balayage painted at the top of the head and crown areas.

3\4 Balayage

balayage painted throughout the top of the head tp the back of the ears.

Balayage-FULL

BALAYAGE PAINTED THROUGHOUT ENTIRE HEAD , DOWN TO NAPE OF THE NECK.

Water Color Shampoo Service

Balayage face framing

face framing adds visual interest and draws attention to the face.

---

CURLY HAIR SERVICES

DevaCurls service and Deva haircut

We do any type of treatment for curly hair.

---

TEXTURIZERS

AMINO TREATMENT

AMINO ACIDS ARE KEY TO HAIR GROWTH AND RETENTION.

YBERA FASHION STYLIST

it is a progressive smoothing rich in protein of Chinoa, Inca Oil and Coconut Oil; it also contains Kerafive22...

show more

YBERA DISCOVERY EXPRESS

It is the 1st Temporary Smoothing based on Stem Cells of the apple Uttwiler Sp'tlauber, a species rare Swiss a...

show more

YBERA LIFE'S FLOWER

Life's Flower is a Self-Renewable Hair Hydration treatment, an innovative line of Ybera Paris that provides hy...

show more

YBERA RENEW OIL +

Renew Oil's new formula provides intense hydration and restoration across 14 powerful oils, wheat protein and ...

show more

YBERA BOTULINICA FIBER CODES

Powerful formula with Anti-Age action, designed with Fiber Codes Technology, which stimulates the production o...

show more

YBERA GENOMA

Genome is a developed treatment for hair that is in critical condition, abused, elastic, brittle and overly pr...

show more

Botox

IT IS A TYPE OF DEEP-CONDITIONING TREATMENT THAT WILL HELP YOUR HAIR FEEL SMOOTHER AND MORE HYDRATED. IT WILL ...

show more

Brazilian blow out

IMPROVE THE HEALTH OF COLOR TREATED-HIGHLIGHTED HAIR , WHILE SEALING IN THE CUTICLE FOR ENHANCED COLOR! GREAT ...

show more

Keratina GK

SMOOTHING DOWN THE CELLS THAT OVERLAP TO FORM YOUR HAIR STRANDS. THE LAYERS OF CELLS, CALLED THE HAIR CUTICLE,...

show more

---

lashes

hybrid fill in

DEPOSITS ARE MANDATORY $25 DEPOSIT VIA CASH APP $Thepinklash1 ZELLE 813/683/1359 IF DEPOSIT NOT RECEIVED AF...

show more

Mega Volume fill in 1 WEEK

DEPOSITS ARE MANDATORY $25 DEPOSIT VIA CASH APP $Thepinklash1 ZELLE 813/683/1359 IF DEPOSIT NOT RECEIVED AF...

show more

classic fill in 2-3 WEEKS

Mega Volume fill in 2-3 WEEKS

---
Venue Health and Safety Rules
Reviews
Reviews are no joke! Booksy values authentic reviews and only verifies them if we know the reviewer has visited this business.
DIDN'T CARE MUCH FOR THE STAFF ESPECIALLY THE OWNER .. I THOUGHT SHE WAS A BIT RUDE. THEY DIDN'T UNDERSTAND WHAT I WANTED TO GET DONE .. BUT NADIA THE STYLIST DID UNDERSTAND AND DID A BEAUTIFUL JOB WITH MY HAIR WITHOUT ME SAYING MUCH.. THANK YOU NAD...
Wonderful Service! I will definitely return!❤️...
I ask for my ends to be trim but was given a cut. I went from having bra length hair to shoulder length hair....
Amazing customer service and she guarantees satisfaction!...
Very great service and my hair came out awesome. You guys have a new loyal customer...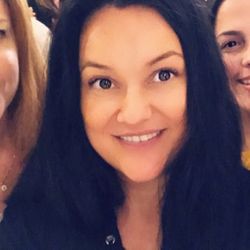 Yamilka is My stylist from now on. What normally takes 4-5 hrs in other salons only took 2. My hair is so soft and manageable as well as perfect! I feel like a new me x100!...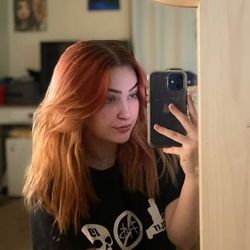 Came in for a basic pedi and haircut then charged $10 more for services I never received; both a friend and I came in for pedicures and we both left highly unsatisfied.. The lady who did my toes ended up giving me an infection due to her improperly c...
Excellent work with curly hair. Judith transformed my hair and I cannot be happier with her work. Highly recommend...
Great service love my hair will be definitely coming again ❤️❤️❤️❤️...
Very Professional and Always a Warm Welcome, very clean they are all Kind and willing to listen and give great feedback bac.. My favorite place...
Yamika was amazing, she did a great job with my blow out! I have naturally curly hair and left with beautiful straight soft hair!...
Nadia is amazing!! My hair is so stunning. I will be returning!...
Loved my stylish. She was nice, gave me a cute haircut, and didn't try to raise my bill by offering treatments I didn't want....
The owner Judith did an amazing job on my long bob style once again, I been with her 5 years and my new nail tech Ana did amazing and perfection with my nail style. Overall, Judith and her team is great with coworkers and management skills. Don't nev...
Diamond Dominican Beauty Salon