KhayStudio
10834 Whittier Blvd, Suite 230, Whittier, 90606
KhayStudio
10834 Whittier Blvd, Suite 230, Whittier, 90606
---
Acrylic Soak-Off/Removal

Acrylic Nails removal done by soaking the set on acetone bowls. We do not pull nails off to remove them. If th...

show more

Acrylic Full Set

Full set of acrylics any shape, price may vary depending on length. Set includes gel polish, cuticle clean, an...

show more

Acrylic Removal & Acrylic Full Set

Removal of old acrylic set, by acetone soaking process and full set of acrylics any shape. Price may vary dep...

show more

Regular Acrylic Fill (2 weeks)

2 week fill includes gel polish, cuticle clean, and proper nail care (NOTE: we do not offer regular polish on ...

show more

Regular Acrylic Fill (3 weeks)

3 week fill includes gel polish, cuticle clean, and proper nail care (NOTE: we do not offer regular polish on ...

show more

Regular Acrylic Fill (4+ weeks)

4 week fill includes gel polish, cuticle clean, and proper nail care (NOTE: we do not offer regular polish on ...

show more

Sculpted Acrylic Full Set

Full set of acrylics done with free forms, this set includes pinching of the nails. Set also includes gel poli...

show more

Encapsulated Acrylic Full Set

Encapsulated glitter, natural flowers, colored acrylic powder and others. This price is based by assuming all ...

show more

Hard Gel Full Set

Full Set of hard gel done with tips. Set includes gel polish, cuticle clean, and proper nail care (NOTE: we do...

show more

Hard Gel Sculpted Set

Sculpted full set of hard gel, made with free forms/nail forms. Set includes gel polish, cuticle clean, and pr...

show more

Hard Gel Fill (2 weeks)

Hard gel fill, service includes gel polish, cuticle clean, and proper nail care (NOTE: we do not offer regular...

show more

Hard Gel Fill (3 weeks)

Hard gel fill, service includes gel polish, cuticle clean, and proper nail care (NOTE: we do not offer regular...

show more

Hard Gel Fill (4+ weeks)

Hard gel fill, service includes gel polish, cuticle clean, and proper nail care (NOTE: we do not offer regular...

show more

Gel Manicure

Gel polish on natural nails. Service includes removal of past gel polish, cuticle clean, nail trim/file and on...

show more

Nail Art

Any nail designs or art including marble, stones, studs, chrome, etc. Price may vary depending on design, how ...

show more

---
Reviews
Reviews are no joke! Booksy values authentic reviews and only verifies them if we know the reviewer has visited this business.
Khay is the most talented nail artist on the west coast. She always executes what you've asked for. Even her free styling is amazing. The work speaks for itself. I've had a set on for 8 weeks with ZERO lifting. She's the absolute best. She's also the...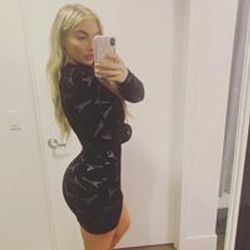 kills it everytime!!! And the sweetest most down to earth girl love getting my nails done everytime is a blast with her!...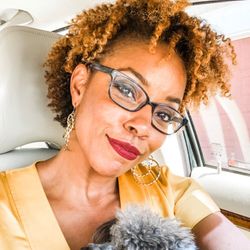 Love Khay's work! Whether I'm rocking' acrylics or my natural nails, Khay takes beautiful care of my nails....
Khay is the best hands down! Great quality work and very professional!...
Loved the experience and the one on one. My nails never looked better i love her work...
Khay is AMAZING... a true professional and great artist! I will recommend her to EVERYONE! 💜...
Always happy to go to my appointment. Love the detail. Will not go anywhere else. !...
The best nail tech EVER. PERIOD 💕...
Very professional and the attention to detail is spectacular...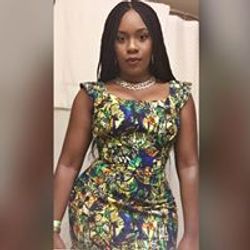 I loved my experience, she is so professional and great to talk to. I love my nails!!!...
Wonderful place very clean and she takes pride in her work. My first time going and now im a forever client...
Love love love my nails was always afraid to use red never could find the perfect red for my complexion and Khay found it yay love her I am now a new loyal customer...
Cute, clean and very personal studio! Love the time and concern she took doing my nails and making them exactly what I wanted!...
Amazing amazing!!!! Excellent talented and friendly!...
I love my nails Khay. Great vibes in the studio....
Love my nails! Khay's Studio is super cute, clean & has beautiful decor. Khay was welcoming, knowledgeable and very friendly. Booked through December!...
Very sweet and nice I love how she did my nails...
It's always a good time when I see Khay!...