Jai Wesley Beauty
5937 West North Ave, Chicago, 60639
Jai Wesley Beauty
5937 West North Ave, Chicago, 60639
---
Popular Services

Early Bird Fee

Must be added to ANY appointment before 10am. Any appointment before 10am booked without this add-on will be c...

show more

Full Head (ear to neck length) Retwist & Style

Includes deep cleansing shampoo and hot oil treatment . Price varies based on specific style. This DOES NOT in...

show more

Natural Glam Full Face

Full face foundation, highlight,contour, bronzer and blush routine Neutral and Earth Toned Shadows ONLY (NO ...

show more

---

Add Ons

Late Fee

After 15 mins ALL appointments will be cancelled

Loc repair/ Loc reattachment

Includes 3-5 locs, $10 for each additional loc

Early Bird Fee

Must be added to ANY appointment before 10am. Any appointment before 10am booked without this add-on will be c...

show more

---

Brows

Brow Wax

Brow grooming using hard wax No Muslin strips used Tweezing and clipping may be necessary as well

Brow Tint

Semi permanent dye for your brows leaving them with a fuller appearance Lasts up to 2 weeks with proper care ...

show more

Brow Wax & Tint

Brow grooming using hard wax No Muslin strips used Tweezing and clipping may be necessary as well alongside ...

show more

---

Makeup

Natural Full Face

Full face foundation, highlight,contour, bronzer and blush routine. NO EYESHADOW. Includes winged liner and mi...

show more

Natural Glam Full Face

Full face foundation, highlight,contour, bronzer and blush routine Neutral and Earth Toned Shadows ONLY (NO ...

show more

Glam Full Face

Full glam face foundation, highlight,contour, bronzer and blush routine ANY eyeshadow color combination, incl...

show more

Bring A Friend Deal

Full glam face foundation, highlight,contour, bronzer and blush routine ANY eyeshadow color combination, incl...

show more

Bridal Makeup (Bride Only)

Full Face application including mink strip lashes(reusable up to 20 times with proper care)for a bride using ...

show more

Bridal Makeup (Bride & Bridal Party)

Custom packages are made for entire bridal parties based upon part size, number of artists needed, and locatio...

show more

Photo & Video Shoots

Custom packages are made for all photo & video shoots based upon number of models, number of artists needed, l...

show more

---

Meet Jai 😁

Loc Consultation

Unsure of what you would like to do with your hair? Would you like to know the exact price of starting your lo...

show more

---

Interlocks

Interlock Maintenance

Includes wash, hot oil treatment, and deep conditioning *hair will be washed by loctician NO EXCEPTIONS **dep...

show more

Interlock Starter Twists

Includes wash, hot oil treatment, and deep conditioning *hair will be washed by loctician NO EXCEPTIONS **dep...

show more

Interlock Maintenance & Style

Includes wash, hot oil treatment, and deep conditioning and basic style Does not include two strands, ropes, ...

show more

Maintenance & Two Strands, Ropes, or Plaits

Includes wash, hot oil treatment, and deep conditioning and basic style include two strands, ropes, or plaits...

show more

---

Loc Retwist Only

Traditional Retwist ONLY ( All Lengths)

Client will receive deep cleansing Shampoo, Hot Oil Treatment & Retwist. No Style will be included in service....

show more

---

Loc Retwist With Style

Top Only/Mohawk (ear to neck length)

For (locs on top with******(( FULLY TAPERED OR SHAVED SIDES ONLY)****** this service includes: Deep Shampoo, H...

show more

Top Only/Mohawk (shoulder to upper back length)

For (locs on top with******(( FULLY TAPERED OR SHAVED SIDES ONLY)****** this service includes: Deep Shampoo, H...

show more

Top Only/Mohawk (mid back length)

For (locs on top with******(( FULLY TAPERED OR SHAVED SIDES ONLY)****** this service includes: Deep Shampoo, H...

show more

Top Only/Mohawk (lower back to waist length)

For (locs on top with******(( FULLY TAPERED OR SHAVED SIDES ONLY)****** this service includes: Deep Shampoo, H...

show more

Full Head (ear to neck length) Retwist & Style

Includes deep cleansing shampoo and hot oil treatment . Price varies based on specific style. This DOES NOT in...

show more

Full Head (shoulder to upper back) Retwist & Style

Includes deep cleansing shampoo and hot oil treatment . Price varies based on specific style. This DOES NOT in...

show more

Full Head (mid back length) Retwist & Style

Includes deep cleansing shampoo and hot oil treatment . Price varies based on specific style. This DOES NOT in...

show more

Full Head(lower back/waist length)Retwist & Style

Includes deep cleansing shampoo and hot oil treatment . Price varies based on specific style. This DOES NOT in...

show more

---

Loc Retwist With Two Strands,Ropes,Plaits

Top Only/ Mohawk (ear to neck length)

For (locs on top with******(( FULLY TAPERED OR SHAVED SIDES ONLY)****** this service includes: Deep Shampoo, H...

show more

Top Only/Mohawk (shoulder to upper back)

For (locs on top with******(( FULLY TAPERED OR SHAVED SIDES ONLY)****** this service includes: Deep Shampoo, H...

show more

Top Only/Mohawk (mid back)

For (locs on top with******(( FULLY TAPERED OR SHAVED SIDES ONLY)****** this service includes: Deep Shampoo, H...

show more

Top Only/ Mohawk (lower back to waist length)

For (locs on top with******(( FULLY TAPERED OR SHAVED SIDES ONLY)****** this service includes: Deep Shampoo, H...

show more

Full Head (neck to shoulder length)

Shampoo, Retwist, Hot Oil Treatment, Two-Strand Twist Style. Ear Length Locs starting at $150 and up. Price ma...

show more

Full Head (shoulder to upper back)

Shampoo, Retwist, Hot Oil Treatment, Two-Strand Twist Style. Shoulder to Upper Back Length Locs $165 and up. P...

show more

Full Head (mid back length)

Shampoo, Retwist, Hot Oil Treatment, Two-Strand Twist Style. Mid Back Length Locs starting at $180 and up. Pri...

show more

Full Head (lower back to waist length)

Shampoo, Retwist, Hot Oil Treatment, Two-Strand Twist Style. Lower Back to Waist Length Locs starting at $210 ...

show more

---

Starter Locs

Comb Twist Starter Locs (Full Head All Lengths)

Includes wash, hot oil treatment, and deep conditioning *hair will be washed by loctician NO EXCEPTIONS

Comb Twist Starter Locs (Top Only/Mohawk)

Includes wash, hot oil treatment, and deep conditioning *hair will be washed by loctician NO EXCEPTIONS

---

Loc Color

Loc Color (tips)

Up to two colors applied to only the tips of clients locs $20 for each additional color Please include color...

show more

Loc Color (full head)

Up to two colors applied to clients entire head of locs from root to tip $40 for each addition color Please i...

show more

---

Loc Curls 😍

Short to Shoulder Length

Includes deep cleansing shampoo. Price varies based on specific style. This DOES NOT include 2 strand/individu...

show more

Upper to Mid Back

Includes deep cleansing shampoo. Price varies based on specific style. This DOES NOT include 2 strand/individu...

show more

Lower Back to Waist

Includes deep cleansing shampoo. Price varies based on specific style. This DOES NOT include 2 strand/individu...

show more

---

Kids Locs

Kids Retwist

Includes wash, hot oil treatment, and deep conditioning *hair will be washed by loctician NO EXCEPTIONS **dep...

show more

Kids Starters (Comb Twist Only)

Includes wash, hot oil treatment, and deep conditioning *hair will be washed by loctician NO EXCEPTIONS KIDS ...

show more

---

Loc Touch Ups (The Basics)

Basic Shampoo Only

Client will be shampooed a maximum of 3 times (unless additional service is needed), dried, and natural oils w...

show more

Loc Touch Up

Includes Loc Retwist only around the Perimeter of client head No wash or style included

ACV Loc Detox

A Loc Detox is the removal of buildup from locs. Hair is soaked to pull impurities, wax, lint, gel and etc. ou...

show more

Style Take Down LOCS ONLY

Loc Style Premium (style only)

This option is for STYLE ONLY, does not include wash or retwist. Styles like two strands, ropes, plaits, or cu...

show more

Loc Style Basic (style only)

This option is for STYLE ONLY, does not include wash, retwist or styles like two strands, ropes, plaits, or cu...

show more

---

Tooth Gems

Tooth Gems Crystals Only(2 for $80)

What are Tooth Gems?? They are essentially jewelry for your teeth!. This new and growing beauty trend can be s...

show more

Tooth Gem (Crystals Only)

What are Tooth Gems?? They are essentially jewelry for your teeth!. This new and growing beauty trend can be s...

show more

---
Reviews
Reviews are no joke! Booksy values authentic reviews and only verifies them if we know the reviewer has visited this business.
Omg, Jai did a wonderful job on my significant other hair for his bday. She's professional, very benevolent and experienced when it comes down to doing dreads. You got my support and thank you again; he will definitely be back!...
Jai did an amazing job on my locs, loved the loc petals😊...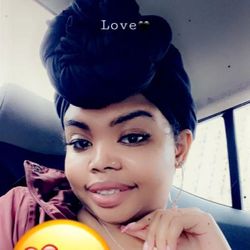 Great service as always! Jai always makes me feel welcomed every time I come to rye shop! She is amazing ❤️...
Great energy, great atmosphere. All and all great experience...
She was dope with go back and recommend...
She did a great job. Even repaired some of my locs. I definitely plan on returning....
Loved my son's hair! He'll definitely be returning!...
highly recommend for locs...
Thanks sissy i look good....
Absolutely Amazing!!!!!...
Everything was outstanding...
One of the best to do my locs fasho. I will be booking again when it's time 👍...
The absolute best in Chicago hands down...
She did an amazing job on my makeup for my birthday. I will definitely be back....
You did an awesome job with washing/conditioning & re-twisting my son's locs! He's wearing a smile from ear to ear..... You've definitely gained another client! He'll see you in a month 😉...
Yesssss you definitely slayed honey I'll definitely be back soon......
She was very nice and professional! I love my look ♥️♥️...
Always does an incredible job. Her wash method and products for the price is the most reasonable I've seen!...
Very professional and skilled...