Unto Him Salon
397 S Maple Street, Akron, Ohio, 44302
Unto Him Salon
397 S Maple Street, Akron, Ohio, 44302
---
Popular Services

press n go || (unrelaxed hair/flat ironed)⚡️✨

hair is cleansed, conditioned , blow dried, then pressed to your desired look *this service recommended to la...

show more

shampoo/style || (relaxed hair/flat ironed)✨🌟

hair is cleansed, conditioned, set as a wrap, rollers or blow dried ,then styled to your desired look *this ...

show more

---

Other Services

*1HOUR SERVICE ‼️

🤩hair is cleansed, conditioned and styled to your desired look, all in one hour or its FREE‼️

* "CAN YOU SQUEEZE ME IN D ?"🙄

this service is a shampoo, condition, mold or blow dry and style of choice (flatiron or ceramic curl) , for t...

show more

‼️24 HR CANCELLATION FEE‼️

‼️PLEASE be adivised that you must cancel any prebooked appointments 24 hours in advance. PLEASE call in at 3...

show more

---

Elite Makeover💇🏽‍♀️💅🏻💄

A Day with D💃🏿

Need your hairstylist 💇🏽‍♀️on hand for a special event ? 💃🏿🕺🏿 D on demand now available!!This includes y...

show more

Maka Me Ova

Need a fresh complete look, well this is it! We will customize your color craze , a fresh new cut with lashes ...

show more

---

soft styles🌈💦

straw set || 🥢

hair is cleansed, hydration conditioner is applied and steamed for 15min, then set with straws, ion heat drie...

show more

coil twist ||🌪

hair is cleansed, conditioned then coil twisted with a glossifier to retain moisture throughout the life span ...

show more

perm rod ||💥

hair is shampooed , moisturizing treatment, then rod set . **this service is recommended to last a minimum 2-...

show more

silk press ||🔥

hair is bio cleansed, bio conditioned then ceramic pressed strand by strand to create a super silk feel with a...

show more

boomerang set || 💫💫

hair is cleansed, conditioned , set on foam (long or short) rollers *this service recommended to last 2 weeks

press n go || (unrelaxed hair/ceramic curled)✨🌟

hair is cleansed , conditioned , blow dried,, pressed then flat ironed to your desired look. **this service is...

show more

press n go || (unrelaxed hair/flat ironed)⚡️✨

hair is cleansed, conditioned , blow dried, then pressed to your desired look *this service recommended to la...

show more

shampoo style || (relaxed hair/ceramic curled)⭐️✨

soft waves ||🌊🌊

hair is cleansed, conditioned and sculpted and formed to create a wave formation *this service recommended to...

show more

shampoo/style || (relaxed hair/flat ironed)✨🌟

hair is cleansed, conditioned, set as a wrap, rollers or blow dried ,then styled to your desired look *this ...

show more

shampoo style || (relaxed hair/roller set)🌸🌺

hair is cleansed, nconditioned and set on hard rollers of your choice. *this service is recommended to last ...

show more

shampoo blow n go || (w/treatment)💦☀️

shampoo blow n go ||💨🚶🏾‍♀️

---

relaxers🌸💐

virgin relaxer ||💇🏽‍♀️

hair is chemically processed 1/2" from the scalp to 1/2" away from the ends, given a conditioning treatment, ...

show more

retouch relaxer ||💇🏽‍♀️

hair is chemically processed only at the new growth, given a conditioning treatment, ends trimmed, then styled...

show more

texturizer ||💃🏿

hair is chemically processed to soften the natural curl pattern , given a conditioning treatment ,ends trimmed...

show more

sides n back relaxed ||

don't need your whole head relaxed 😎 only the sides n back👍🏾

---

haircutting✂️✂️

hair cut ||✂️❤️

hair is precision cut into desired style *recommended on a as needed basis

maryjay layers ||✂️❤️

hair is trimmed and shaped into layers ,, minimal amount of hair is removed

---

extensions🧶🧶

closure |frontal sew in ||🧶🔥

closure or frontal is sewn onto the hair , hair extensions installed then styled to your desired look *recomme...

show more

vixen sew in||🧶❤️

hair is parted in four sections, perimeter hair is left out, net is sewn , extensions are installed, then styl...

show more

2-3 part sew in ||🧶💇🏽‍♀️🌺

hair is cleansed , conditioned, 2-3 part sectioned , natural hair is braided , extensions are installed then ...

show more

full sew in ||🧶☀️

hair is cleansed, conditioned, with minimal leave-out or not, natural hair is braided, extensions installed t...

show more

u part sew in ||

hair is cleansed, conditioned, u part is sectioned , natural hair is braided , extensions are installed, ha...

show more

---

closure/frontals

closure | frontal || (only)🧶🔥

closure or frontal installed to prepared hair only *recommended to last 3 months

---

pony tails

half up half down

hair is cleansed, conditioned, blow dried, then placed in a natural ponytail, tracks are strategically placed ...

show more

ponytail || classic snatched to the back,side,top

hair is cleansed, conditioned, extension hair is added then styled to your desired look *recommended to last...

show more

custom ponytail ||🐎🔥

hair is cleansed 💦conditioned 🌱blow🌬dried, the natural hair is then shaped, extensions may be added to crea...

show more

---

multiple color

color me badd 🌈🌈🌈

CONSULTATION REQUIRED 💜❤️💓🤎💚💙

2 process custom color || only)

base palette || ready for deposit colors

color pallets || any color choice (each $20)

---

quickweaves

pronto quickweave ||

hair is cleansed, conditioned , molded with minimal leave-out, protective solution is applied , extensions are...

show more

interlock weave ||

hair cleansed, conditioned then natural hair is braided, pre-fabricated hair is interlocked through the braids...

show more

---

a la carte

sew in ready ||🧵

hair is cleansed, conditioned, ends trimmed then braided for a sew- in.

hdt treatment ||🌾

hair is treated to remove buildup from the scalp and hair shaft. This treatment is also suitable for scalp dis...

show more

protein steam treatment ||💨

hair is packed with proteins 🌱as steam heat hydrate 💦and infuse the hair with moisture while circulating blo...

show more

per track ||🧶

track is sewn in by use of a needle and thread *recommended to last 6 weeks

length retention ||

🌿this service aids in the nourishment of your hair shaft ,with great emphasis of superior blend of moisture a...

show more

---

eyelash extensions

eyelash extensions ||

👁Individual mink eyelash hairs are applied one by one to your natural lash pattern. A beautiful way to elimin...

show more

extension fill in ||

💫eyelashes are filled in according to length and diameter at this tie previous lashes will also be readjusted...

show more

eyelash quick fill

need a quick fill up , this is it 🌈

---

wigs🧵🧵

wig sew in ||

hair is shampooed, conditioned ,braided to your choice of pattern, then the wig is safely and securely stitche...

show more

custom wigs ||

impressum hair collection used to create custom made wigs

---

color

hair color ||permanent

hair is permanently colored, conditioning treatmement given, ends trimmed, then styled to your desired look *t...

show more

hair color ||semi permanent

hair is colored with a rinse only *this service recommended to last up to 10 shampoos

hair color || (4week new growth)

new growth hair is colored only, shampooed, conditioned , then styled to your desired look *this service recom...

show more

high/lowlights || (5) foils

hair is lifted and toned , then styled to your desired look *this service recommended as needed depending on t...

show more

high/lowlights|| (10) foils

hair is lifted and toned, then styled to your desired look *this service recommended as needed depending on th...

show more

---

skin care & waxing

non invasive peel (face) ||

face is cleansed, peel is applied to face, dead skin cells mechanically removed to reveal your smoother true s...

show more

armpit wax ||

armpit hair is removed with the use of one or more waxes

eyebrow wax & fill n ||

eyebrow is waxed and filled in with color choice to create a more defined and polished look

eyebrow ||

eyebrow hair is shaped , trimmed and excess hair is removed with the use of one or more waxes

non invasive peel (neck) ||

neck is cleansed, peel is applied to neck, dead skin cells are mechanically removed to reveal your smoother tr...

show more

---

Microblading/ Powder Ombre Shading

microblading ||

🦋the life of microblading 🦋|| tired of getting up , filling in your brows , well say goodbye to that, this s...

show more

---
Reviews
Reviews are no joke! Booksy values authentic reviews and only verifies them if we know the reviewer has visited this business.
Ms. DeAnna did a fabulous job on my hair. I told her what I desire and she gave me that and so much more. The atmosphere was very welcoming her employees were very personable. I had an opportunity to purchase some product to assist with promoting hai...
Best silk press I had in a loooong time. Decca products got my hair growing, I love it here ! 🥰...
Trying a new treatment we starting a new journey...
I loved my service so much , she told me all about my hair, what I needed to get my ends from being dry , she was nice , and most of all my hair was slayed✅ -Thanks...
Unto Him Salon
Thank you Breanna ☀️I appreciate your feedback and trust ☀️ It means alot to us ☀️
I love the way DeAnna Done my hair is absolutely beautiful she's absolutely the full person inside and out I always enjoy the time that we have to gather and doing business book her she will put a smile on your face...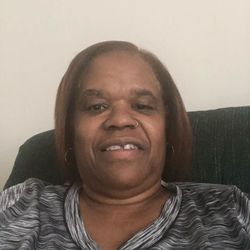 I was recommended to DeAnna by a friend of mines. DeAnna is the Bomb! She really took time to explain what she felt was best for my hair and what she was going to do to my hair. When I left there yesterday I looked like a different person than I did ...
Very professional oh, looking forward to the relationship....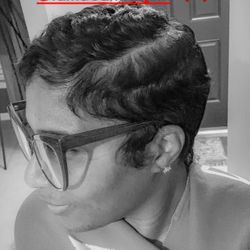 Professional and caring environment! Excellent service ❤️...
When walking in I felt like I was in the right place. DeAnna is amazing her hands have a true gift, she made me feel like a woman again. I am defintely returning every 2 weeks from here on out. Everyones spirit and attitude was great they made you fe...
Great service...
Unto Him Salon
Thank you Natashia for the feedback , we appreciate it ! See you soon!
She asked me what I wanted and she delivered. I'm not much of a talker, so, I appreciate that she didn't force me to talk much outside of how I wanted my hair. I will be returning. If I fell asleep, I was comfortable. 😊...
Unto Him Salon
Yayyyy ! Im glad you enjoyed the service and atmosphere, we aim to do our best Shardae😀Thank you again!
Love it 💗💗...
Unto Him Salon
Im so glad you love ❤️ it! I do too😀!
Very homey n comfortable...
Unto Him Salon
Thank you Ze😊
Wonderful service...
Unto Him Salon
Thank you Jodi! 😊
Dee did good...
Unto Him Salon
Thanks Cahzmonay 🤩
I Always Leave Satisfied! The work speaks for itself....
Unto Him Salon
So cute Nay😀Thanks again for the review 🤩!
Great job ❤️...
Unto Him Salon
Thank you Diamond 🤩!