Meli_cured
Seminole Blvd, 12077, Largo, 33778
Meli_cured
Seminole Blvd, 12077, Largo, 33778
---
Popular Services

Full Set of Solid Color/Glitter Acrylic

A one color or glitter acrylic full-set of preferred shape. Shapes include (coffin, tapered square, square, al...

show more

Gel Polish On Toenails

This is an add on service for pedicures. Toenails will be finished in a high quality luxury gel polish.

Full Set of Multi Style Color/Glitter Acrylic

A multi style acrylic full-set of preferred shape. Shapes include (coffin, tapered square, square, almond, ova...

show more

---

Acrylics

Full Set of Solid Color/Glitter Acrylic

A one color or glitter acrylic full-set of preferred shape. Shapes include (coffin, tapered square, square, al...

show more

Full Set of Clear Acrylic with Gel Polish

A clear acrylic full set with solid gel polish (any color) with preferred shape. Shapes include (coffin, taper...

show more

Full Set of Ombre Color/Glitter Acrylic

A ombre style acrylic full-set of preferred shape. Shapes include (coffin, tapered square, square, almond, ova...

show more

Full Set of Multi Style Color/Glitter Acrylic

A multi style acrylic full-set of preferred shape. Shapes include (coffin, tapered square, square, almond, ova...

show more

Full Set of Specialty French Style Acrylic

A french style acrylic full-set of preferred shape. Shapes include (coffin, tapered square, square, almond, ov...

show more

---

Fill Ins

Fill In on Solid/Glitter Acrylic

A color/glitter acrylic fill on new nail growth with current shape. Gel topcoat included in service. Art (crys...

show more

Fill In on Clear Acrylic with Gel Polish

This fill includes removing old gel polish, filing with a clear acrylic on new nail growth with a fresh gel po...

show more

Fill In on Ombre Color/Glitter Acrylic

A color/glitter ombre acrylic fill on new nail growth with current shape. Ombre style of nail will be balanced...

show more

Fill In of Multi Style Color/Glitter Acrylic

A color/glitter multi design fill on new nail growth with current shape. Fill In with multi style will be appl...

show more

Fill In on Specialty French Style Acrylic

A french style acrylic fill on new nail growth with current shape. French style of nail will be balanced again...

show more

---

Removal

Full Acrylic Nail Removal

Acrylic nails will be carefully trimmed down, acrylic thinned out; then safely removed in acetone. Acrylic na...

show more

---

Nail Art Add Ons

Specialty Encapsulated Art

Specialty encapsulated art starts at $7.00 per nail. Encapsulated art is when nail art designs are applied ins...

show more

Crystal Small Embellishment Design

This design is $4.00 per nail. This includes delicate crystals and other embellishments pieced together to mak...

show more

Crystal Medium Cluster Size Embellishment

This design is $8.00 per nail. This includes a larger cluster crystals and other embellishments pieced togethe...

show more

Crystal Full Embellishment Design

This design is $15.00 per nail. This includes a full nail of crystals and other embellishments pieced together...

show more

Simple 3-D Art/Encapsulated 3-D Art

3-D designs start at $7.00 per nail. 3-D styles can include simple flowers on top of nail to 3-D flower design...

show more

Painted Art

Painted designs start at $4.00 per nail. Price goes up depending on how much detail and difficulty of design. ...

show more

Specialty Nail Art

Specialty art starts at $4.00 per nail. This includes foil effects, chrome, raw glitter)

---

Toes

Gel Polish On Toenails

This is an add on service for pedicures. Toenails will be finished in a high quality luxury gel polish.

Acrylic Toenails

Service starts at $8.00 per large toenail. Acrylic can be applied as an overlay on nail or a tip that will be ...

show more

---
See Our Work
No Photos Yet...
This business has no portfolio photos yet.
Reviews
Reviews are no joke! Booksy values authentic reviews and only verifies them if we know the reviewer has visited this business.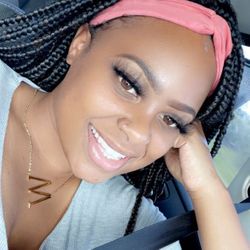 Fast, quick, clean and personable. I was sooo pleased to be in her chair. She was fun to talk to and did everything I asked for. You can tell she loves what she does....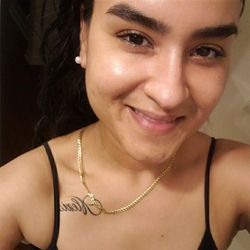 Highly recommend her I love my nails...
The best ladies around....
My nails are beautiful shaped and sexy ❤️❤️❤️❤️...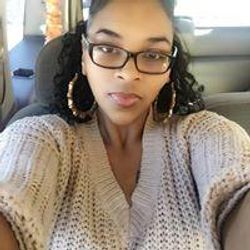 Mel never fails me with my nails!!! She is beyond talented and has such great energy!...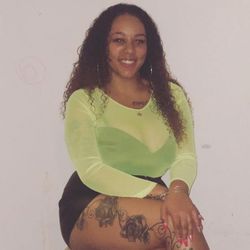 On point. Shaping was everything! Made sure I liked as she went on. Love love love my nails!...
Melissa was so personable and did a fantastic job with every aspect of my nails!...
From the Entrance to the End she was phenomenal I will most definitely and always be back. Thanks love...
She is the most creative, consistent, and professional nail technician out there. If you want bomb nails, whether you need a design imitated or want her to freestyle, Melissa is the one to go to. I've been going to her for years anytime I need a full...
Melissa is absolutely amazing!! Great quality products, clean and always professional....
My girl, Melissa, did her thang!! Always excellent service and amazing charismatic vibes. Thank you so much ma, you gifted....
The picture doesn't do them justice but I am in love with them. As always Mel slayed my nails!! Love her would recommend 100 %...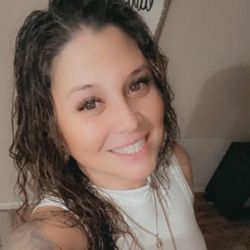 She's a beast and I love her work!!! She's stuck with me lol...
Awesome!! Worth every penny!!...
I was a 1st time customer in August! Which meant that I had to get a new full set, to have her do my nails, which I was ok with. I scheduled my next appointment for September 7, which happened to be Labor Day! Melissa did notify me that she was "sic...
She was super welcoming and friendly! 10/10 would recommend 😁😁...
Literally the best nail tech! My nails are always flawless 😊...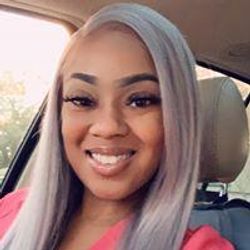 Awesome experience...Melissa is great..I had a vision she executed it just as I envisioned...I highly recommend her......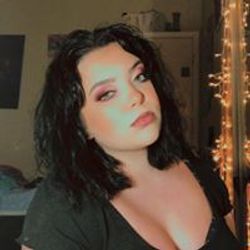 Over all very amazing it was very chill and Melissa did a amazing!!! Job on my cousin her nails were beautiful highly recommend it's worth going....