Beauty By Bamb
43535 Gadsden Ave. Ste #C, Lancaster, 93534
Beauty By Bamb
43535 Gadsden Ave. Ste #C, Lancaster, 93534
---
Popular Services

Adult cuts ages 13 & up

All evens, tapers and fades. Hair must be clean or you will be charged extra for a wash!

Starter Locs

Includes shampoo and starting of locs using comb coil method. Then placed under dryer to set. Prices are for l...

show more

Silk press

Shampoo, blowdry, and silk press n curl or Flat iron. IF YOUR HAIR IS longer than bottom of shoulder blades, b...

show more

---

A la carte

Additional length for kids 12 and under

Traveling service

Additional layer of cornrows for extensions

This is an add on to any extension braiding service. If you want more than 1 layer, you must book this accordi...

show more

Traveling service

Additional length for braid services

If your natural hair is past mid back, or you want the braids past bra strap length, book this option in conju...

show more

Traveling service

Blow-dry only

Traveling service

Blow-dry & style add on

Blow-dry and style add on to any color service. For flat iron or press, an additional 10$ will be added at the...

show more

Traveling service

---

Braids, and Twist

Braid down

4 braids straight back for wig installation

Traveling service

Jumbo Fulani/Tribal braids

Must come washed and blow dried. Price is for second layer of cornrows.

Traveling service

Fulani/Tribal braids

Must come washed and blow dried. Price is for second layer of cornrows

Traveling service

Fulani/Tribal braids with medium indies

Must come washed and blow dried. Comes with second layer of cornrows

Traveling service

Large lemonade braids

No minis, no special parting. Up to 10 braids.

Traveling service

---

Locs

Loc Maintenance

Includes shampoo, and retwist. Styling and color are additional charges. Above the shoulders book option 1, me...

show more

Loc maintenance over 80 loc count

Option 1: Above collar bone Option 2: above bra strap Option 3: above waist If you have major build up or seve...

show more

Loc consultation for instant locs or extensions

Consultation to determine loc extension or instant loc. For extensions: loc count and size, amount of locs nee...

show more

Loc extensions

This is the starting price for loc extensions. YOU MUST BOOK A CONSULTATION FIRST!!! LOC EXTENSION SERVICES MA...

show more

Loc styling barrel rolls or cornrows

Only for locs!! Must be booked with a loc retwist service

---

Consultations

Weddings & Special Event Makeup/Hair Consultation

Consultations for weddings, quinces, groups, family reunions, etc. Amount charged is for time. We will discuss...

show more

---

Hair coloring

Bleach soap cap

Lightner mixed with shampoo to gently lift the hair or remove previous color. This application does not lighte...

show more

Color Correction

Color correction including shampoo and blowdry. Must book and complete consultation prior to booking this serv...

show more

Color consultation

Consultation to determine natural hair level, assess hair integrity/porosity and scalp condition, and discuss ...

show more

---

Haircuts

Hot towel and razor shave

Facial shave only with razor and hot towel

Hair fiber enhancements

Hair fibers for hairline only $10, hairline and beard $15, head/ hairline&beard $25. Only last until you wipe ...

show more

Kids Cut ages 4-12

Haircuts for kids (ages 4-12) all evens, tapers, and fades. Hair must be clean or you will be charged extra fo...

show more

Adult cuts ages 13 & up

All evens, tapers and fades. Hair must be clean or you will be charged extra for a wash!

---

Kicking it with Kids 5-10

Children's Natural Cornrows

Includes straight back cornrows. Designs, mohawks, ponytails, multiple layers, updos, small feed ins are an ad...

show more

Traveling service

Girls Relaxer retouch

Includes replaxer retouch up 2" of newgrowth and Shampoo only.

Traveling service

Girls Silk Press

Children 10 and under. Includes shampoo and blowdry. Additional charge according to length and texture.

Kids large Plats/ individuals on natural hair

Must come washed and blow dried or will be charged additional. This price is for hair above shoulders. Longer ...

show more

Traveling service

---

Macho Men

Beard Care

Includes facial lineup including razor, beard shampoo with deep beard Scrub and oil, and trim down/shape up.

Beard only

Beard lineup and trim only

Ingrown hair extraction

Includes removal of ingrown facial hairs and includes facial cleansing, hot towel treatment, and mini facial m...

show more

Men's texturizer

S curl with shampoo and styled with gel. This is not a gheri curl!!! Short hair (3-4") is option 1, longer hai...

show more

---

Mobile/Holiday/After Hours Fees

After Hours Appointment Fees

Traveling service

Mobile haircuts not including fee

Includes haircut, facial lineup and shave, and fiber enhancements on all cuts unless specified. (No discount f...

show more

Traveling service

Beard only service

Facial lineup up and beard trim including straight razor lineup. Spray, dye or fibers are NOT INCLUDED. Must B...

show more

Traveling service

Holiday/ mobile Service Fee

Traveling service

Mobile fee Lancaster

Up to 40th East o 40th west between I and L.

Traveling service

---

Makeup

Everyday Makeup

Lashes, foils, glitter, long wear, bridal and special occasion are additional charge. Everyday Makeup includes...

show more

Traveling service

---

Treatments

Deep conditioning treatment

Hot oil treatment

Shampoo and hot oil treatment

Scalp treatment

Brushing at the scalp to remove dandruff. Cholesterol treatment and Shampoo and condition using peppermint alo...

show more

Olaplex treatment

Hair restoration treatment using olaplex.

---

Waxing

Brow waxing

Brow waxing and clean up using razor and/or tweezers.

Facial waxing

Lip, brows, chin and cheeks

---

Women's World (ages 11 &up)

Women's texturizer

Texturizer ("s curl") for women with short hair. This is NOT a Gheri curl. Includes shampoo and styling with g...

show more

Traveling service

Quick Weave

Cut and certain styling is additional. Must book pre-weave shampoo service in Conjunction.

Traveling service

Fusion Extension Removal

Traveling service

Sleek Ponytail

Shampoo, blowdry, flatiron and sew in ponytail

Traveling service

Silk press

Shampoo, blowdry, and silk press n curl or Flat iron. IF YOUR HAIR IS longer than bottom of shoulder blades, b...

show more

---
Venue Health and Safety Rules
Reviews
Reviews are no joke! Booksy values authentic reviews and only verifies them if we know the reviewer has visited this business.
Always on time and professional....
Sis cuts are always on point!!...
Beauty By Bamb
😍😍😍 thank you
Great hair style will definitely do you right !!...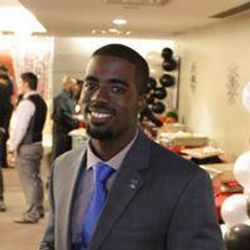 Always a great experience when Bamb does my hair. First time doing the mobile service. On time, quick, and the design was great! Her freestyle braid designs are better than anything I can imagine. Thanks Bamb! Booking another appointment right now 😅...
Always professional always on time and always cuts my son hair perfectly...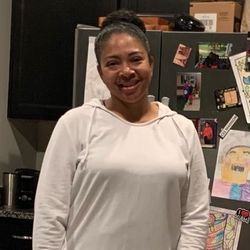 BAM was on time, very informative about the upkeep of my sons hair, feeling of the ole school barber shop delivered to my home (straight laughs and a good time). I travel over 3k miles for my son to see her she is that how awesome she is....
Good customer service, I'll be definitely coming back I love my eyebrows. Thanks you girl I'll be back...
My hair feels so soft and silky after my shampoo and blow-dry...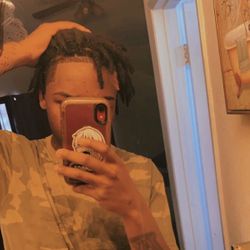 Most Definitely will be returning to her from now on....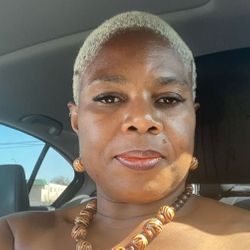 Love work ethics and very professional and great personality!...
Good experience clean and safe good vibe...
The service was great! Bam was really helpful and informative and she did great working on my hair. I'll definitely be going back for work on my locs...
Probably got my hair done for about the 6 or 7th time by Bam. She always does a wonderful job....
Communication was the best from scheduling to the end of the appointment. My son loves his hair and he looks older (his age) now. Did an amazing job. Will be scheduling again next time we're in the area. Thanks you...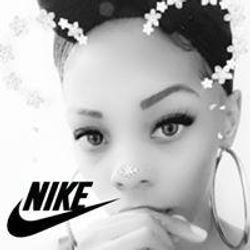 Has been great for the last 6 or 7 yrs of my experience...awesome woman...