Valid Touch
599 river st, Troy, 12180
Valid Touch
599 river st, Troy, 12180
---
May 2021 HAIR JOURNEY Sign Up

May 2021 Hair Journey Sign UP

---

KNOTLESS BOX BRAIDS 🔺parts xtra $25

Small Knotless (waist length)

Hair included **BUTT LENGTH +150 **THIGH LENGTH + ...

more

SMedium knotless Waist length

Hair included **BUTT LENGTH +$100 **THIGH LENGTH...

more

Medium Reg Knotless (waist length)

Hair included **BUTT LENGTH +$100 **THIGH LENGTH ...

more

Large Knotless (waist length)

HAIR INCLUDED **BUTT LENGTH +$100 **THIGH LENGTH ...

more

RETOUCH

Retouch consists of washing braids and retouch per...

more

Small Knotless Curly Bob

Only Braiding hair is included **CLIENT Must purc...

more

---

PARTING ON ALL BOX BRAIDS & Curly Ends

CURLY Ends PLEASE READ

This service requires extra time so please be advi...

more

---

Weaves

sew in with closure

Closure must be dropped off 24 hours before appoin...

more

---

🦋FAUX LOCS (Crochet🧶 The Valid Way)

SHOULDER 🦋locs

Not the actual time length HAIR NOT INCLUDED

more

36 inch Faux Locs

Not the actual time HAIR Included no SAME DAY APP...

more

54 inch Faux Locs (ankle length)

Hair is INCLUDED NO SAME DAY APPOINTMENT

more

---

🌽 Cornrows 2 layers/Fulani

STITCH BRAID $20 per Cornrow

$20 a braid (even amount of braids (4-6-8)if your ...

more

Small 2 layer Cornrow

Add $20 IF CURLY HAIR IS TO BE ADDED

more

Med 2 layers Cornrows

Add $20 IF CURLY HAIR IS TO BE ADDED

more

Small Cornrows into Ponytail

If bohemian add $20 to the total service

more

---

Braiding Classes/ *must bring mannequin*

Knotless 1 on 1

Must have mannequin must know how to already box b...

more

bleaching & plucking closure

WIG Making & INSTALL

HAND STITCH ONLY *** no sewing machine they are a ...

more

Cornrow 1st

I will do a 1 on 1 class with you

more

FEEDING BRAIDS

Will teach you 1 on 1 how to feed in hair

more

STITCH BRAID

1 on 1 class with me

more

---

Faux Locs Over Old Braids

---
Reviews
Reviews are no joke! Booksy values authentic reviews and only verifies them if we know the reviewer has visited this business.
My experience with Mary was fantastic! It was my first time getting braids, and they came out perfect! She was gentle with my hair and always made sure I was comfortable....
Valid Touch
I'm glad you enjoyed your experience
She was amazing , learn a lot of new things , I didn't deflect anything while doing my hair thats so good she is & I love my hair 🥰 definitely doing my hair with her again !!...
Valid Touch
I'm glad I was able to give you what you wanted
Thank you so much! This was a great experience with a gentle braider. I didn't feel a thing. The results are fabulous. I will definitely be a return customer. Can you say slayedddddd??!!! The Valid way is the only way!...
It was a clean and positive environment. I learned so much while getting slayed. I can't wait til the next time to get my hair done such positive energy!!!!!...
Valid Touch
Positive vibes and high VIBRATIONS
I feel like I invested in myself. Mari is very detailed but most of all VERY patient.... It was very difficult for me to learn at first but due to her encouragement I actually learned how to feed in a braid. She is definitely one of the best braide...
Valid Touch
It was a very rewarding experience to be able to see you learn something new, and the fact that you were so confident after just one session to drop your mannequin and tackle a real life client speaks volumes 🥰 keep going
LOVE MY hair nice and lightweight. Mari has LOTS of knowledge. Great conversation, very talented and takes Pride in what she does. I left Mari feeling myself. I will be back Thank you...
Absolutely loveee my hair!! I hadn't had braids in 4yrs due to Alopecia and I was so afraid to allow someone to do my hair. I was referred to Mari as she is known as THE SCALP HEALER! She definitely lived up to her name, and the process was painless!...
Knotless Periodddtt 🤏🏾...
Mari thank you for an awesome experience. I love my hair and my kids do too. Thank you for making me feel better about myself again. Thank you for great adult conversation. I'll be seeing you soon....
Valid Touch
You're very welcome 😊
Great experience. Felt very comfortable. Loooovvveee my hair so much!!...
Valid Touch
I'm glad I was able to give you a nice comfortable experience
I'm so glad I found her. She did an amazing job! Great conversation. It didn't take long and they came out nice and neat. I definitely recommend her. She also cares about taking care of your natural hair....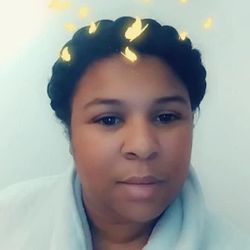 Best to ever do it...
Mari is a magician with her hands. I recommend her to anyone that is looking for professional service with genuine care. She doesn't just do your hair she teaches you how to care for it moving forward. She is also kind and treats you like family. I...
Valid Touch
💫✨awwww thank you
Hair came out so neat, and perfect. I like the way she braids my hair without it hurting. I feel like these braids will last a while.❤️🙌...
Great atmosphere, professional, clean, did a wonderful job love my hair. Quick and efficient...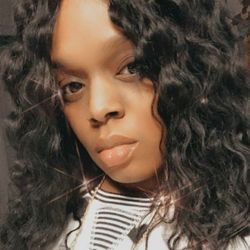 My daughter loves her hair ❤... Great service!...
Valid Touch
my little VALIDS😘🥰
I love my hair! The atmosphere was great! Thank you! I'll be back again!...
I loveeeee the way my hair came out. Exactly what I wanted. The service was great and she is a very friendly person. I definitely recommend booking with her. She also gave me very good hair care tips, as well as clipped my ends for me....
Valid Touch
Thanks you love
It was awesome very professional gave me great hair tools...
Once again she took good care of me my hair looks wonderful as usual very professional very kind person can't wait to get my hair done again thank you so much Mari...