I AM ME BARBERSHOP
851 A Main St, Hackensack, 07601
I AM ME BARBERSHOP
851 A Main St, Hackensack, 07601
---
Popular Services

ONLY MEN FULL HAIRCUTS ANY STYLE CUT

INCLUDING EYEBROWS/ BEARD/ GOATEE WITH HAIR ENHANC...

more

ALL KID'S FULL HAIR CUTS ANY TYPE

---

Additional Services

Hot Steam Facial

Hot Steam Facial wash facial scrub then facial reh...

more

SAME HOUSEHOLD CUTS 1-2 CLIENTS

SAME HOUSEHOLD CUTS 3-4 CLIENTS

This service is for clients that may have from 2 t...

more

---

🤴🏾👸🏽services 💇🏾‍♀️💇🏾‍♂️ 13⬇️

ALL KID'S FULL HAIR CUTS ANY TYPE

KID'S FULL HAIRCUTS WITH DESIGNS

---

🤴🏾👸🏽 Services 💇🏾‍♂️💇🏾‍♀️14 ⬆️

ONLY WOMEN FULL CUTZ ANY STYLE

WITH HAIR ENHANCEMENTS +$20

more

ONLY MEN FULL HAIRCUTS ANY STYLE CUT

INCLUDING EYEBROWS/ BEARD/ GOATEE WITH HAIR ENHANC...

more

MEN/WOMEN HAIRCUTS WITH DESIGNS

FULL HAIRCUTS WITH BLEACHING / COLORING

This service the color is $60 if need hair cut the...

more

---

Michelle's Locs

Loc Retwist

If need Shampoo/Conditioning with service or scalp...

more

Retwist and Style Locs

If need Shampoo/Conditioning with service or scalp...

more

Starter Locs - Interlocking with needle

If need shampooed and conditioning or treatment is...

more

Insta locs

Depending on length of hair and style wanted price...

more

---

Crochets By Mi (Rashmi)

Shampoo, Conditioner & Blow Dry

Shampoo, Deep Conditioner & Blow Dry

Crochet Braids Take Down

Consists of the removal of the crochet hair or fau...

more

Girls Braids With Natural Hair (Ages 3-12)

Kids styles are for children under the age of 12. ...

more

Boys Braids (Ages 3-12) - Styles Vary

Price is for basic cornrows. Designs or individual...

more

Men's Braids

Price is for basic cornrows. Designs or individual...

more

Knotless Braids or Individual Faux Locs Take Down

Consists of the removal of braids or individual fa...

more

Girls Braids With Added Hair (Hair Provided)

Perm Rod Set (Includes Wash)

Perm Rod Set (With Deep Conditioner)

Basic Crochet Braid Install (Hair Not Included)

Consists of one parting space

more

Crochet Faux Locs, Passion, Spring or Bomb Twists

Fully Crocheted. Hair Not Included.

more

Spring Twists Medium (Hair Provided)

Hair is provided. Please let me know what color yo...

more

Faux Locs With Individuals In Front

Crocheted with individuals in the front. Hair Not ...

more

Versatile Crochet Install (Hair Not Included)

Consists of several parting spaces

more

360 Crochet Braids Install (Hair Not Included)

Consists of several parting spaces, plus the abili...

more

Individual Faux or Soft Locs (Hair Not Provided)

Individually installed pre-twisted locs

more

Butterfly Locs (Hair Provided)

Hair Is Provided. Please let me know what color or...

more

Spring Twists Small (Hair Provided)

Hair is provided. Please let me know what color o...

more

Knotless Braids Small (Hair Provided)

Hair is provided. Please let me know what color y...

more

Knotless Braids Medium (Hair Provided)

Hair is provided. Please let me know what color y...

more

Knotless Braids Large (Hair Provided)

Hair is provided. Please let me know what color yo...

more

Kids Knotless Braids Small (Hair Provided)

Hair Provided. Please Let Me Know What Color Or T...

more

Kids Knotless Braids Medium (Hair Provided)

Hair Provided. Please Let Me Know What Color Or Th...

more

Kids Knotless Braids Large

Hair Provided. Please Let Me Know What Color Or Th...

more

---

Ma Della

Loc Retwist

Price may go up depending on length of hair and if...

more

Loc retwist with style

Price may change depending on length of hair

more

---
Venue Health and Safety Rules
Reviews
Reviews are no joke! Booksy values authentic reviews and only verifies them if we know the reviewer has visited this business.
Awesome. Got exactly what I described. My NEW BARBER....RAH THE BAREBE. Check'em out,he got you all day!! Round & on point....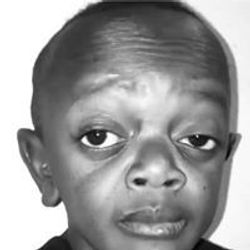 Bought me back to life with the facial 💯💯💯💯...
They make you feel like family when you're here. Never rushes your cut and always sharp. And theres always a fun atmosphere in the shop: you won't leave without having a good laugh....
What a great experience. The location is perfect for me. The ENTIRE shop felt like I've been there before. It was super inviting and Mi was just sooo kind. Understood what I wanted and did the best thing for me. She was amazing did great with my...
If your looking for a great braider with patience for your childs hair book her she is amazing!...
Rashmi was awesome! Definitely recommend her for braids...
Family atmosphere! Makes you feel right at home and I completely trusted him with my child's haircut THANK YOU...
Very nice place and caring people there l like that barber he is the best...
There is no one else I'd trust with my sons hair! Always consistent and patient I love I AM ME Barbershop!...
Amazing service, quick, clean, and neat....
As always Rah gets you right. He's a family man and a professional. Best of both worlds. He always take care of home too!...
Great service and quality cuts...