Raw Sugar Nails
67-114 Kealohanui St, Waialua, 96791
Raw Sugar Nails
67-114 Kealohanui St, Waialua, 96791
---
Popular Services

Basic Pick Me Up

Citrus mimosa foot soak + shape + cuticle work + dry skin buff + sugar scrub + massage + polish

Signature Power Gel

2 to 5 weeks wear ​ Signature Nail Prep + Strength ​ Power adhesion, no cutting of cuticle, signature nail pre...

show more

Classic Me Time

Citrus mimosa foot soak + shape + cuticle work + callus buff + sugar scrub + massage + foot butter + polish

---

Signature Gel Manicure

Signature Power Gel

2 to 5 weeks wear ​ Signature Nail Prep + Strength ​ Power adhesion, no cutting of cuticle, signature nail pre...

show more

Signature Mega Super Strength Gel

3-6 weeks wear. Edge to edge color. Thin flexibility and strength without bulkiness. 100% soak off. A Health...

show more

Signature Power Gel + Removal

2 to 5 weeks wear ​ Gel Removal + Signature Nail Prep + Strength ​ Power adhesion, no cutting of cuticle, sign...

show more

Mid-Mani Refresh for Signature Power Gel

Life extension on only a Raw Sugar Signature Power Gel mani. Light dry nail prep, buff and re-seal edges, Lu...

show more

Mid Mani Refresh + Nail Art

Life extension on Super Mega Strength gel mani. Light dry nail prep, buff and re-seal edges and Nail Art. Lux...

show more

Mid-Mani Refresh for Super Mega Strength Gel

Life extension on Signature Super Mega Strength Gel and Gel Extensions. Light dry nail prep, buff, rebalance ...

show more

---

Pedicure

Basic Pick Me Up

Citrus mimosa foot soak + shape + cuticle work + dry skin buff + sugar scrub + massage + polish

Classic Me Time

Citrus mimosa foot soak + shape + cuticle work + callus buff + sugar scrub + massage + foot butter + polish

Pedi of Youth

Bring your feet back to its natural softness without cutting or scraping Urea soak + shape + cuticle work +...

show more

Add-on: Gel Polish

Add-on Gel Polish for toes.

---

Manicure

Chipped Gel Repair

1 chipped gel polish on natural nail

Raw Sugar Total Rehab

3 to 5 weeks​ ​ Total rehab and clean up​ of traumatized skin: Signature Dry Nail Prep from finger nail to sec...

show more

Acrylic or Hard Gel Removal

File & Soak off acrylic nail removal Or File off hard gel removal

Gel Removal

Soak off gel removal, reshape + buff

---

Gel Extension

Gel Extension + Nail Art

Signature Gel Extension + Nail Art + rejuvenating anti-age hand treatment Hand treatment includes a hand seru...

show more

Gel Extensions

Signature Gel Extension + rejuvenating anti-age hand treatment Hand treatment includes a hand serum, Luxe han...

show more

Gel Extension + REMOVAL

Gel removal + Signature Gel Extension + rejuvenating anti-age hand treatment Hand treatment includes a hand s...

show more

---
Venue Health and Safety Rules
Reviews
Reviews are no joke! Booksy values authentic reviews and only verifies them if we know the reviewer has visited this business.
Neat! Tidy! Cute space! Beautiful nails and a VERY knowledgeable technician!...
Nicole is the best of the best! Perfect nails every time! Her work is flawless, lasts FOREVER, and does not damage your nails. Ever since I've been going to her my nails have been stronger and healthier than ever before. Always takes it to the next l...
Loved it! Nicole was amazing and I learned so many new things about nails and keeping them healthy. Her place is very clean and cozy. She gave me the best pedicure! Definitely going back any time I'm in Hawaii. I wish we had someone like her back hom...
Loved it! Service was amazing...will definitely be going back!...
Best manicure ever! I didn't know how a manicure could take 2 hrs until I met Nicole. Nicole's knowledge and attention to detail are evident, and she takes her time and gives a superb manicure. I also had a pedicure and thoroughly enjoyed it. Will be...
She great and does a great job on nails!...
This was my first visit with Nicole & it was absolutely incredible! I've never had a manicure that was so detailed and beautiful. Nicole took her time and explained every step and honestly taught me more about my nails than I knew possible. She's ext...
Really unique and awesome experience ! Can't wait for my next appointment ❤️...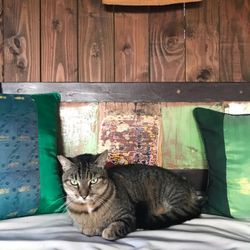 Love the space and the vibes ♥️💕🤙🏽...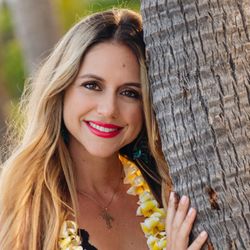 Love getting my nails done with Nicole. Beautiful colors and always a perfect & detailed manicure....
Nicole is always the best! My hands and feet look and fell amazing! I cannot trust anyone else with my nails :):)...
The best nail tech I've ever met and I've done my nails all over the world....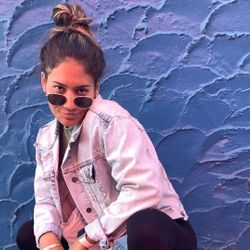 The only place I'll get my nails done! Nicole always does an amazing job!! 100% worth the drive....
Very good environment. The shop was incredibly cute on the inside, and Nicole is really kind and easy to talk to. The pedicure felt amazing. I left incredibly relaxed....
Loved everything about my service and my time spent with Nicole!...
Raw Sugar Nails is the best!! Nicole does the most amazing and creative manicures ever... my nails turn out beautiful every time. She's super professional and her spot is so sanitary and well ventilated. Best nail experience!!...
So happy to have amazing nails on the North Shore!! Nicole is so talented and I'm excited to be a regular client at her sweet little spot!...
Great work and a nice clean relaxing environment ❤️...