Brennan's Barber Shop and Shave Parlor
52 Park Avenue West, Mansfield, 44902
Brennan's Barber Shop and Shave Parlor
52 Park Avenue West, Mansfield, 44902
---
Popular Services

Haircut (With Kenney)

Haircut, Razor Lineup & Hot Towel Head, Neck, and Shoulder Massage.

Haircut (With Dylan)

Haircut, Razor Lineup & Hot Towel Head, Neck, and Shoulder Massage.

Haircut (With Isaac)

Haircut, Razor Lineup & Hot Towel Head, Neck, and Shoulder Massage.

---

Brennan (Owner/Barber)

Haircut (With Brennan)

Haircut, Razor Lineup & Hot Towel Head, Neck, and Shoulder Massage.

Haircut & Beard Trim (With Brennan)

Haircut, Beard Trim, Razor Lineup & Hot Towel Head, Neck, and Shoulder Massage.

Executive Face Shave (With Brennan)

Face Shave with Multiple Hot Steam Towels, Hot Steam Machine, Pre-Shave Oil, Facial using a Cleansing Cream, E...

show more

Haircut & Shampoo (With Brennan)

Haircut, Razor Lineup & Hot Towel Head, Neck, and Shoulder Massage. Finished with a Shampoo & Style

Haircut/Beard Trim & Shampoo (With Brennan)

Haircut, Beard Trim, Razor Lineup & Hot Towel Head, Neck, and Shoulder Massage Finished with a Shampoo & Style

Face Shave (With Brennan)

Face Shave, Multiple Hot Steam Towels & Head, Neck, and Shoulder Massage.

Haircut & Design (With Brennan)

Haircut, Design, Razor Lineup & Hot Towel Head, Neck, and Shoulder Massage.

Head Shave (With Brennan)

Head Shave, Multiple Hot Steam Towels & Hot Towel Head, Neck, and Shoulder Massage.

Beard Trim (With Brennan)

Beard Trim, Razor Lineup & Hot Towel Head, Neck, and Shoulder Massage.

---

Kenney (Barber)

Haircut (With Kenney)

Haircut, Razor Lineup & Hot Towel Head, Neck, and Shoulder Massage.

Haircut & Beard Trim (With Kenney)

Haircut, Beard Trim, Razor Lineup & Hot Towel Head, Neck, and Shoulder Massage.

Face Shave (With Kenney)

Face Shave, Multiple Hot Steam Towels & Head, Neck, and Shoulder Massage.

Head Shave (With Kenney)

Head Shave, Multiple Hot Steam Towels & Hot Towel Head, Neck, and Shoulder Massage.

Beard Trim (With Kenney)

Beard Trim, Razor Lineup & Hot Towel Head, Neck, and Shoulder Massage.

---

Isaac (Barber)

Haircut (With Isaac)

Haircut, Razor Lineup & Hot Towel Head, Neck, and Shoulder Massage.

Haircut & Beard Trim (With Isaac)

Haircut, Beard Trim, Razor Lineup & Hot Towel Head, Neck, and Shoulder Massage.

Head Shave (With Isaac)

Head Shave, Multiple Hot Steam Towels & Hot Towel Head, Neck, and Shoulder Massage.

Beard Trim (With Isaac)

Beard Trim, Razor Lineup & Hot Towel Head, Neck, and Shoulder Massage.

---

Chaz (Barber)

Haircut (With Chaz)

Haircut, Razor Lineup & Hot Towel Head, Neck, and Shoulder Massage.

Haircut & Beard Trim (With Chaz)

Haircut, Beard Trim, Razor Lineup & Hot Towel Head, Neck, and Shoulder Massage.

Face Shave (With Chaz)

Face Shave, Multiple Hot Steam Towels & Head, Neck, and Shoulder Massage.

Beard Trim (With Chaz)

Beard Trim, Razor Lineup & Hot Towel Head, Neck, and Shoulder Massage.

Head Shave (With Chaz)

Head Shave, Multiple Hot Steam Towels & Hot Towel Head, Neck, and Shoulder Massage.

---

Dylan (Barber)

Haircut (With Dylan)

Haircut, Razor Lineup & Hot Towel Head, Neck, and Shoulder Massage.

Haircut & Beard Trim (With Dylan)

Haircut, Beard Trim, Razor Lineup & Hot Towel Head, Neck, and Shoulder Massage.

Face shave (With Dylan)

Face Shave, Multiple Hot Steam Towels & Head, Neck, and Shoulder Massage.

Head Shave (With Dylan)

Head Shave, Multiple Hot Steam Towels & Hot Towel Head, Neck, and Shoulder Massage.

Beard Trim

Beard Trim, Razor Lineup & Hot Towel Head, Neck, and Shoulder Massage.

---

Corina (Barber)

Haircut

Haircut, Razor Lineup & Hot Towel Head, Neck, and Shoulder Massage.

Haircut/Beard Trim

Haircut, Beard Trim, Razor Lineup & Hot Towel Head, Neck, and Shoulder Massage.

Haircut With Design

Haircut, Design, Razor Lineup & Hot Towel Head, Neck, and Shoulder Massage.

---

Mariah (Stylist)

The Royal Pedicure Experience

Advanced Luxury level pedicure in a Special bath blend: Cuticle care, Toenail trim, Callus removal, Sugar scr...

show more

The Pedicure Experience Worth Talking About

Intermediate level pedicure in a Special bath blend with: Cuticle care, Toenail trim, Callus removal, Sugar s...

show more

Brennan's Basic Pedicure

Entry level pedicure in a Special bath blend with: Cuticle care, Toenail trim, Callus removal, Sugar scrub ma...

show more

Basic Manicure

Our basic manicure includes nail trimming, shaping, buffing, cuticle care & conditioning followed by a therape...

show more

---
Venue Health and Safety Rules
Reviews
Reviews are no joke! Booksy values authentic reviews and only verifies them if we know the reviewer has visited this business.
Brennan-Kenny-Chaz-Isaac-Dylan no matter who it is, will have you looking fresh 24/8! Highly recommend this shop and atmosphere! #Holygrailgrooming...
Kenny was awesome with my 2 youngest boys! He's always checking with them to make sure they're comfortable. Plus, hes just a genuine nice guy! My wife also had Mariah for the royal pedicure. At first, she wasn't really convinced about going to a men'...
Takes his time and does a good job...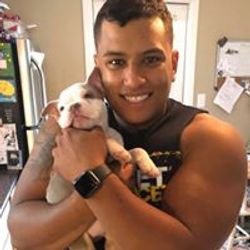 Excellent service and Chaz always gets my hair exactly how I want it. Great atmosphere as well. Will not be going anywhere else anytime soon....
Always a great experience worth talking about!...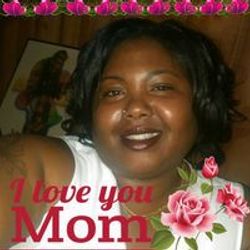 Staff was very friendly and I'll be back in 2 weeks !!!...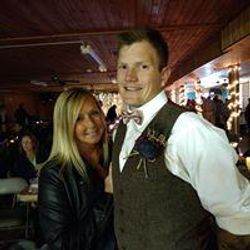 Dylan is top notch always professional and willing. If your looking for a great barber look no further...
Always an experience worth talking about! Always great haircuts and conversations!...
Dylan is always great!!...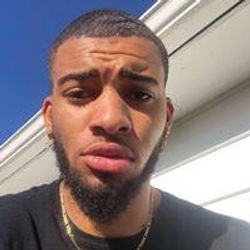 Best barber in Mansfield...
Best haircuts in Ohio hands down 💯...
The only place to get a cut and trim!!!...
Thanks for the great haircut and good conversation....
Great customer service as always...
Brennan's Barber Shop and Shave Parlor