Divine Trinity Hair Salon
8220 Ritchie Highway, Unite 2, Pasadena, 21122
Divine Trinity Hair Salon
8220 Ritchie Highway, Unite 2, Pasadena, 21122
---
Hair extensions

Please Call before Booking for more accurate availability.

Box braids

Please Call before Booking for more accurate availability

Marley twist

Please Call before Booking for more accurate availability

Crochet braids

Please Call before Booking for more accurate availability

Micro braids

Please Call before Booking for more accurate availability

Single application color

Please Call before Booking for more accurate availability

Men's cut

Please Call before Booking for more accurate availability

Women's cut

Please Call before Booking for more accurate availability

Keratin treatment (express )

Please Call before Booking for more accurate availability

Natural hair styles

Please Call before Booking for more accurate availability

Waxing

Please Call before Booking for more accurate availability

Blow-out

Please Call before Booking for more accurate availability

Goddess braids

Please Call before Booking for more accurate availability

Fedding braids

Please Call before Booking for more accurate availability

Full Weave extensions

Please Call before Booking for more accurate availability

STS treatment

Please Call before Booking for more accurate availability

Shampoo and style

Please Call before Booking for more accurate availability

Deep treatments

Please Call before Booking for more accurate availability

Fusion extension

Please Call before Booking for more accurate availability

Beaded weave extension

Please Call before Booking for more accurate availability

Frontal install

Please Call before Booking for more accurate availability

Malaysian install

Please Call before Booking for more accurate availability

Special occasion design

Please Call before Booking for more accurate availability

Basic up do

Please Call before Booking for more accurate availability

Flat iron

Please Call before Booking for more accurate availability

Kid's hair cut

Please Call before Booking for more accurate availability

Wet set

Please Call before Booking for more accurate availability

Finger waves

Please Call before Booking for more accurate availability

Wrap and curl

Please Call before Booking for more accurate availability

Relaxer

Please Call before Booking for more accurate availability

Relaxer edge touch up

Please Call before Booking for more accurate availability

Relaxer touch up

Please Call before Booking for more accurate availability

Keratin treatment

Please Call before Booking for more accurate availability

Design essential smoothing treatment

Please Call before Booking for more accurate availability

Permanent waves

Please Call before Booking for more accurate availability

Permanent hair straightening

Please Call before Booking for more accurate availability

Brazilian blow out

Please Call before Booking for more accurate availability

Leisure curls

Please Call before Booking for more accurate availability

Dreadlocks (start up)

Please Call before Booking for more accurate availability

Interlock

Please Call before Booking for more accurate availability

Lock Attachment

Please Call before Booking for more accurate availability

Palm Rolling Locks

Please Call before Booking for more accurate availability

Dreadlocks Maintenance

Please Call before Booking for more accurate availability

Afros

Please Call before Booking for more accurate availability

Twist Out

Please Call before Booking for more accurate availability

Flexi Rod Set

Please Call before Booking for more accurate availability

Two Strand Twists

Please Call before Booking for more accurate availability

Two Strands Flat Twists

Please Call before Booking for more accurate availability

Gel Twist

Please Call before Booking for more accurate availability

Natural Cornrows

Please Call before Booking for more accurate availability

Kid's design cornrows

Please Call before Booking for more accurate availability

Kid's cornrows

Please Call before Booking for more accurate availability

Single Application color

Please Call before Booking for more accurate availability

Full Highlights

Please Call before Booking for more accurate availability

Partial Highlights

Please Call before Booking for more accurate availability

Double Dimension color

Please Call before Booking for more accurate availability

Touch of Color

Please Call before Booking for more accurate availability

City Lights Package

Including Deep treatment and styling

Highlights and Lowlights

Please Call before Booking for more accurate availability

Luxury Color Package

Please Call before Booking for more accurate availability

Balayage

Please Call before Booking for more accurate availability

Ombré

Please Call before Booking for more accurate availability

Ear to ear gray coverage

Please Call before Booking for more accurate availability

Men Executive Color

Please Call before Booking for more accurate availability

Marley Twists

Please Call before Booking for more accurate availability

Dreadlocks extensions

Please Call before Booking for more accurate availability

Goddess Locks

Please Call before Booking for more accurate availability

Fluffy Twists

Please Call before Booking for more accurate availability

Kinky Twists

Please Call before Booking for more accurate availability

Cornrows Tree Braids

Please Call before Booking for more accurate availability

Feed-in Cornrows

Please Call before Booking for more accurate availability

Summer Braids

Please Call before Booking for more accurate availability

5-6 Goddess Cornrows

Please Call before Booking for more accurate availability

Zig Zag Cornrows

Please Call before Booking for more accurate availability

Fulani Braids

Please Call before Booking for more accurate availability

Lemonade Braids

Please Call before Booking for more accurate availability

Crown Braid

Please Call before Booking for more accurate availability

Senegalese Twists

Please Call before Booking for more accurate availability

Puffy Twists

Please Call before Booking for more accurate availability

Nubian Twists

Please Call before Booking for more accurate availability

Individual Tree Braids

Please Call before Booking for more accurate availability

Havana Twists

Please Call before Booking for more accurate availability

Creative design (prices are based on the style)

Please Call before Booking for more accurate availability

360 sew in Extensions

Please Call before Booking for more accurate availability

Brazilian Knot extensions

Please Call before Booking for more accurate availability

Fusion hair extensions (full head)

Please Call before Booking for more accurate availability

Fusion hair extensions (partial)

Please Call before Booking for more accurate availability

Clip in hair extensions

Please Call before Booking for more accurate availability

Tape in Hair extensions

Please Call before Booking for more accurate availability

In between sew in extensions

Beneficial for clients who desire little amount of length or volume. Maximum placement: 3 rows

Malaysian sew in

*No braids *No glue * your hair must be 6-8"/more Very healthy method of sew in extensions *this method is do...

show more

Custom made wig

Please Call before Booking for more accurate availability

Weave maintenance

Please Call before Booking for more accurate availability

Regular deep conditioning treatment

Please Call before Booking for more accurate availability

Intense Moisturizing treatment

Intense protein treatment

All natural Vitamins treatment

Mizani Hydration treatment

Mizani moisturizing treatment

Intense Repair Syntonics Botanical treatment

Super Rich Protein egg & avocado treatment

Egg yolks and hot Essencial oil treatment

Please Call before Booking for more accurate availability

Intense Raw Protein

Please Call before Booking for more accurate availability

Eyebrow waxing

*No double dipping *No cross Contamination Live healthy

Armpit waxing

$20 per armpit *No Double Dipping *No cross Contamination Live healthy

Full Arm waxing

*No Double Dipping *No cross Contamination Live healthy

Leg Waxing

*No Double Dipping *No cross Contamination Live healthy *$25 per leg

Upper /lower back waxing

*No Double Dipping *No cross Contamination Live healthy

Eyebrow Tinting

Please Call before Booking for more accurate availability

Individual eyelash extensions

Please Call before Booking for more accurate availability

Sisterlocks

Please Call before Booking for more accurate availability

---
Venue Health and Safety Rules
Reviews
Reviews are no joke! Booksy values authentic reviews and only verifies them if we know the reviewer has visited this business.
My mom's hair turned out fabulous. She hasn't been to a salon in years and Amy made this a great experience!!!...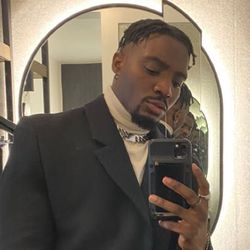 Awesome person and stylist...
LOOVE my hair ! Friendly atmosphere , attention to detail , a perfectionist .. definitely coming back ❤️...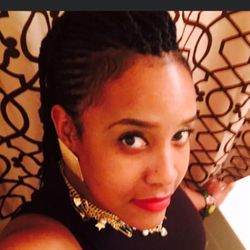 Very welcoming and friendly. I love my hair style....
Professional, friendly and takes pride in her work. I would recommend....
Divine Trinity Hair Salon