Savanna's Hands
1725 Carpenter Fletcher Road, Durham, 27713
Savanna's Hands
1725 Carpenter Fletcher Road, Durham, 27713
---
Popular Services

Savannas 's Silk Press

This service is similar to a blowout. (Shampoo included w| Scalp massage) Natural Silk press is done and curl...

show more

Deep Conditioning Treatment

30 min. dryer process of deep conditioning moisturizing and conditioning the hair shaft form dryness, heat d...

show more

Trim

Trimming a quarter of an inch of hair to removing dead ends and promote growth (relaxed or straight natural ha...

show more

---

Other Services

First time client consultation

During the consultation we will get an in-depth and personalized consultation designed to help us learn about ...

show more

Deluxe Consultations (consultation and style)

Deluxe includes shampoo, basic conditioner, blow dry, flatiron style. During consultation if other services ar...

show more

---

Savanna's Royal Experience

Savanna's Royal Silk Press

Looking to feel like Royalty? The Savanna's Royal Experience is what your looking for. Schedule your healthy ...

show more

Savanna's Royal Natural

Finally decided to embrace your curls? Savanna's Royal Natural is just what you need. Looking to do protective...

show more

---

Hairstyling Services (A La Carte)

Savannas 's Silk Press

This service is similar to a blowout. (Shampoo included w| Scalp massage) Natural Silk press is done and curl...

show more

Savanna's Curls (Silk Press w/ Curls)

This service is similar to a blowout. (Shampoo included w| Scalp massage) Natural Silk press is done and curl...

show more

Sleek/Slick Ponytail

This style is a great protective style. You will have to provide two packs of 100% human hair. Your hair will ...

show more

Natural Hair Protective Style

Natural protective style done with clients natural hair. Shampoo is included. If adding hair is required/ requ...

show more

Loc Re-Twist

Price will be determined based on hair length. This service includes an optional style. Shampoo is included.

---

Braiding Services

Feed In Braids

First time clients must have a consultation before scheduling this style. Base price is $75. Price increases ...

show more

Basic Braid-down with Wash house Experience

This service is for foundation braids only.. If your doing a sew-in or crochet and need a little help with the...

show more

Medium knotless braids (hair not included)

Large knotless braids (hair not included)

---

Hair Treatment Services

Savanna's Steamer

Savanna's Intensive Treatment is a deep conditioning system that delivers intense hydration and protection to...

show more

Savanna's Proplex Protein Treatment

Proplex Treatment stops breakage or shedding immediately.

Rosemary & Mint Scalp Treatment

This service helps removes dirt and debree, Heavy scalp manipulation (massage). Creates stimulation. Stimulate...

show more

Deep Conditioning Treatment

30 min. dryer process of deep conditioning moisturizing and conditioning the hair shaft form dryness, heat d...

show more

---

Savanna's Cuts

Natural Hair Trim

PLEASE COME WITH HAIR COMBED OUT BEFORE THE SERVICE. This process is done when your hair is still in its natur...

show more

Trim

Trimming a quarter of an inch of hair to removing dead ends and promote growth (relaxed or straight natural ha...

show more

---

Chemical Services

Partial Relaxer Retouch/ Texturizer

Virgin Relaxer

This service is provided to guest with No previously relaxed hair or that has more than 2-4inches of new growt...

show more

Relaxer Retouch

This service is provided to guest with previously relaxed hair. Your hair has to have no more than 2-4 inches...

show more

---

Hair Color

Color Consultation

Color Consultation 25 minutes during the consultation we will develop a personalized consultation designed to ...

show more

---

Savanna's Girls

Savanna's Braids/Twist

braided or twist style to maintain for 2-3 weeks (for children ages 5-12) shampoo and condition included

Savanna's Little Miss Royalty

Simple style done with child's natural hair.. not straighten. Ex. Perm rod set into a style, slick bun (ages 5...

show more

---

Extension Services

Savanna's Crochet (box braids,twist and more)

protective styling using crochet needle. full results lasts up to 6-8 weeks (you supply hair)

Savanna's Crochet

protective styling using crochet needle. full results lasts up to 6-8 weeks (you supply hair

Full Sew-in (no leave out)

Sew-in (Minimum leave out)

---
Venue Health and Safety Rules
Reviews
Reviews are no joke! Booksy values authentic reviews and only verifies them if we know the reviewer has visited this business.
Amazing! Very Professional! She gave great tips on what is/isn't good for my hair. The atmosphere was Clean & Cozy!...
Awesome service and my natural hair feels healthy and hydrated after the steam treatment....
One of the best professional hair care experiences I've ever had. I loved my style. LaTonya is such a sweet soul, and very skilled at what she does. I can't stress enough how much I would recommend her services. I would definitely book her now becaus...
Looking forward to next appointment!!...
She did an amazing job with my hair....
Latonya is the bomb my experience was awesome will be going back...
It's been years since I've been in a salon but so happy with my recent & 1st experience. Savanna's hands is such a relaxing & welcoming vibe. As a new NC resident I'm happy to have found this place. Latonya was absolutely AMAZING! In addition to work...
I found my hair home! I love that they were welcoming while practicing Covid safety measures. They were organized. My new stylist Latonya is the bomb and I just had a consultation done! I can't wait to have her work her magic on my head!...
She is the best. Very soft touch and gave me great recommendations on products....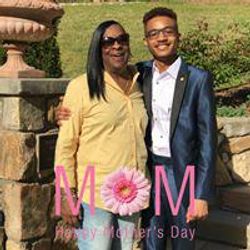 That's my girl! She's boom! She knows her stuff! Educated about hair and she loves what she does! #youcanbenext Book with Savanna Hands!...
Savanna's Hands
Aww! That you so much. To educate is my job.
Excellent service and beautiful environment comfortable and relaxing...
Savanna's Hands
Angela gals you enjoyed your service hope to see you again soon
My hair is so healthy and beautiful 😍...
Savanna's Hands
Angee thanks for coming hope to see you soon
A true professional! Very knowledgeable! My first time booking and she made me feel very comfortable in what to expect in the treatment of my hair! She's definitely my Stylist now! She's stuck with me!❤...
Savanna's Hands
🤣 thank you for giving Savanna's Hands a try!
Great job!!...
Savanna's Hands
Thank you Ms. Deborah!! Seen you soon!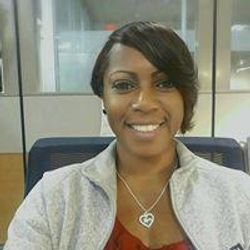 The baddest stylist ever! She takes great care of your hair! She is honest and will let you know what works or won't work for your hair care. If it's not the style for you, she will let you know. I've been with her ever since her classes at Paul Mi...
Savanna's Hands
Thank you Carrian for you loyalty and consistency. It's been a pleasure to have you at Savanna's Hands see you soon
This was my 1st appointment and definitely will not be my last. Covid precautions are definitely where it all began which made me instantly feel I made the right decision. LaTonya is very friendly and detailed about your hair and recommendations, you...
Savanna's Hands
Thank you Crystal! It was a pleasure meeting you and can't wait to get you back into the chair.
It's always a pleasure visiting Savanna's Hands! LaTonya is extremely down to earth and takes great pride in her work and the education she provides. The shop goes through great measures to exceed COVID-19 precautions and I'm like a kid in a candy st...
Savanna's Hands
Awwww!!! Thank you so much Clarice!!! This is why I love what I do. I'm able to share my love and passion for hair with people like you. See you soon. -LaTonya
My daughter loved her, and I love that she's interested in the health of her hair. She has new clients!...
Savanna's Hands
Thank you for trusting Savanna's Hands with your princess. See you soon!
Latonya gave me a great consultation and let me know exactly what she could do. She was very knowledgeable about natural hair. My hair looks great! Will definitely return....
Savanna's Hands
Thank you so much. The goal is to have each client. See you soon.