Untouchable Empire Unisex Salon
15758 Wyoming, Detroit, 48238
Untouchable Empire Unisex Salon
15758 Wyoming, Detroit, 48238
---
Popular Services

Wash. 🧼 Kids Hair Cut Ages 0 to 13

HOLIDAY PRICES: $40 Thanksgiving Eve Christmas Eve...

more

Men's Haircuts + Beard & 🧼 Wash

HOLIDAY PRICES: $50 Thanksgiving Eve/ Christmas Ev...

more

Wash. 🧼, Men Taper Haircut + Beard

If you do not have a beard then it will be $45. HO...

more

---

LP Master Barber Services

Teen hair line up with beard

Teen haircut ages 14-17, Wash. 🧼

Teen haircut with beard, Wash. 🧼,

Wash. 🧼, Men Taper Haircut + Beard

If you do not have a beard then it will be $45. HO...

more

Wash. 🧼 Taper & Line Up + Beard

If you do not have a beard then it will be $45. HO...

more

Wash. 🧼 Men Fade (any fade) + Beard

If you do not have a beard then it will be $45. HO...

more

Wash. 🧼Bald Head Electric Shaver+beard

If you do not have a beard then it will be $45. HO...

more

Wash. 🧼 The Throne Special

haircut + razor beard & hairline w/ natural lookin...

more

Hair line up NO BEARD

HOLIDAY PRICES: $25 Thanksgiving Eve/ Christmas Ev...

more

Wash. 🧼 Father & Son Haircuts

Taper haircuts ONLY no fades haircuts | HOLIDAY PR...

more

Wash. 🧼 Women Haircut

HOLIDAY PRICES: $55 Thanksgiving Eve/ Christmas Ev...

more

Wash. 🧼 Kids Hair Cut Ages 0 to 13

HOLIDAY PRICES: $40 Thanksgiving Eve Christmas Eve...

more

Wash. 🧼 Women plain Undercut back of head

HOLIDAY PRICES: $35 Thanksgiving Eve/ Christmas Ev...

more

Wash 🧼 Women Haircut + Design

HOLIDAY PRICES: $55 Thanksgiving Eve/ Christmas Ev...

more

Wash. 🧼Women Undercut Design back of head

HOLIDAY PRICES: $60 Thanksgiving Eve/ Christmas Ev...

more

Wash. 🧼 Kids haircuts with designs

Simple Designs and Parts... NO PICTURE DESIGNS ......

more

Kid haircut plus hair coloring service

HOLIDAY PRICES: $100 Thanksgiving Eve/Christmas Ev...

more

Men hair cut & color plus beard

HOLIDAY PRICES: $120 Thanksgiving Eve/ Christmas E...

more

Hairline AND Beard Enhancements

Wash. 🧼 Men Haircut + Design

More then a part. HOLIDAY PRICES: $75 Thanksgiving...

more

Kids Hair Line Up

HOLIDAY PRICES: $20 Thanksgiving Eve/ Christmas Ev...

more

Hair & Beard Line Up

HOLIDAY PRICES: $30 Thanksgiving Eve/ Christmas Ev...

more

Hair and beard line up + Razor

If you do not have a beard then it will be $20. HO...

more

Women Cut & Color ONLY

1st Bleach comes with the service. $10 for extra B...

more

Women Cut, Lifting, Color, Treatment + Design

1st Bleach comes with the service. $10 for extra B...

more

beard line up and color

Dying the entire beard | HOLIDAY PRICES: $45 Thank...

more

Beard Trim/Beard Line Up (BEARD ONLY)

HOLIDAY PRICES: $25 Thanksgiving Eve/ Christmas Ev...

more

Beard Wax

*NEW SERVICE* Waxing the beard with a warm hard wa...

more

Razor on the Beard

Added to your hair service

more

Razor on the Hair Line

Added to your hair service

more

---

💈🚨Nook DatGuy The Barber 🚨💈

House calls (In The City )

Must pay a $60 deposit to -$NookDatGuy247 - when b...

more

Women's Lineup & black semi dye

Please wash before coming for service to get great...

more

Women's Haircut & Wash 🧼

🧼 washed and blow dry

more

Women's Undercuts +Designs

Women's Haircut + Designs & 🧼 Wash

Men Haircut & permanent dye black & beard 🧼

Men's Lineup

Please wash before coming for service to get great...

more

Men's Lineup + Beard

Please wash before coming for service to get great...

more

Men lineup + 🧔🏾 Beard / semi dye

Mens Taper Line-up & 🧼 Wash

Men Taper half/Braids+ Beard

Men's Taper Line-up +Beard & 🧼 Wash

Men's Haircuts + Beard & 🧼 Wash

HOLIDAY PRICES: $50 Thanksgiving Eve/ Christmas Ev...

more

Men's Taper Haircut & 🧼 Wash

HOLIDAY PRICES: $60 Thanksgiving Eve/ Christmas Ev...

more

Men's Taper Haircut+Beard & 🧼 Wash

Men's Shadow Fade & 🧼 Wash

Men's Shadow Fade +Beard & 🧼 Wash

Men's Mohawk + Beard & 🧼 Wash

HOLIDAY PRICES: $60Thanksgiving Eve/ Christmas Eve...

more

Men's Mohawk + Design & 🧼 Wash

Men's Mohawk + Beard + Design & wash 🧼

Men's Bald Fade + beard & 🧼 Wash

Beard Trim /Beard Line Up ( only beard ) & 🧼

Teen Haircut+Beard & 🧼 Wash

Teen Taper Line-up & 🧼 Wash

Shampoo & Blow drying

more

Teen Taper lineup + Beard & 🧼 Wash

Shampoo & Blow drying

more

Teenager Lineup + Beard

Razor line W/ enhance hair fiber extra $10.00 Kids...

more

Teen LineUp

Please wash before coming for service to get great...

more

Kids lineup

Please wash before coming for service to get great...

more

Kid haircuts +color service

HOLIDAY PRICES: $45 Thanksgiving Eve/Christmas Eve...

more

Kids Taper lineup half/braids

Kids Taper Lineup & 🧼 Wash

Shampoo & Blow drying

more

Kids Haircuts & 🧼 Wash

Shampoo & Blow drying

more

Kids Mohawk & hi-top fades & 🧼 Wash

Shampoo & Blow drying

more

Kids Bald Fade & 🧼 Wash

Shampoo & Blow drying

more

Kids Designed HairCuts & 🧼 Wash

Shampoo & Blow drying

more

Bald Head W/ Electric Shaving + Beard & 🧼 Wash

Shampoo & Blow drying

more

Bald Head W/ Electric Shaving & 🧼 Wash

Shampoo and blow drying

more

Deep pores facial cleanser

Hot towel facial skin cleansing

---
Venue Health and Safety Rules
Reviews
Reviews are no joke! Booksy values authentic reviews and only verifies them if we know the reviewer has visited this business.
My appointment was at 11:30 and I was in the chair at 11:30 I appreciate Great customer service...
Great experience under Nook the barber....
The best barber in world...
Great Service, very customer service oriented...
Great environment very professional takes pride in making you look your best...
LP is Very good at what he does! Kha'Lel haircut is Perfect!...
Lp has been cutting my hair on and off for 6 years. Every time I sit down in his chair he drop so much knowledge. And he always do his thang with the clippers. Lorenzo is very professional....
Always professional and does a great job on my son haircuts every time...
The beat barber in the city...
Excellent service! This was my son's first haircut and he made him comfortable plus he did an awesome job! Will be back!...
excellent experience all the way around!...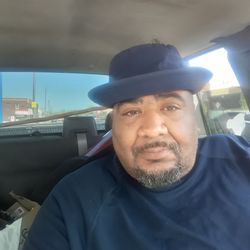 WAS GREAT...
Great and different experience from the wash to blow dry and helpful tips ! Overall I will be back...
Im very satisfied with my hair cut...
Nook is dat guy! He's worth every penny....
Great service and environment I definitely recommend coming here!...
He did a great job, got me out here looking right!!...
Untouchable Empire Unisex Salon