Salon Eminence 2.0
213 Madison Avenue, Montgomery, 36104
Salon Eminence 2.0
213 Madison Avenue, Montgomery, 36104
---
Popular Services

Natural Silky Silk Press with trim(conditioner)

Mo's Quickweave with closure

---

Relaxed/Permed Hair Services

Short n Sassy w/ spot relaxer

Short n Sassy w/ grey coverage(demi color)

Short n' Sassy full relaxer with trim

---

Natural Hair Services Only

Natural Transitioning to Straight(relaxer)

Natural Silky Silk Press with trim(conditioner)

Hydrating & Moisturizing Conditioner

---

Shampoo & Conditioning Only

Trim, Treatment, & Restoration(damaged hair)

Mo's Shampoo, blowdry/braid, & trim

Deep massage Therapeutic Fix

Deep Conditioning w/Treatment

---

Hair Color Services

1 Permanent Color w/ basic style

1 color Natural hair +$15

Stallions Rainbow Colors (4+w/style)

---

Weave Extension Services

Long quickweave with curls

Hairstallion's Sleek Pony

Mos Partial Sewin(back and or sides out)

Mo's Full Sewin(without shampoo)

---

Braid Services

Mo's braid take down, shampoo, blowdry

Basic Cornrows (6-8) w/out shampoo

---

Extras!!! Add ons!!!

HairStallion's EyeArt(eyebrow arch, fill, &lashes)

HairStallion's Hot Curl (crimp, curl or wand)

HairStallion's Cuts(without shampoo)

---

Modish Rayne Hair Extensions

12" Bundle (Bundle Prices/ Wavy & Curly $5 Extra)

14" Bundle (Bundle Prices/ Wavy & Curly $5 Extra)

16" Bundle (Bundle Prices/ Wavy & Curly $5 Extra)

18" Bundle (Bundle Prices/ Wavy & Curly $5 Extra)

20" Bundle (Bundle Prices/ Wavy & Curly $5 Extra)

22" Bundle (Bundle Prices/ Wavy & Curly $5 Extra)

24" Bundle (Bundle Prices/ Wavy & Curly $5 Extra)

26" Bundle (Bundle Prices/ Wavy & Curly $5 Extra)

28" Bundle (Bundle Prices/ Wavy & Curly $5 Extra)

30" Bundle (Bundle Prices/ Wavy & Curly $5 Extra)

32" Bundle (Bundle Prices/ Wavy & Curly $5 Extra)

34" Bundle (Bundle Prices/ Wavy & Curly $5 Extra)

36" Bundle (Bundle Prices/ Wavy & Curly $5 Extra)

10" Closure (Bundle Prices/ Wavy & Curly $5 Extra)

12" Closure (Bundle Prices/ Wavy & Curly $5 Extra)

14" Closure (Bundle Prices/ Wavy & Curly $5 Extra)

16" Closure (Bundle Prices/ Wavy & Curly $5 Extra)

18" Closure (Bundle Prices/ Wavy & Curly $5 Extra)

20" Closure (Bundle Prices/ Wavy & Curly $5 Extra)

22" Closure (Bundle Prices/ Wavy & Curly $5 Extra)

24" Closure (Bundle Prices/ Wavy & Curly $5 Extra)

26" Closure (Bundle Prices/ Wavy & Curly $5 Extra)

---

D.Simone (Th-S) (Dsimonestyles.glossgenius.com)

D.Simone's Crochet

$20 Deposit Required Cashapp $glammedbydee

D.Simone's Marley Twist

$20 Deposit Required Cashapp $glammedbydee

D.Simone's Spring Twist (Mid)

$20 Deposit Required Cashapp $glammedbydee

D.Simone's Senegalese Twist (M/L only)

$20 Deposit Required Cashapp $glammedbydee

D.Simone's Stuffed Dreads

$20 Deposit Required Cashapp $glammedbydee

D.Simone's Braid Take Down

D.Simone's Egyptian Queen Braids

$20 Deposit Required Cashapp $glammedbydee

D.Simone's Passion Twists (Mid)

$20 Deposit Required Cashapp $glammedbydee

D.Simone's Passion Twist (Waist)

$20 Deposit Required Cashapp $glammedbydee

D.Simone's Passion Twist (Butt Length)

$20 Deposit Required Cashapp $glammedbydee

D.Simone's Havana Rose Twist

$20 Deposit Required Cashapp $glammedbydee

Braid/Twist Touch Up

$20 Deposit Required Cashapp $glammedbydee Touch up of the first two rows (or up to 20) of Stylist's Work. In...

show more

D.Simone's Shampoo- *Add on*

This service can only be used in addition to a braid/twist or crochet service

---
Reviews
Reviews are no joke! Booksy values authentic reviews and only verifies them if we know the reviewer has visited this business.
The Salon Was Very Nice,Clean, and Creative 🥰🥰🥰 I Will Be Back!!!! Love My New Color!!!👱🏽‍♀️😊🥰🥰...
Monecia did a great job with my much needed silk press and trim. The environment was extremely relaxing with good music going. She was very nice and made me feel comfortable. I will definitely be back!...
Great service i luv my look...
Clean salon, friendly atmosphere and Mo really cares about keeping your hair healthy! I love my silk press...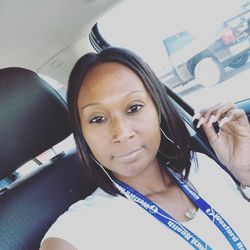 Always enjoy my visits!...
Monecia is the bomb! I love her!...
I love my hair everything about it a different look and Everything I will be back hands down very professional I love it 🥰...
Awesome clean salon with very friendly staff members.Everytime i think my hair is a lost cause Monecia get to it and bring it back to life and i mean LIFE...
VERY SWEET HAIRSTYLIST I LOVE MY HAIR AND GOT SO MANY COMPLIMENTS.. I WILL BE BOOKING AGAIN 😘...
Everything was amazing....
Everything was on point. Nice relaxing environment. Wonderful customer service. I am so pleased with my hair. Especially since I have extremely thick hair. Will be back. Also check out the boutique. One stop shop truly. Thanks so much...
Always very professional. I have been a long time customer that always leaves with a smile. Keep up the great work Mo!...
I was excited to receive my haircut from a new business due to my personal barber is booked until March and I wanted a quick cut. I came to my appointment 15 minutes early only to be met with unprofessionalism. I made my appointment for 12 expecting ...
Salon Eminence 2.0
View your Email
Mo is awesome!!! Very professional and can slay some hair!!! I have never been disappointed......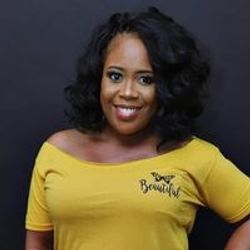 Mo is very good at what she does! I have never left an appointment and not been highly satisfied. The shop is beautiful, the environment is pleasant and the service is phenomenal!...
Very Peaceful atmosphere!!! Great Boutique inside Ladies!!...
Mo is very professional, tell you about what's going on with your hair and very knowledgeable of hair in general....