Chicago Favorite Nail Tech
12545 S ASHLAND, SUITE #4 Free Parking., Calumet Park, 60827
Chicago Favorite Nail Tech
12545 S ASHLAND, SUITE #4 Free Parking., Calumet Park, 60827
---
Popular Services

V.I.P Loyalty

V.I.P Loyalty Ladies Membership Fees wavied. This package services is valued at $110 These services are ((EXCL...

show more

---

Consultation

Phone or Facetime Consultation

C.F.N.T team provides a 15 minute Consultation at the Spa or FaceTime will provide a quick simple and easy way...

show more

---

Lovers Pedicure

Milk & Honey Manicure & Pedicure

Gentlemen (Non-members) Milk & Honey includes manicure and pedicure with your choice of a 7-Day polish, buff t...

show more

Lovers Pedicure

Lovers pedicure for two. Experience our 8 step Pampering Pedicurefor two. Your pedicure includes Callus treatm...

show more

Gullah Rose Manicure & Pedicure

Gentlemen (Non-members)Gullah Rose includes manicure and pedicure with your choice of a 7-Day polish or buff t...

show more

Beast Mode Manicure & Pedicure

Gentlemen (Non-members) Beast Mode is our Sportmans pedicure with a manicure, your choice of a 7-Day polish, b...

show more

Lovers Manicure & Pedicures

Experience our Lovers manicure & pedicure. Manicure with your choice polish, buff to shine or Gel (no chip) Po...

show more

---

Ladies Package

Gel Manicure (no chip

Our Gel Manicure (no chip) with twp finger art design

Acrylic Fullset

Acrylic Fullset with tips with gel polish two fingers designed included

---

Virtuous. Intelligent. Phenomenal Ladies V.I.P

V.I.P Loyalty

V.I.P Loyalty Ladies Membership Fees wavied. This package services is valued at $110 These services are ((EXCL...

show more

Encapsulated Art Fullset Acrylic Nails

---

Gentlemen Service ((Members Only))

1) Manicure & Pedicure

Gentlemen Milk & Honey Experience ( Members Only) $20 manicure $35 pedicure. Manicure with your choice polish,...

show more

2) Manicure & Pedicure

Gentleman Gullah Rose (Members Only) $25 manicure $40 Pedicure includes manicure with your choice of a 7-Day p...

show more

3) Manicure & Pedicure

Gentlemen Beast Mode (Members Only) is a Sportsman Tea Tree & Peppermint Experience.$30 manicure $45 pedicure....

show more

---

Services for the Distinguished Man

1) Manicure & Pedicure

Milk & Honey Experience (Members Only) $20 manicure $25 pedicure. Manicure with your choice polish or buff to ...

show more

2) Manicure & Pedicure

Gentleman Gullah Rose (Members Only) $25 manicure $30 Pedicure includes manicure with your choice of a 7-Day p...

show more

3) Manicure & Pedicure

Gentlemen Beast Mode (Members Only) is a Sportsman Tea Tree & Peppermint experience( Members Only) $30 manicur...

show more

---

Services for the Jetsetter

1

Jetsetter Milk & Honey Experience ( Members Only) $20 manicure $20 pedicure. Manicure with your choice polish ...

show more

2

Jesetter Gullah Rose (Members Only) $25 manicure $25 Pedicure includes manicure with your choice of a 7-Day po...

show more

3

Jetsetter Beast Mode (Members Only) is a Sportsman Tea Tree & Peppermint experience( Members Only) $25 manicur...

show more

---

Services for the High Society ((Members Only) )

1

The High Society Milk & Honey Experience ( Members Only) $10 manicure $20 pedicure. Manicure with your choice ...

show more

2

The High Society Gullah Rose (Members Only) $15 manicure $20 Pedicure includes manicure with your choice of a ...

show more

3

The High Society Beast Mode (Members Only) is a Sportsman Tea Tree & Peppermint experience( Members Only) $20 ...

show more

---

Services for Mansa Musa

1

Mansa Musa Milk & Honey Experience ( Members Only) $10 manicure & pedicure. Manicure with your choice polish o...

show more

2

The High Society Gullah Rose (Members Only) $15 manicure $20 Pedicure includes manicure with your choice of a ...

show more

3

The High Society Beast Mode (Members Only) is a Sportsman Tea Tree & Peppermint experience( Members Only) $20 ...

show more

---

Services for The C.E.O

1

C.E.O Milk & Honey Experience ( Members Only & Employees) $10 Manicure & Pedicure with your choice of Gullah R...

show more

2

C.E.O Gullah Rose (Members Only & Employees) Manicure & Pedicure $10 includes your choice of a 7-Day polish, b...

show more

3

Beast Mode (Members Only & Employees) is a Sportsman Tea Tree & Peppermint Experience. Manicure & Pedicure $10...

show more

---

Distinguished Wellness Membership

Distinguished Monthly Membership

C.F.N.T mouth to month Membership is easy and simple. Discount on all services. Birthday & Anniversary acknowl...

show more

Distinguished 6 Month Membership

Distinguished 6 months Membership. Your 1st month is FREE... Discount on all services. Birthday & Anniversarys...

show more

Distinguished 12 Month Membership

Gentlemen 12 months Membership. Your 1st & 2nd month is FREE... Discount on all services. Birthday & Anniversa...

show more

---

Gentlemen Wellness Membership

Gentleman Monthly Membership

C.F.N.T month to month Membership is easy and simple. Discount on all services. Birthday & Anniversary acknowl...

show more

Gentleman 6 month Membership

Gentlemen 6 months Membership. Your 1st month is FREE... Discount on all services. Birthday & Anniversarys, ac...

show more

Gentlemen 12 Monthly Membership

Gentlemen 12 months Membership. Your 1st & 2nd month is FREE... Discount on all services. Birthday & Anniversa...

show more

---

Individual Training Classes

Gel Manicure (no chip)

The Gel Manicure course is a great way to start your career as a nail technician. If you've ever considered be...

show more

Pedicure Training Class

The Pedicure course is a great way to start your career as a nail technician. If you've ever considered becomi...

show more

Soft & Supple Pedicure Class

Gel (no chip) manicure class

---

Jetsetter Wellness Membership

Jetsetter Monthly Membership

C.F.N.T mouth to month Membership is easy and simple. Discount on all services. Birthday & Anniversary acknowl...

show more

Jetsetter 6 Month Membership

Jetsetter 6 months Membership. Your 1st month is FREE... Discount on all services. Birthday & Anniversary ackn...

show more

Jetsetter 12 Month Membership

Jetsetter 12 months Membership. Your 1st & 2nd month is FREE... Discount on all services. Birthday & Anniversa...

show more

---

High Society Wellness Membership

High Society Monthly Membership

C.F.N.T mouth to month Membership is easy and simple. Discount on all services. Birthday & Anniversary acknowl...

show more

High Society 6 Month Membership

High Society 6 months Membership. Your 1st month is FREE... Discount on all services. Birthday & Anniversary a...

show more

High Society 12 Month Membership

Jetsetter 12 months Membership. Your 1st & 2nd month is FREE... Discount on all services. Birthday & Anniversa...

show more

---

Mansa Musa Wellness Membership

Mansa Musa Monthly Membership

C.F.N.T mouth to month Membership is easy and simple. Discount on all services. Birthday & Anniversary acknowl...

show more

Mansa Musa 6 Month Membership

Mansa Musa 6 months Membership. Your 1st month is FREE... Discount on all services. Birthday & Anniversary ack...

show more

Mansa Musa 12 Month Membership

Mansa Musa 12 months Membership. Your 1st & 2nd month is FREE... Discount on all services. Birthday & Annivers...

show more

---

C.E.O Wellness Membership

C.E.O Monthly Membership

C.F.N.T month to month C.E.O Membership is easy and simple. Discount on all services. Birthday & Anniversary a...

show more

C.E.O 6 Month Membership

Mansa Musa 6 months Membership. Your 1st month is FREE... Discount on all services. Birthday & Anniversary ack...

show more

C.E.O 12 Month Membership

Mansa Musa 12 months Membership. Your 1st & 2nd month is FREE... Discount on all services. Birthday & Annivers...

show more

---
Venue Health and Safety Rules
Reviews
Reviews are no joke! Booksy values authentic reviews and only verifies them if we know the reviewer has visited this business.
Love love love this lady can you say toe master i mean nobody else can touch my toes beautiful set up grwat convo awesome experience i recommend her to anyone...
The best pedicure I've ever had 😍😍😍...
My feet feel amazing! Great energy! I enjoyed my visit! I will definitely be a repeat client....
Wonderful! Purely pampering!...
It was amazing soothing definitely my go to shop...
My experience is always A GREAT ONE. The place is filled with love and it shows in her work....
Loved Kim's technique!...
I waited 4 hours for a pedi and manicure that looks rushed. She was very personable and knowledgeable which is great. However, time management is the worse. I will not return for the amount of time and price it's not worth it....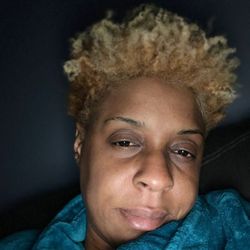 Absolutely lovely experience!!! Highly recommend. Very professional and clean environment....
Kim did an excellent job on my pedicure, I highly recommend her! She offered me drinks & explained some things I never knew. She took her time & didn't do a rush job. I'm definitely going back!...
Awesome , great one on one experience. I learned a great mani and pedi method. Her spirits are great . Thank you so much for your time...
Absolutely an amazing experience. Professional, hospitable and very detailed...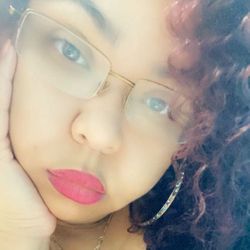 Thank you so much for taking the time out to work with me hands on- literally lol....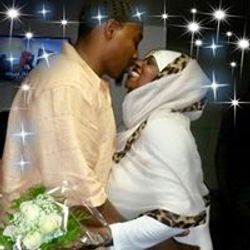 Kim is the kind of stylist you can't leave. Her skills are impeccable and being a client of hers makes you feel like family. She styled my big toes like a Picasso painting. This lady is gifted by God along with the sweetest spirit. Thank you!...
I booked a classic mani and pedi package for my guy for sweetest day . His nails and feet looked great , he told me Kim was very professional and did a great job . We will definitely be booking her in the future...
Love the service and the convo!...
Me and my daughter went to Kim for pedicures and she was GREAT! Trust the process...she explained somethings about my nail bed and does this detox and it is so relaxing. I'll be back ☺️...
Very pleasent and warming experience...
I love Kim's work, she makes my feet happy! Kim is thorough, she listens, executes, knowledgeable of her craft, uses grest products and Im glad to call her my Nail Tech😍...
Chicago Favorite Nail Tech