Healing Avenue
1811 Sardis Road N, Suite 207, Charlotte, 28270
Healing Avenue
1811 Sardis Road N, Suite 207, Charlotte, 28270
---
Deep Tissue (firm to very deep pressure)

1hr deep tissue is upper body only For a full body experience book the 90 or 120 min This service is for my...

show more

Swedish Massage (light to medium pressure)

Combination of short swift strokes to long slow detailed movements this is a very relaxing enjoyable experienc...

show more

Therapeutic Custom Full Body (mixed modalities)

Perfect massage for someone dealing with high stress. Whether career, family, grieving a loss, life circumstan...

show more

Custom spot treatment (pain relief)

This service is to treat a specific area on your body that needs rapid tension relief and undivided attention!...

show more

Introductory Massage

First time receiving a massage? Welcome to the world of Healing Arts! We will take you on a wellness journey...

show more

Couples "Date Night"

This is a full service massage pampered from head to toe. An exclusive couples experience unlike any other. We...

show more

Ionic Detox Foot Refresh

Your feet has traveled many places, if only they could talk and tell us how they feel..... oh, but they do! ...

show more

Lymphatic Drainage

Detoxify, boost immune and relax This service is for: Rid toxic overload Post Op recovery/ body augmentatio...

show more

Relax & Rest (add on service)

So you don't want to leave just yet? I know getting off the table is hard after a relaxing session.... no prob...

show more

Massage Class

Allow me to show you basic massage techniques used to promote self care, relaxation, wellness and alleviate pa...

show more

Pediatric Massage

Heal our youth! This service is tailored for the youngsters. Believe me when I tell you; kids are stressed ...

show more

Prenatal Massage

This Massage is practiced in a side lying position. Tailored to the mommy to be. Relax and recharge with this ...

show more

Pamper Party

Customized intimate massage experience 2-6 guests Included sparkling beverages Face masks Foot soaks Massa...

show more

PACKAGE DEAL 3 Swedish Massages

This package was designed to hold you accountable for your health and wellness..... the more massage the merri...

show more

THERAPY 6 weeks TREATMENT PLAN

This Therapeutic treatment plan will jump start your body from eliminating toxins, alleviating pain, and reduc...

show more

Swedish Package 6 massages

Bundle and save $$ Be accountable for your body wellness goals Return 1x a month, bi weekly or 1x a week! T...

show more

Consultation

Sometimes you have to feel it to believe it! Feel the massage therapist touch and exchange of energy. Get d...

show more

Package Deep Tissue (6 massages)

6 deep tissue massages Bundle and save $$ Hold yourself accountable to your wellness goals 1x a month, biwee...

show more

Mobile Massage Travel/setup fee

---
Venue Health and Safety Rules
Reviews
Reviews are no joke! Booksy values authentic reviews and only verifies them if we know the reviewer has visited this business.
Sheena did a wonderful job. The place and the Massge was wonderful. Will be going back for sure!...
Such a hidden gem! ❤ I have had quite a few massages in the past but NEVER so individualized like this one (deep tissue). I appreciate how intuitive Sheena is and how she even uses essential oils to pair with the massage to enhance the healing. As an...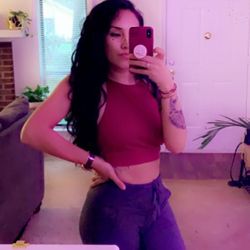 Everything was soo great! From the scenery to the massage itself, absolutely wonderful! Will def be back!...
The staff is very professional and skilled. The atmosphere is very well thought out and pleasant. Will be scheduling another session....
Great service! Makes sure that the client is comfortable...
Sheena has great hands. I will be going back again & again....
It was magnificent, she helped me so much to release pain and tightness. Very professional...
I usually don't give reviews but my experience was just mind blowing, so professional, w/ COVID going around she was very sanitary. Talk to me the whole time, made me feel comfortable, her work place is professional very home like. As soon as I walke...
If I could give more than five stars I definitely would. Sheena was so professional , the atmosphere was soothing & the massage was absolutely amazing . Definitely coming back ....
Very knowledgeable and took the time to understand what my issues and target areas were that needed the most attention. Would 100% recommend to a friend!...
Healing Avenue
Thank You Spencer. It was a pleasure to serve you today. See you again soon!
The prenatal massage was amazing that release toxins and allowed space for growth. Sheena had magical hands and the ambience of the healing Avenue was relaxing....
Healing Avenue
Thank you @Elsie, can't wait to meet your baby when she arrives!
Love the atmosphere and the vibe....
Healing Avenue
Thank You Joy! The energy was definitely positive, especially having you here!
Sheena is amazing. Heavenly hands. She really was attentive and catered/customized my massage. Her warm personality was so inviting and welcoming. I felt comfortable, relaxed, and definitively needed it. I loved my experience. Thank you. I will be ba...
Healing Avenue
Thank You Angele. I'm glad you enjoyed the massage experience. We look forward to seeing you again soon!
Enjoyed the experience. Very nice room. I look forward to returning....
Healing Avenue
Thank You John!
I booked a swedish massage at Healing Avenue. Sheena was very polite professional on time. I schedule appointment due to stress at work and lower back pain. Her room is very nice and clean! Sheena completeld a thorough massage. She asked me what my...
Healing Avenue
@Trueno, Thank You for your business I'm glad you found relief in your lower back and are able to be comfortable again!
It was my first time today and I LOVED my massage. Everything about the experience exceeded my expectations!...
Healing Avenue
@Fe Thank you for taking the time to leave a review. I'm glad I was able to meet your expectations. Just note it gets better each time you return!
She's absolutely amazing!...
Healing Avenue
@Dri Thank You!
Sheena is amazing! I have been going to her for years and have followed her throughout her journey at multiple locations! I will never go to anyone else. Not only do I leave feeling physically refreshed, but mentally and spiritually refreshed too! Hi...
Healing Avenue
@Taylor I appreciate your loyalty and thank you for trusting me with your wellness needs!
Sheena is Phenomenal.. Her passion for healing shines from within!! I'm a LMBT also & had the wonderful opportunity to connect with her beautiful soul in a refresher training on Lymphatic Massage. The whole session was custom for me. Her coaching ...
Healing Avenue
@LaBria thank you for taking the time to leave a review. As a fellow therapist you understand the demand of staying current in the Massage Industry and continuing your education. Thank You for believing and trusting in me to learn a new modality and implementing it with your clients. I wish you all the best!