Rosa Hernadez
750 Main St, Safety Harbor, 34695
Rosa Hernadez
750 Main St, Safety Harbor, 34695
---
Popular Services

BEFORE SCHEDULING/MAKING APPOINTMENT

PLEASE IMESSAGE/OR EMAIL BEFORE BOOKING/MAKING APPOINTMENT to have consultation an Agree upon style & prices v...

show more

4 Braids

Does not include wash & dry. Please come with hair washed, dry and fully combed out

Boxbraids medium size

Does not include wash & blowdry. Please come with hair washed, blowdry and stretched out hair. Bring 6-7packs ...

show more

---

DO NOT BOOK THIS

BEFORE SCHEDULING/MAKING APPOINTMENT

PLEASE IMESSAGE/OR EMAIL BEFORE BOOKING/MAKING APPOINTMENT to have consultation an Agree upon style & prices v...

show more

---

Man Buns (Natural hair only)

2 Braids

PLEASE IMessage or email BEFORE BOOKING to Agree upon style & prices via DM's ‼️

2 braids with Small Design

Does not include wash & dry. Please come with hair washed, dry and fully combed out

4 Braids

Does not include wash & dry. Please come with hair washed, dry and fully combed out

4 braids freestyle

Does not include wash & dry. Please come with hair washed, dry and fully combed out

4 braids w/small braids in between

Does not include wash & dry. Please come with hair washed, dry and fully combed out

6 Straight Backs

Does not include wash & dry. Please come with hair washed, dry and fully combed out

8 cornrows/ straight backs/sideways

Does not include wash & dry. Please come with hair washed, dry and fully combed out

Twist

PLEASE DM/TEXT/OR EMAIL BEFORE BOOKING to Agree upon style & prices via DM's ‼️ Does not include wash & dry. P...

show more

Boxbraids/Plats- Large

Does not include wash & dry. Please come with hair washed, dry and fully combed out

Boxbraids/plats - Medium

Does not include wash & dry. Please come with hair washed, dry and fully combed out

2 Fishbone style

Does not include wash & dry. Please come with hair washed, dry and fully combed out

Boxbraids/Plats- Small

Does not include wash & dry. Please come with hair washed, dry and fully combed out

Design/Freestyle

Does not include wash & dry. Please come with hair washed, dry and fully combed out

---

Undercut/Full Head / Natural hair only

2 Braids

Does not include wash & dry. Please come with hair washed, dry and fully combed out

2 braids with small design

Does not include wash & dry. Please come with hair washed, dry and fully combed out

4 Braids

Does not include wash & dry. Please come with hair washed, dry and fully combed out

4 braids freestyle

Does not include wash & dry. Please come with hair washed, dry and fully combed out

4 braids with small braids in-between

Does not include wash & dry. Please come with hair washed, dry and fully combed out

6 Plus Straight Backs/Sides

Does not include wash & dry. Please come with hair washed, dry and fully combed out

8 straight backs/sides

Does not include wash & dry. Please come with hair washed, dry and fully combed out.

𝔹𝕣𝕒𝕚𝕕𝕖𝕕 ℙ𝕠𝕟𝕪𝕥𝕒𝕚𝕝

Does not include wash & dry. Please come with hair washed, dry and fully combed out

Box Braids/Singles

Does not include wash & dry. Please come with hair washed, dry and fully combed out

Twist

Does not include wash & dry. Please come with hair washed, dry and fully combed out

Freestyle design (mohawk)

Does not include wash & dry. Please come with hair washed, dry and fully combed out

Freestyle

Does not include wash & dry. Please come with hair washed, dry and fully combed out

Small Twist

Does not include wash & dry. Please come with hair washed, dry and fully combed out

2 fishbone braids

Does not include wash & dry. Please come with hair washed, dry and fully combed out

4 Fishbone braids

Does not include wash & dry. Please come with hair washed, dry and fully combed out

Triangle braids

Does not include wash & dry. Please come with hair washed, dry and fully combed out.

---

Extensions (Must bring hair)

2 Braids w/design in the middle

Does not include wash & dry. Please come with hair washed, dry and fully combed out.Bring one pack of hair

2 braids (man bun)

Does not include wash & dry. Please come with hair washed, dry and fully combed out.Bring one pack of hair

2-3 Braids ( Mohawk's )

Does not include wash & dry. Please come with hair washed, dry and fully combed out. Bring 1 pack of hair.

2 Braids (full head)

Does not include wash & dry. Please come with hair washed, dry and fully combed out. Bring 1-2 packs of hair

4 braids (man bun)

Does not include wash & dry. Please come with hair washed, dry and fully combed out. Bring one pack of hair

4 Braids (full head)

Does not include wash & dry. Please come with hair washed, dry and fully combed out. Bring 2-3 packs of hair.

4-6 Braids (Mohawk's)

Does not include wash & dry. Please come with hair washed, dry and fully combed out. Bring 1-2 packs of hair.

5 straight backs (full head)

Does not include wash & dry. Please come with hair washed, dry and fully combed out. Bring 5-6 packs of hair.

6 straight backs (full head)

Does not include wash & dry. Please come with hair washed, dry and fully combed out. Bring 6-7 packs of hair.

10 straight backs (full head)

Does not include wash & dry. Please come with hair washed, dry and fully combed out. Bring 10-11 packs of hair...

show more

Box braids manbun

Does not include wash & dry. Please come with hair washed, dry and fully combed out.

Big Boxbraids

Does not include wash & dry. Please come with hair washed, dry and fully combed out. Bring 10-11 packs of hair...

show more

Boxbraids medium size

Does not include wash & blowdry. Please come with hair washed, blowdry and stretched out hair. Bring 6-7packs ...

show more

Tribal braids

Does not include wash & dry. Please come with hair washed, dry and fully combed out.

2 full braids (kids)

Does not include wash & dry. Please come with hair washed, dry and fully combed out. Bring 10-11 packs of hair...

show more

---
Venue Health and Safety Rules
Reviews
Reviews are no joke! Booksy values authentic reviews and only verifies them if we know the reviewer has visited this business.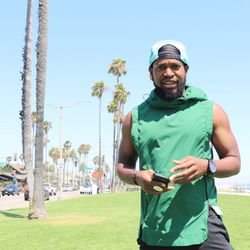 Ghosted the morning of the appointment after being in contact various days before. 0 respect for other people's time clearly. What kind of shit is that...
Rosa is great.. will definitely continue to come back.....
Love Rosa work is very clean and really nice 😍...
Amazing experience ✨👏🏼 book her up to get you right for any event. Passion she has to be very creative with the braids you would love to have. Fresh 🔥🔥...
Rosa is top tier Talent! Loved how my style came out!...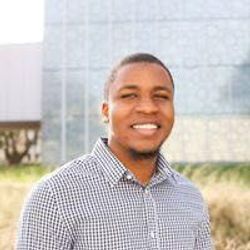 My go to stylist, nobody does it better than Rosa!...
This woman is amazing....I never thought I would say this but she is my official hair stylist lol thanks again for working your 🪄 ❤️🤙🏾💯❤️💯🤙🏾...
go check out rosa's work she's really good at what she does i really liked my braids everytime i get them done 👌🏽...
Once again thank you Rosa for braiding my hair yesterday afternoon you did a great job definitely will be back in a couple of weeks thank you💯👍...
Pays attention to every detail !!! Gave me exactly what I wanted....the best in the Bay Area!!!!!!! Ok...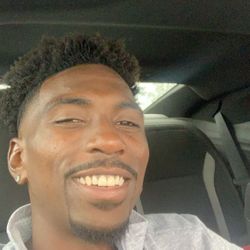 Great / fast service. In & out...
she did a great job at making the process painless and comfortable!!...
Rosa has developed a great repore with Sydney she spends time and discusses how she wants her style. Just love her....
Big S/O to Rosa thank you so much for doing my hair this afternoon braided my hair exactly how I wanted it and it was painless definitely will be back soon I would highly recommend this woman to anyone looking to get their hair done 🔥🔥🔥🔥...
Great experience fire braids....
Rosa does it again. Best around no doubt......
Rosa is very professional. She does quality work and makes sure you are happy with the result. Highly recommend....
Always satisfied with the results! Thank you for always doing an amazing job😊...